Explores these amazing DIY Indian Costume ideas and becomes the center of attraction at Halloween or a fancy dress competition!
Are you ready to spice up your next costume party with some vibrant colors and cultural flair? Look no further than these DIY Indian Costume Ideas! These outfits are the best way to celebrate their culture and historical significance.
Check out DIY Winnie the Pooh Costume Ideas here
---
DIY Indian Costume Ideas
1. Homemade Indian Costume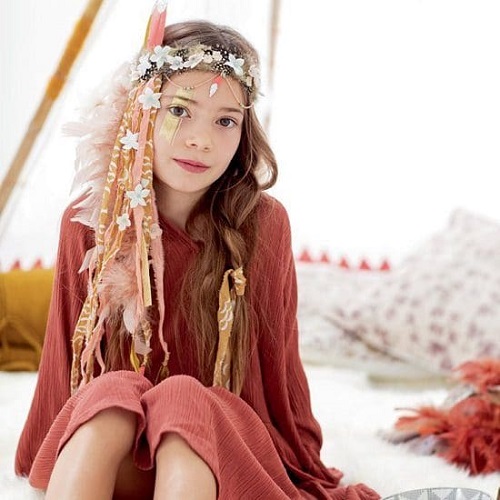 Collect a bunch of plumes, flowers, strings, and ripped fabrics, and you're all set to create a stunning Indian look. Take inspiration from this article.
2. Simple Homemade Native American Costume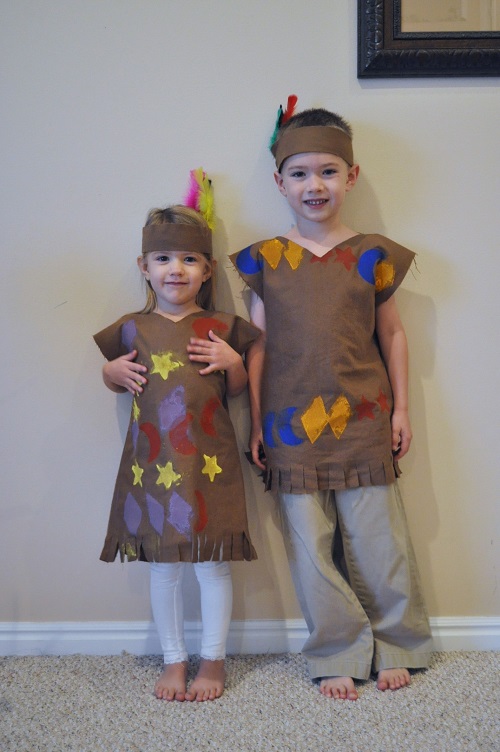 Make your kiddos stand out in the Halloween or their school's friendship feast with these attention-grabbing DIY Indian outfits.
3. DIY Indian Outfit for Toddlers
This zero-investment DIY inspires you to customize an old t-shirt into a unique Indian-inspired look to bring out the best of a child's personality.
4. DIY Indian Costume (Skirt)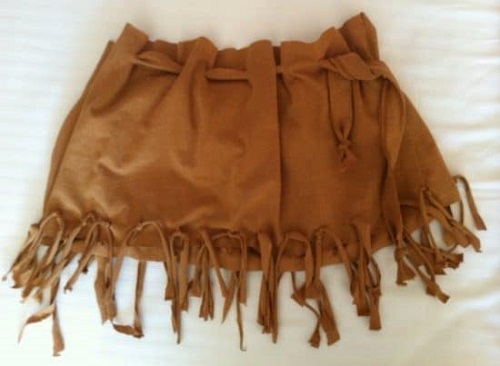 This Halloween-special DIY Indian skirt is made from a large brown shirt, imagination, and patience. Get all the details here.
5. Homemade Indian Vest and Headdress
Make this cheap Indian fancy dress costume out of paper bags, colorful feathers, and foil decorative. This outfit idea is kid-friendly and best for pretend play.
6. Indian Girl Outfit DIY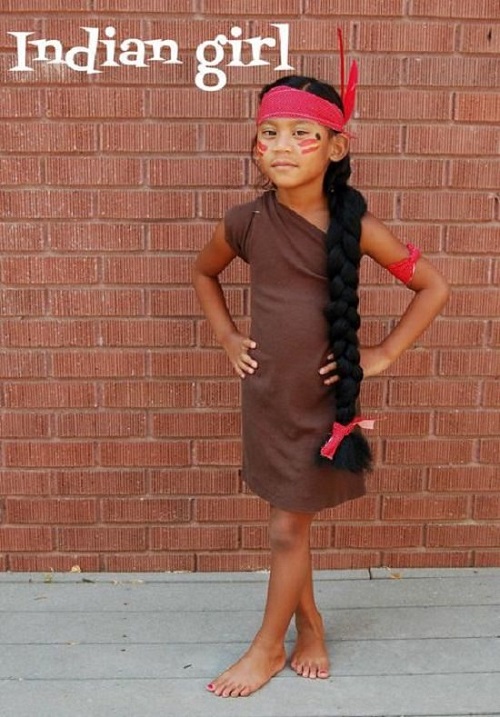 Grab a brown adult-sized t-shirt, red face paint or lipstick, fabric scraps, and red feathers to create this Indian girl outfit. Follow this DIY for more instructions.
7. DIY Pocahontas Costume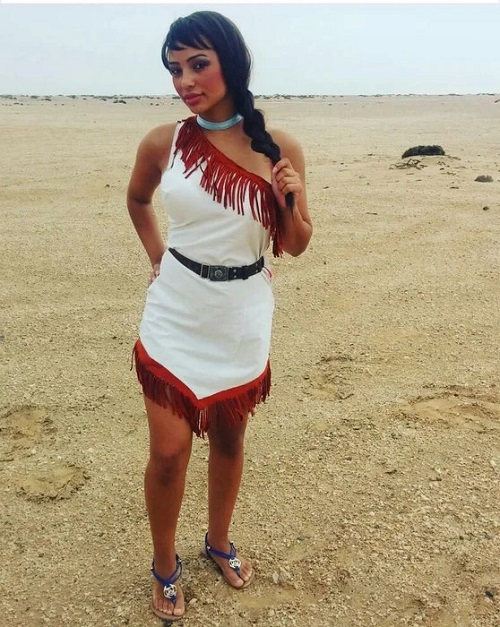 Show off your creativity and DIYing skills by making this amazing Pocahontas outfit using this detailed tutorial. It's one of the best DIY Indian costume ideas.
8. DIY Kid Pocahontas Costume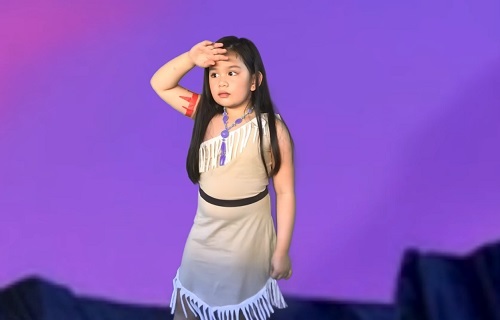 This Pocahontas outfit is perfect for kids' parties and pretend play. It's also an excellent zero-budget, last-minute Halloween costume for your little one.
Read the best mermaid tail costume ideas here