Explore this collection of DIY Cat Enclosure Plans to create the ultimate feline paradise outdoors! They are affordable and easy to make!
Transform your backyard into a safe and stimulating haven for your beloved fur babies with these DIY Cat Enclosure Plans!
Check out the DIY Cat House Ideas here
---
DIY Cat Enclosure Plans and Ideas
1. DIY Cat Cage Enclosure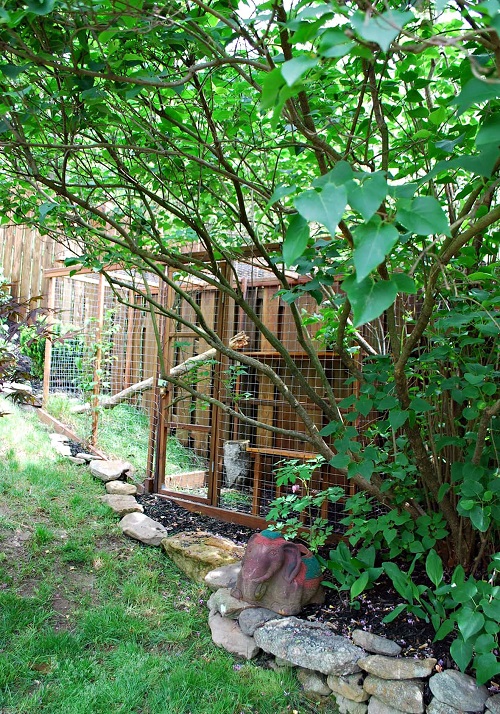 Made from galvanized mesh framework and wood, this cat enclosure offers endless hours of entertainment for your kitty. Get the DIY here.
2. PVC Pipe Cat Enclosure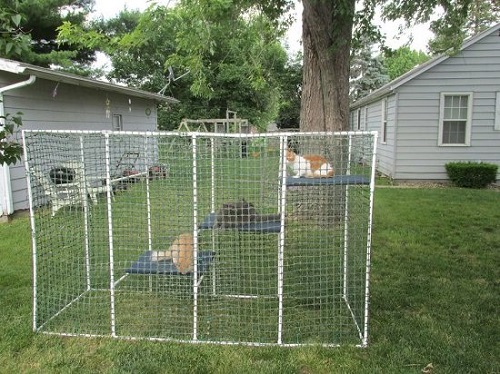 This cat cage enclosure is made up of PVC pipes, plastic chicken wire, and composite wood platforms. It's a roomy springtime retreat for kitties. Here's the detailed DIY.
3. DIY Outdoor Cat Enclosure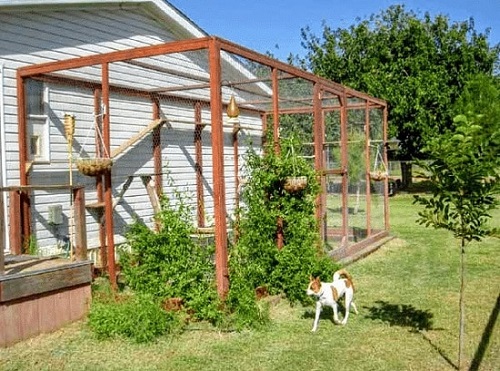 Made from detachable wooden panels, this movable cat enclosure is easy to assemble. Include some plants and cat grass pots for added charm. The instructions are here.
4. Cat Run & Enclosure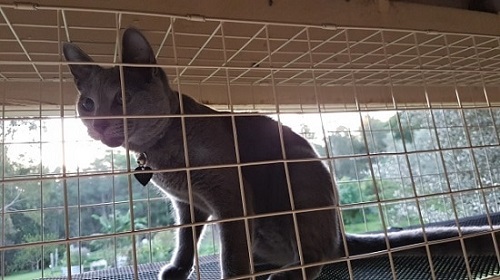 If you have coyotes or rabid dogs regularly visiting your yard, consider this galvanized steel enclosure. It's sturdy, doesn't rust, and lasts longer. Click here for the DIY.
Check out the fantastic DIY cat shelves ideas here
5. Wire Storage Cubes Cat Enclosure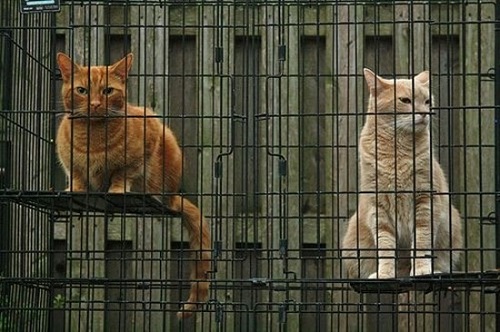 If your apartment is too small and boring for your outdoorsy felines, build an enclosure for them using wire storage cubes. Get the instructions from here.
6. DIY Catio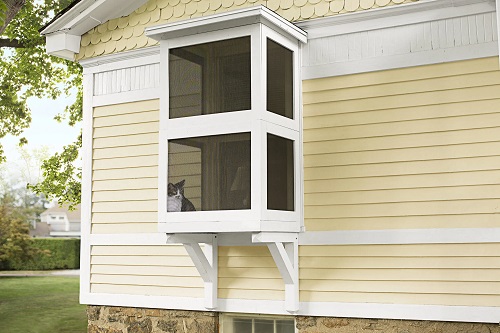 Use basic cedar lumber to create a screened-in patio space that gives cats a breath of fresh air while keeping them close to home. The instructions are here.
7. Window Catio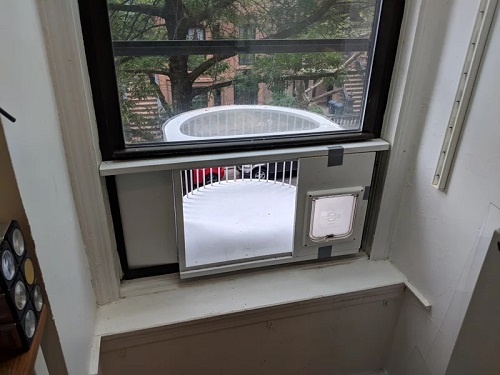 Follow this window catio project and give your felines a bit of outdoor space of their own. This idea is ideal for less-spacious apartments.
8. DIY Metal Cat Enclosure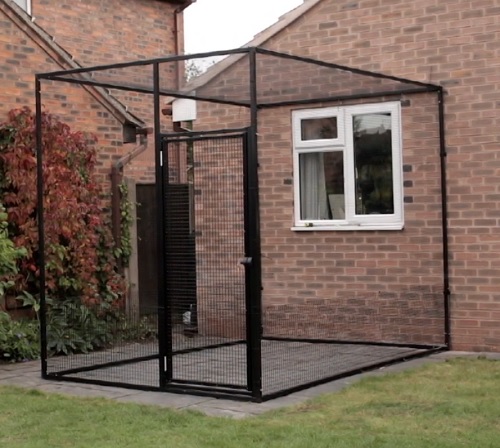 Built from steel wireframes, this cat patio is remarkably easy to build and gets done in one afternoon. Find the detailed instructions here.
9. Turn IKEA Bookcases Into a Catio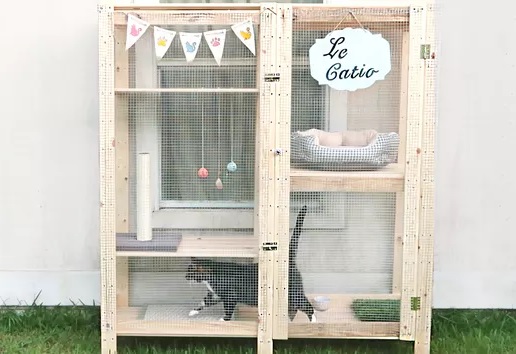 This IKEA hack turns a simple wood shelf into an awesome outdoor oasis for felines. It enhances the curb appeal as well.
Check out the budget-friendly curb appeal ideas here
10. Budget-Friendly Catio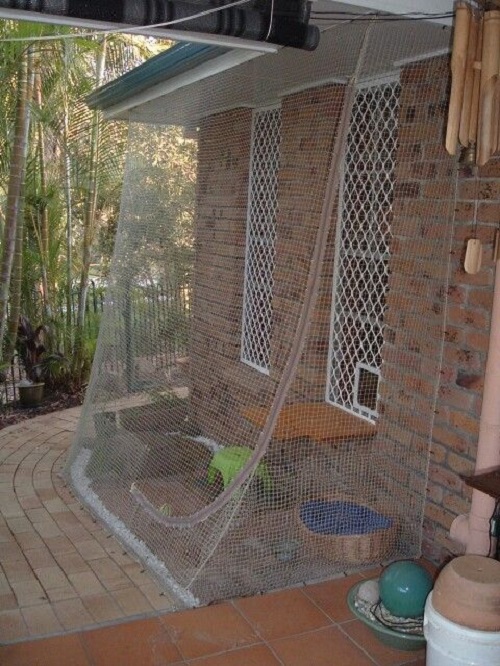 Quick and easy to assemble, this catio is one of the affordable DIY cat enclosure ideas. No special tools or woodworking skills are needed for this project.
11. DIY Pallet and Plywood Cat Enclosure with Cat Tree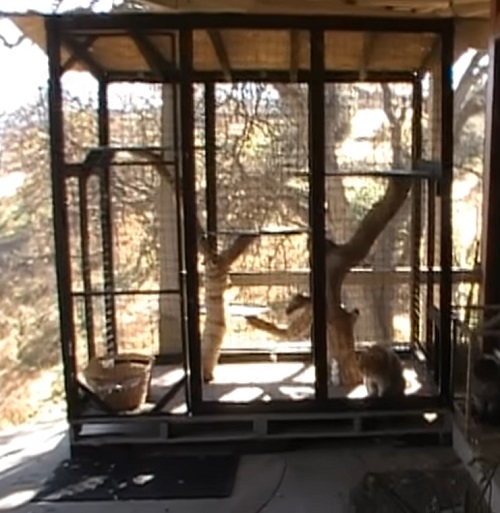 This DIYer used recycled parts like a pallet, plywood, and shower plastic to make this enjoyable kitty home.
Find out the best DIY Cat Exercise Wheel Ideas here
12. DIY Cat Enclosure and Tunnel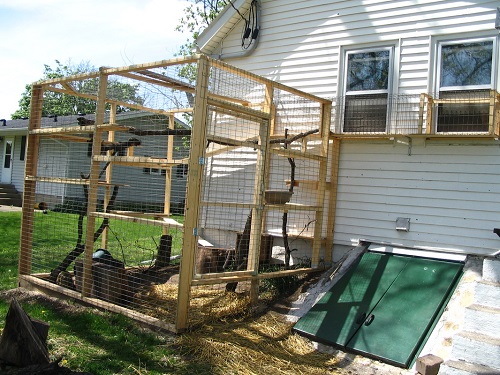 To copy this amazing cat enclosure and tunnel idea, you only need lumber wood, tools, patience, and woodworking skills.
13. Deluxe Cat Enclosure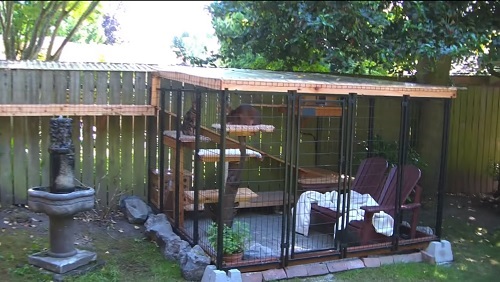 Look at this video tutorial to build a deluxe outdoor enclosure for your little fur babies. This is one of the best DIY cat enclosure plans.
14. DIY Garden Cat Enclosure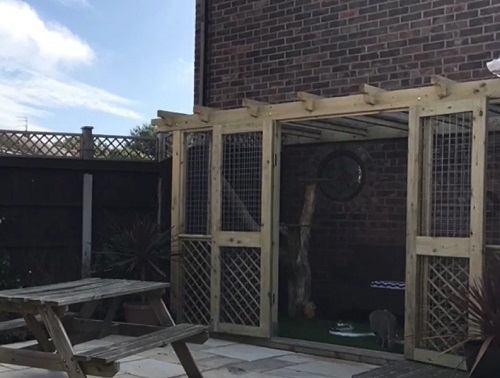 Featuring an upcycled cat tree, this luxurious retreat offers a safe and secure outdoor space for felines. Click here for more info.
15. Pallet Cat Enclosure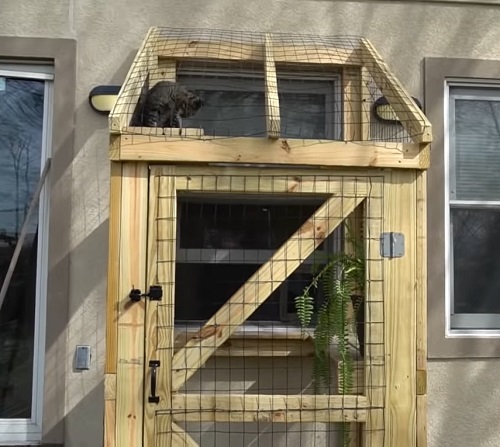 Built from pallets and wire fencing, this tiny cat enclosure adds a rustic charm to the property. Follow the instructions in this video.
16. Wire Mesh Catio DIY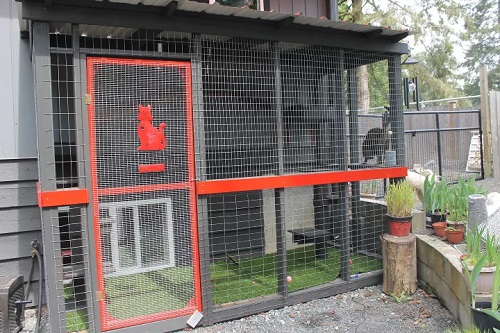 Turn your backyard into a purr-fect playground for your feline friend by building this amazing catio. Read the details here.
17. DIY Compact Cat Enclosure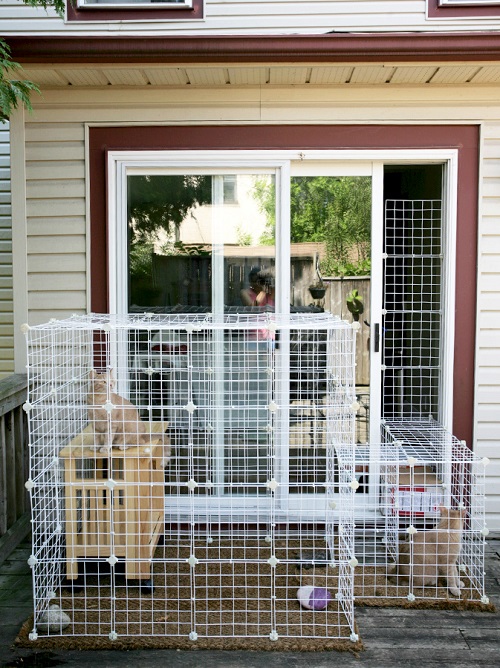 If you don't have enough space outdoors but still want to create an enclosure for your fur baby, check out this tutorial.
18. DIY Outdoor Feline Enclosure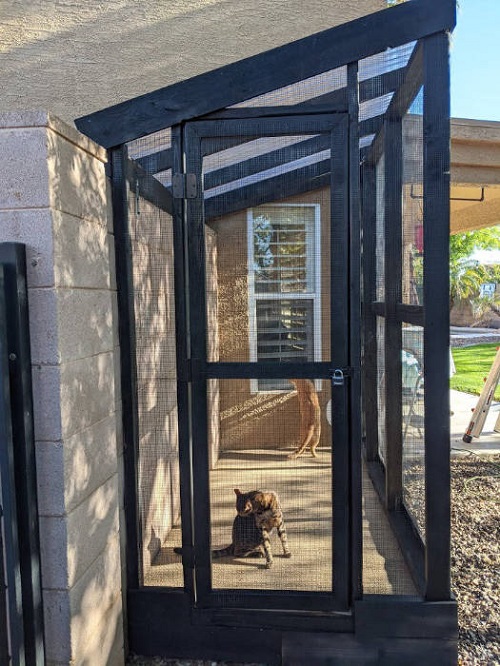 This enclosure ensures the safety of your kitties while they're busy enjoying the smells and sights of nature. Find the tutorial here.
19. DIY Cool Catio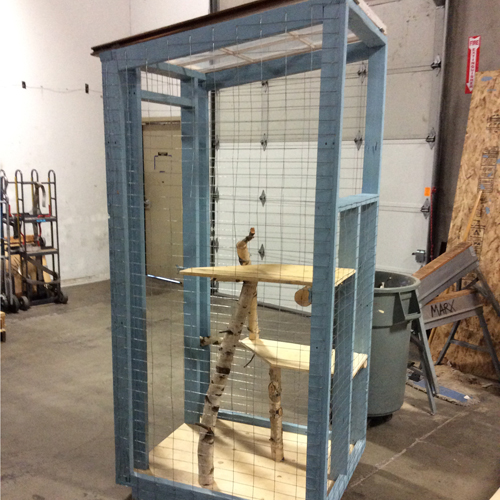 Gather a salvaged wood window, plywood, runners, wire screen, birch tree branches, and hardware to assemble this cool catio.
20. Cage Cat Enclosure

Create this enclosure and give your indoor cats a little taste of freedom. Hop to this article for the supplies and instructions.
21. Pallet Cat Window Box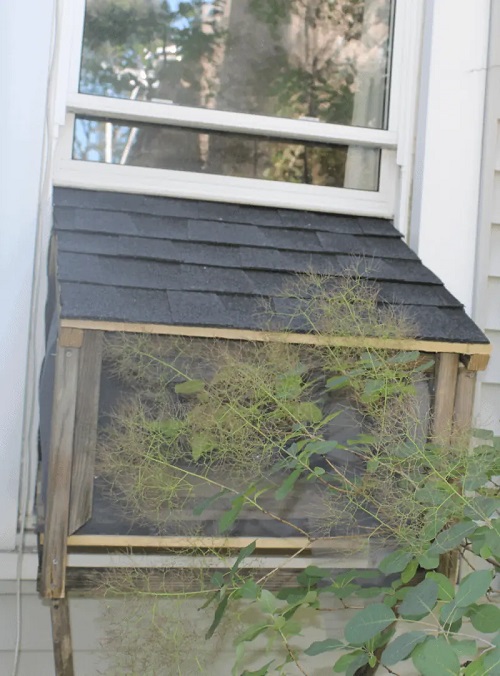 Give your feline friend a little paradise of her own in a limited space with this window box. Make one for your cat using this tutorial.
Learn how to make an indoor cat garden here