Here're some of the best DIY Cat Enclosure Plans and Ideas that will allow your cat to enjoy a safe and fun-filled outdoor time.
1. Cat Tunnel Enclosure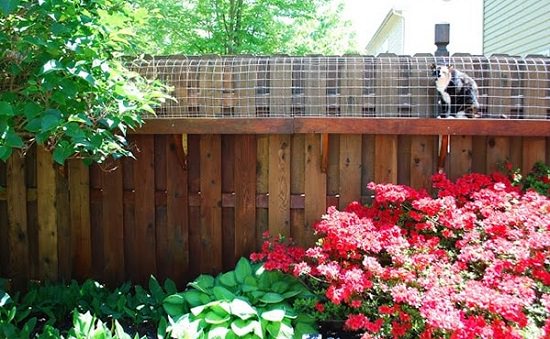 Featuring a galvanized mesh framework and cedarwood walkway, this charming cat enclosure offers endless hours of entertainment for your kitty. Get the DIY here.
Also Read: DIY Dog House Plans and Designs
2. PVC Pipe Cat Enclosure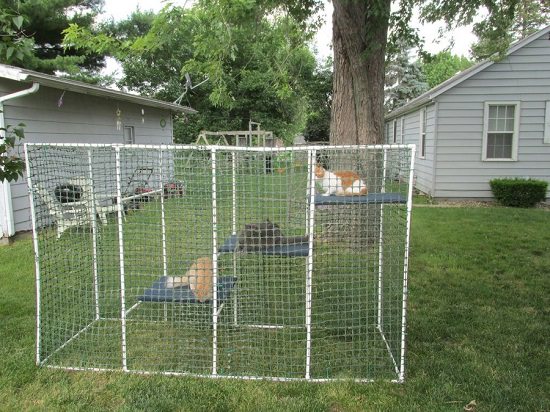 This chicken wire cage interspersed with PVC pipes makes for a roomy springtime retreat for kitties. Install composite wooden platforms to ensure private seats for each one of them. Here's the DIY.
3. DIY Outdoor Cat Enclosure or Catio
Made from detachable wooden panels, this cat enclosure is easy to assemble and move around, in case you intend to shift in a new house soon. Adding some plants and cat grass pots would make it much better. Get the DIY here,
4. Cat Run & Enclosure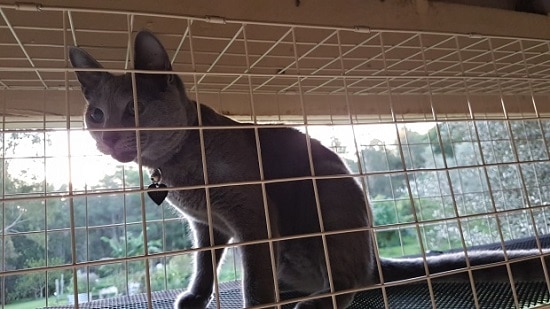 If you live in the countryside and have coyotes or rabid dogs regularly visiting your yard, consider designing this galvanized steel enclosure. It holds its shape, doesn't rust and lasts longer than a nylon or pallet construction. Here's the DIY.
Also Read: DIY Ideas to Make Cat Shelves
5. Wire Storage Cubes Cat Enclosure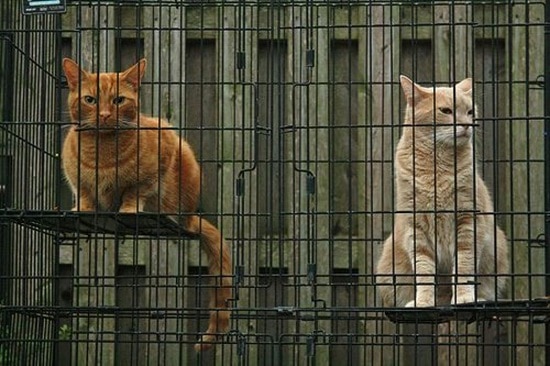 If your apartment is too small and boring for the larger-than-life personality of your felines, consider building them an enclosure from wire storage cubes. It's durable, cheap, and gets done in five simple steps. Here's the DIY.
6. Wooden Cat Enclosure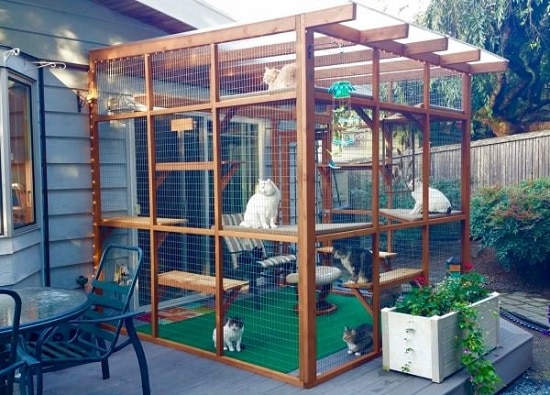 If you have just welcomed a kitty in your home, and you want to find out the know-how of creating a cat patio or "Catio" in your yard, this guide is a good way to start.
7. Enclosure For Your Cat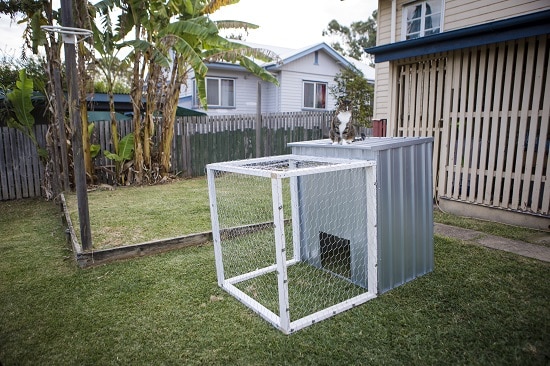 When council laws dictate you to keep your kitty from roaming around and stay within your yard, what you want is a happy home that lets her survey the surroundings without getting into murky tiffs with the neighbor's cats. Get the DIY here.
Also Read: DIY Cat House Ideas
8. DIY Catio Cat Enclosure
Built from steel wireframes, this cat patio is remarkably easy to build and gets done in one afternoon, provided you have the help of your friends. Find the DIY here.
9. Turn IKEA Bookcases Into a Catio
If you think those burly chicken wire designs won't sit well with your contemporary home, consider this amazing Ikea bookshelf hack that enhances curb appeal. Here's the DIY.
Also Read: 27 Budget Curb Appeal Ideas for Home
10. DIY Outdoor Cat House Enclosure
With basic woodworking skills, you can create this treated wooden enclosure for your cat. Fill up the inside with a scratch pad or a pallet perch and a plush pillow to make him feel more at home. Here's the DIY.
11. Cat Enclosure with Cat Tree
This DIYer used recycled parts like a pallet, plywood, and shower plastic to make this enjoyable kitty home.
Also Read: DIY Cat Exercise Wheel Ideas
12. CATS ON DECK Outdoor Cat Enclosure
This DIY shows you how to assemble and customize an enclosure using furniture-grade PVC pipes that are not only sturdy but also resilient to damage from sunlight.
13. Deluxe Cat Enclosure
With myriad twists and turns that connect all the parts of the home that cats love, from the backyard to the window box, this is one of the most DIY cat enclosure plans. Find the DIY here.
14. DIY Garden Cat Enclosure
If you want to build a luxurious outdoor retreat for your cat, complete with stone walls, wire fencing, and a pallet framework for extra security. This DIY is for you.
15. Pallet Cat Enclosure
Built from pallet and wire fencing, this tiny cat enclosure solves the indoor/outdoor predicament while keeping your kitty safe and offering a rustic touch to your property. Follow the instructions in this video.
16. Simple Cat Enclosures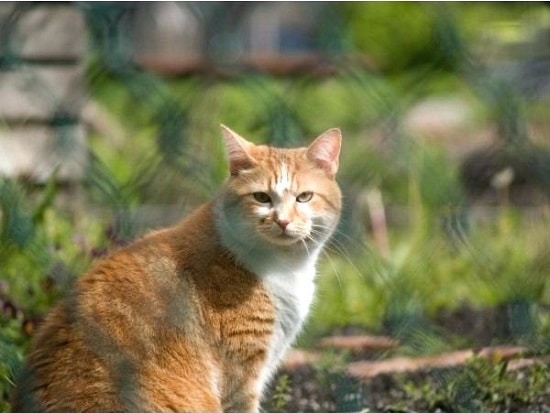 This DIY here cat enclosure will allow your indoor cat to allow safe outdoor time.
17. Cat Enclosure Build Cage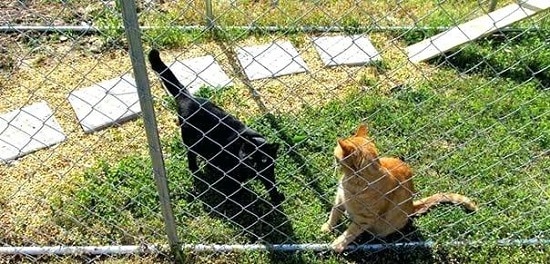 Utilize the vast space in your backyard by creating this unique enclosure that cleverly opens up to the walkaway so that your cats can enter and exit as they please without hurting themselves from the barbed wires. Get the DIY here.
18. DIY Patio Cat Enclosure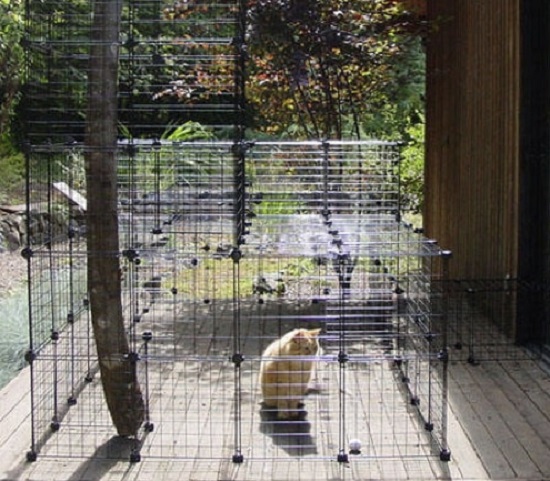 This cat enclosure design uses black wire cubes, making it remarkably easy to customize in terms of size and shape, and portable as well. And of course, it helps you ensure the safety of your indoor kitties while they're busy enjoying the smells and sights of nature. Find the tutorial here.
19. Inexpensive Portable Cat Enclosure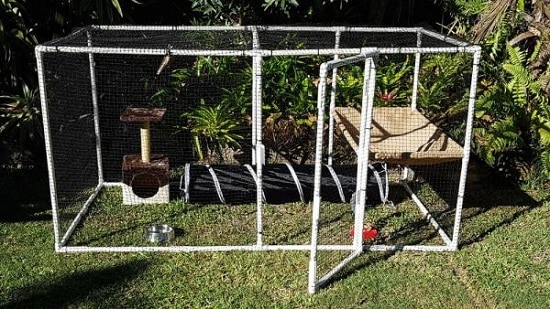 If you're looking for a low-cost and lightweight housing solution that is easy to pack up, consider this summer-special cat enclosure made from PVC pipes. Here's the tutorial.
20. Backyard Cat Enclosure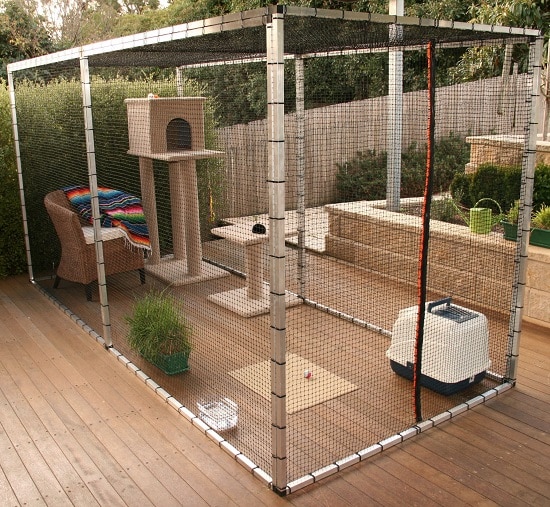 This cat enclosure design is all about embodying luxury with minimal supplies. Keep a catnip plant, a plush high-rise seat, a cat tree, and a pet feeder, and you have all the things that your cat loves. Enclose all of that insecure fencing for a permanent cat enclosure that your fur baby will thank you for.
Also Read: How to Make an Indoor Cat Garden
21. Window Box Cat Enclosure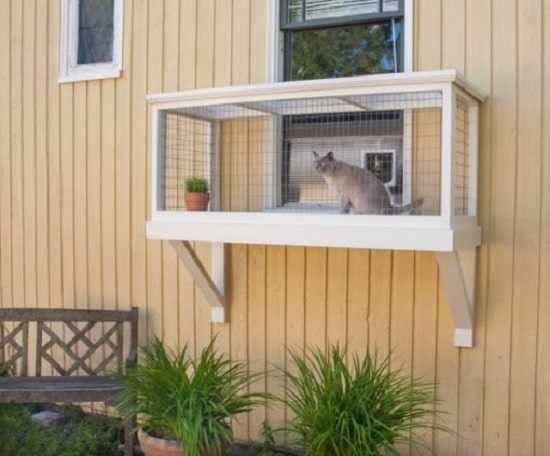 You can fill up your window box with flowers, or you can utilize that space to fashion a cat patio there with some extra cage fencing and a perch probably for comfortable seating. We found the idea here.
22. Cat Enclosure Inside the Cat Flap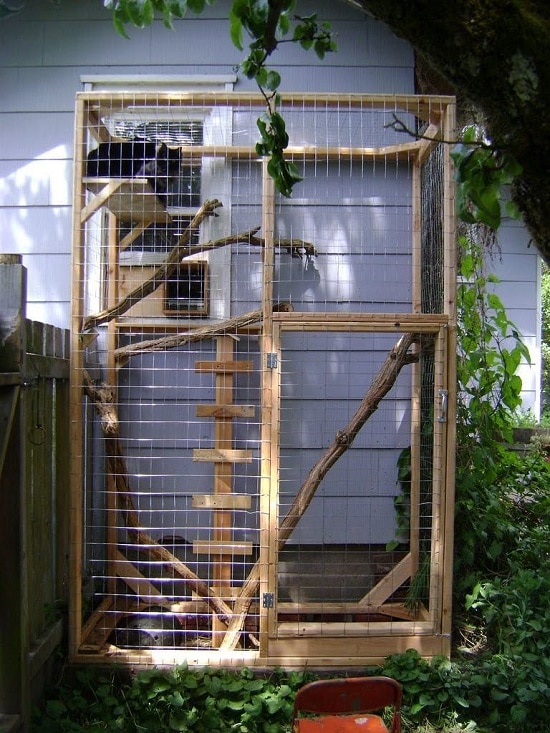 Learn how this summer cat enclosure is made in this tutorial article.
23. Watch House Cat Enclosure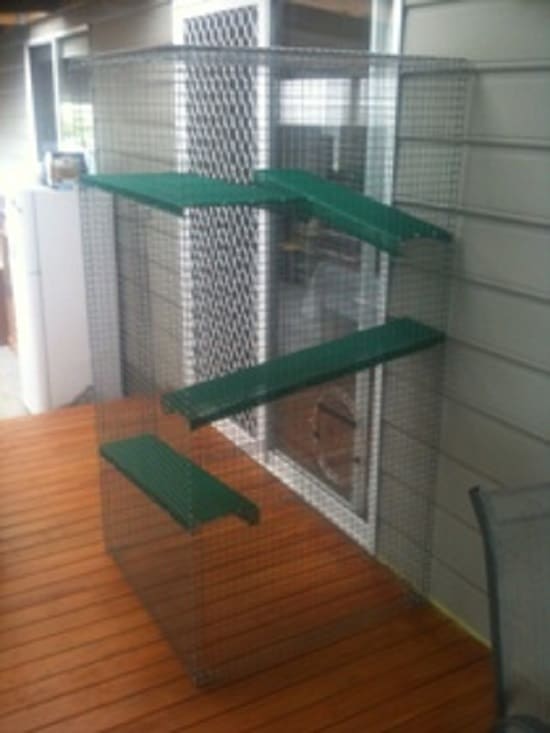 This cute DIY watchhouse offers two splendid, feline-friendly ways to survey the surroundings, either from a mounted seat for better scrutiny or at ground-level for any of those lazy days. Get the instructions here.
24. Cage Cat Enclosure

If you have some galvanized fencing handy, use it to enhance the privacy and comfort quotient of an existing cat patio like this DIYer did here.
25. Chicken Wire Cat Enclosure
Follow this tutorial video to learn how to build a cat enclosure in your yard.