A bottle of Eucalyptus oil can do wonders. Here's the list of 18 best Eucalyptus Oil Medicinal Uses!
1. Treat Hair Loss and Dandruff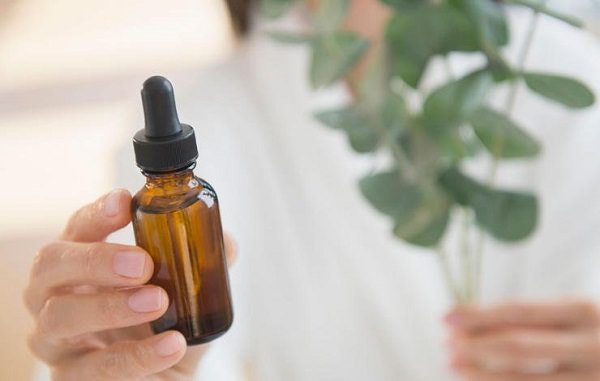 A few drops of eucalyptus oil mixed with coconut oil is a natural remedy for hair loss, dandruff and improves overall hair health. A very helpful article is available on The Bustle to read!
2. Get Relief from Joint and Muscle Pain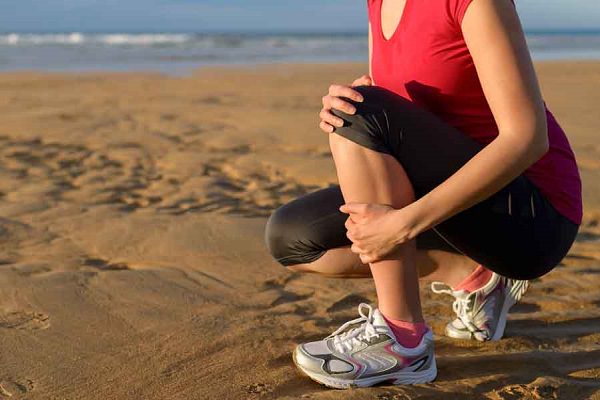 Learn how to make your homemade joint and muscle pain rub using Eucalyptus Oil and a few other natural ingredients. This rub is also safe and can also be used by expectant mothers. Learn more here!
3. Get Rid of Acne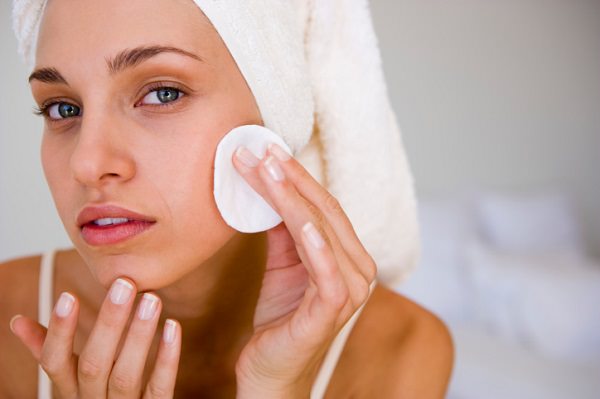 Add a drop of eucalyptus essential oil to 3 drops of water. Using cotton wool dashed into the solution, apply it on to the pimples and oily parts of your face. Learn more here!
4. DIY Sore Throat Spray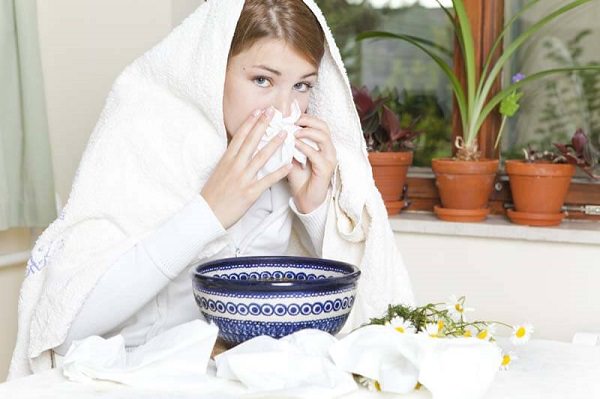 Eucalyptus oil can provide relief in a sore throat effectively. Use other natural ingredients with it such as pure Himalayan salt and make your DIY soothing throat spray.
5. Remove Head Lice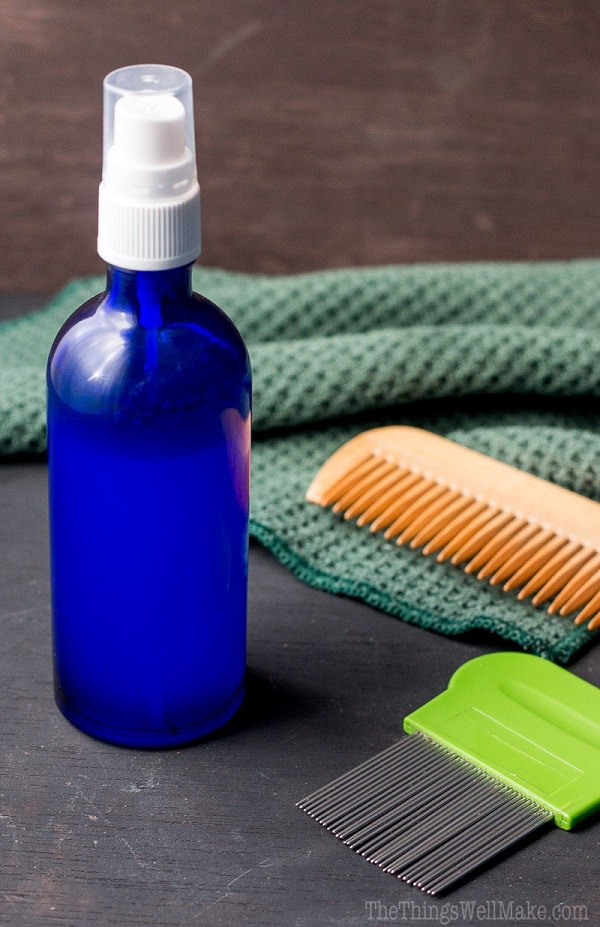 To prevent and head lice, you use Eucalyptus oil by making a homemade spray of Tea tree oil and Eucalyptus oil. The two effective recipes are here and here!
6. Disinfectant Cleaner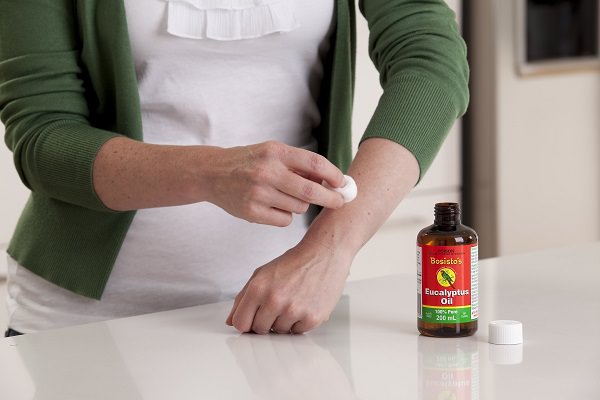 The anti-microbial properties of eucalyptus oil not only prevents the spread of bacterial infection but is also ideal for general cleaning. Learn more here!
7. DIY Homemade Toothpaste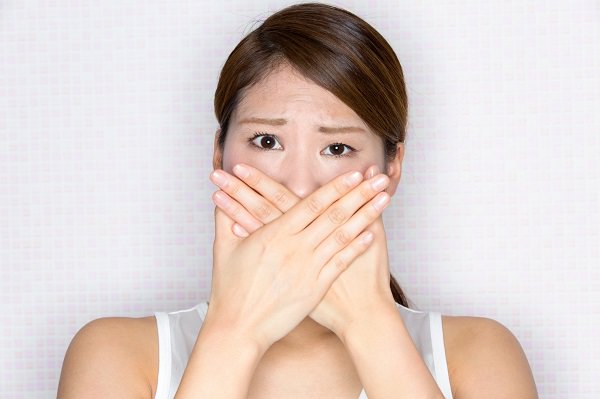 Eucalyptus oil is ideal for killing germs in the mouth, preventing gum ailments and reducing plaque. Consider trying this homemade eucalyptus essential oil toothpaste; mix one tablespoon of stevia powder, 6 tablespoons of coconut oil, 6 tablespoons of aluminum-free baking soda (pure) and 25 drops of Eucalyptus oil. Learn more here!
8. Get Relief from Asthma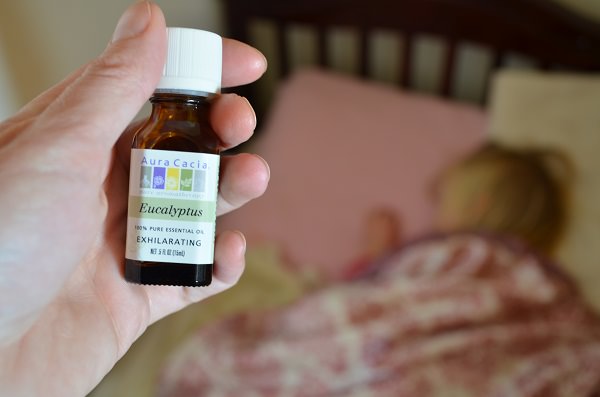 Studies confirm that eucalyptol has anti-inflammatory characteristics and is an effective bronchial treatment option. Follow this recipe for relief!
Always consult your physician before using this asthma remedy; the oil has antagonistic relations with some asthma medication.
9. Keep Bugs Away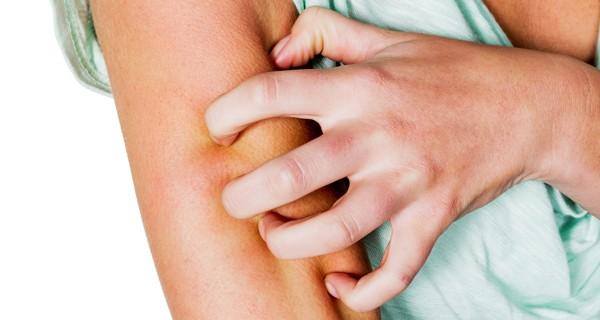 Not only the mosquitoes, Eucalyptus oil, can keep many other pesky insects away from your home. Click here and here to learn more!
10. DIY Anti Bacterial Lotion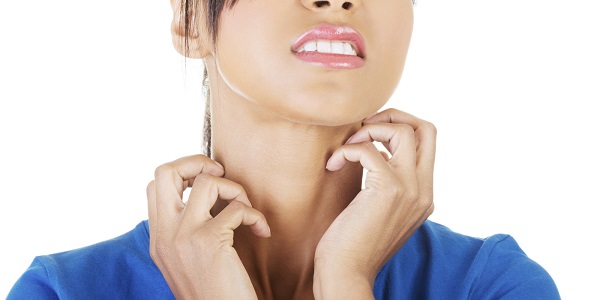 Laboratory studies have shown that eucalyptus oil contains substances that kill bacteria and some viruses and fungi. Make this Homemade DIY antibacterial lotion to keep your hands clean and fresh, recipe here!
11. Useful in Aromatherapy
Eucalyptus oil is one of the most used and popular essential oils in aroma therapy. It has innumerable benefits. A few of them are explained here with the how-to!
12. Relief from Itchy Scalp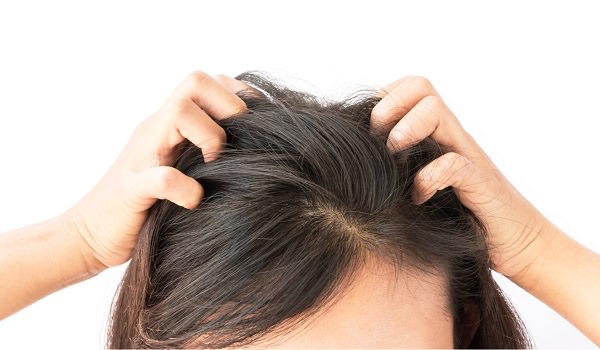 Just massage your head with Eucalyptus oil, or at the time of bathing: mix 8 – 10 of drops of Eucalyptus oil in the shampoo and rub your scalp for a few minutes. Learn more here!
13. Eucalyptus Oil against Ear Infections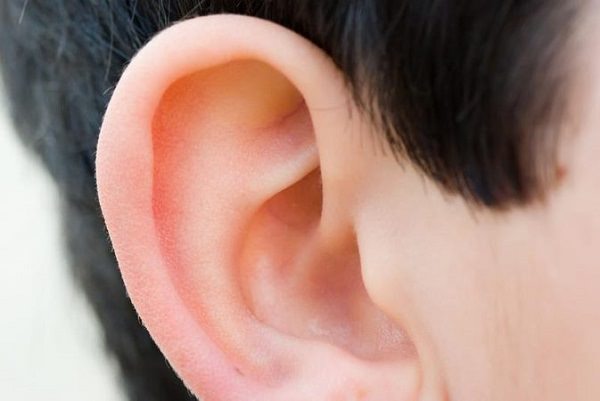 Aching ear hurts a lot and is an indication of moisture in the ear or an infection caused by fungi, virus or bacteria. Eucalyptus essential oil contains 70 – 85% eucalyptol and is one of the traditional remedies for ear ache you can try. Learn more here!
14. Eucalyptus Oil to Treat Neuritis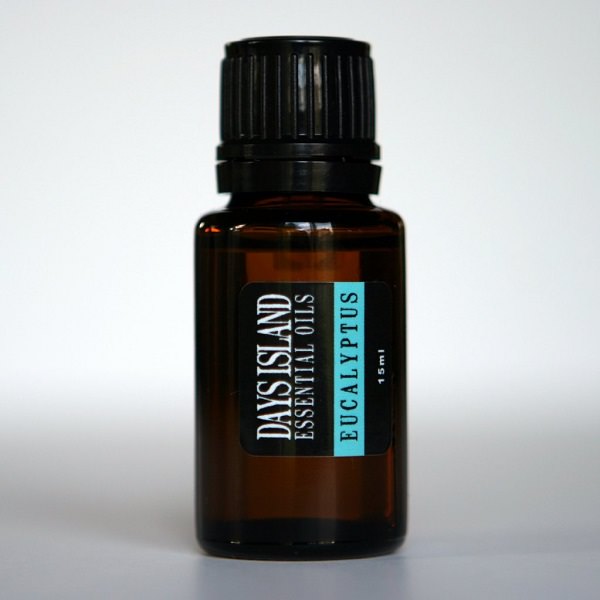 Use Eucalyptus oil to treat Neuritis. This essential oil can help relax stiff muscles, allowing for pain relief and ease in the range of motion and muscle movement. To learn how to Eucalyptus to get relief, click here!
15. DIY Homemade Air Freshener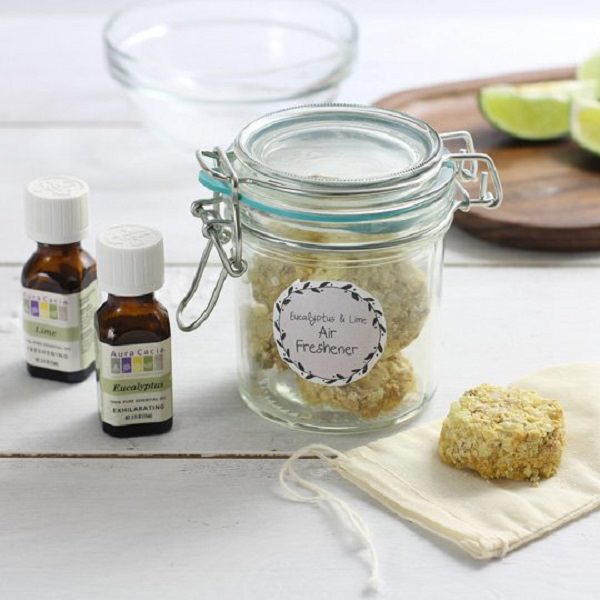 Eucalyptus essential oil can be used to make a homemade DIY air freshener in homes and hospitals. It's natural, free from chemicals and also kills germs and bacteria in the air. See the DIY recipe here!
16. For Sinus Decongestant
Add a few drops of eucalyptus in hot water and then inhale the steam. Remember to close your eyes to prevent them from being burnt by eucalyptol fumes. Learn more here!
17. Household Cleaner to Kill Bacterias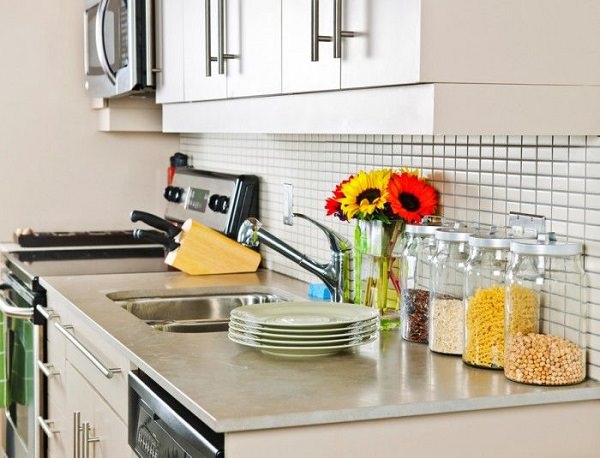 Eucalyptus oil is one of the stay-at-home moms favorite essential oils. It has many beneficial properties that are perfect for cleaning. Click here to learn more about cleaning home with Eucalyptus oil!
18. Eucalyptus Oil to Cure Coughing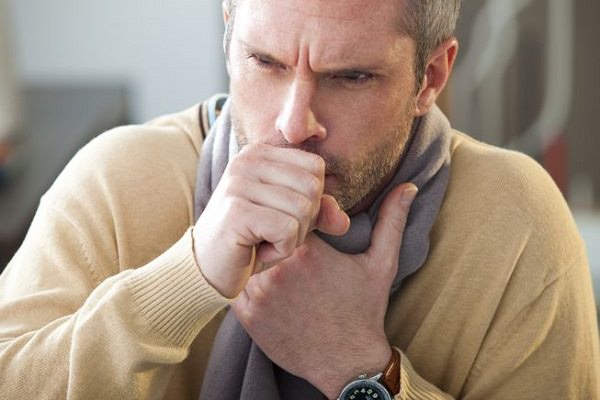 Both Eucalyptus Oil chest rubs and steam inhalation are effective ways to reduce mucus and assist its removal from your body. Manage your cough by taking lozenges between your steam treatments. Learn more here!