Save your child from crawling upstairs by creating a barrier with these DIY fabric baby gate ideas. All these ideas are made with soft fabric, which won't hurt your little one.
1. DIY Homemade Baby Gate with Fabric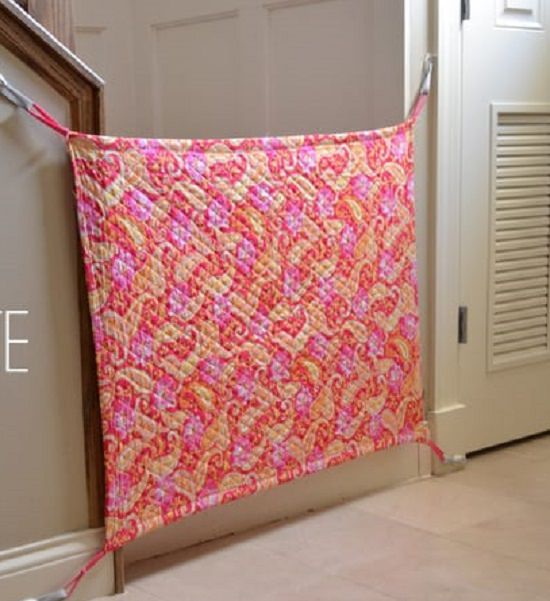 Involving minimal sewing, this pretty fabric stair gate is easy to install and remove, leaving no marks on the wall whatsoever. Plus, it works well for oddly positioned staircases where the standard plastic gating won't fit. Find the DIY here.
2. DIY Fabric Baby Gate Free Sewing Pattern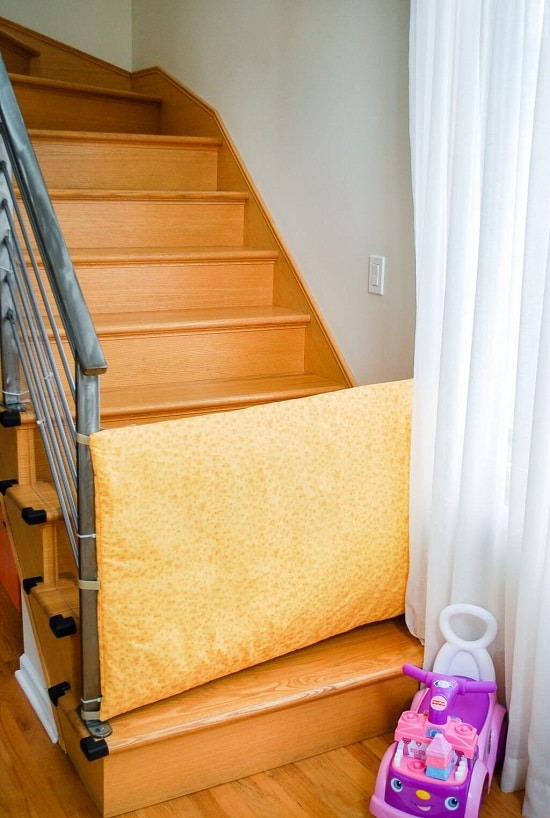 If you're faced with the dilemma of having an awkwardly built door-to-railing angle or are looking for a solution that barricades space in-between doorways, consider this DIY.
3. Repurposed Curtain Fabric Baby Gate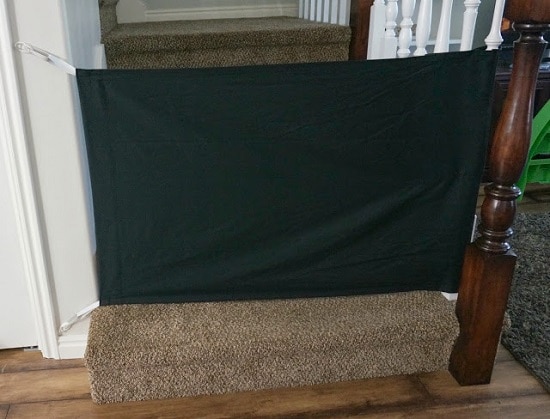 Made from curtain panels, this baby gate is an excellent option for those who believe that the lesser the sewing, the better the project. Find the DIY here.
4. No-Sew Fabric Baby Gate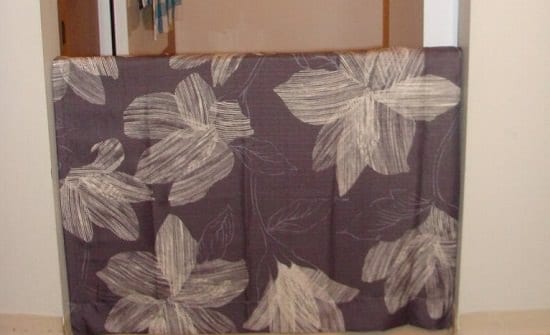 Supported by hooks and adhesive strips, this pretty baby gate is a refreshing change from some of the hideous designs you'll find elsewhere and adds a wee bit of playschool chic to your living room.  Follow the DIY here.
5. Elastic Fabric Baby Gate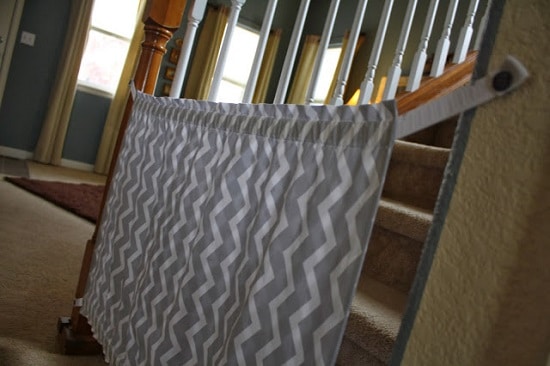 Hold up two yards of fabric on the bottom part of your stairs with heavy-duty snaps for a cute and functional baby gate that prevents your toddler from crawling up unsupervised. Get the DIY here.
6. Makeshift Fabric Baby Gate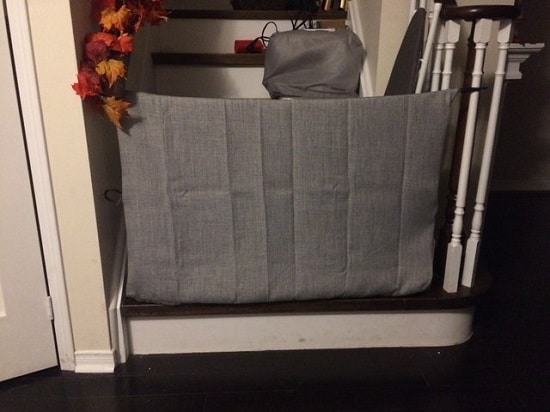 If you have an old curtain lying around, sew it onto bungee chords with eye-hooks and voila, you have a removable and washable baby gate for yourself. Here's the complete DIY.
7. Fabric Baby Gate Out of an Old Sheet
Starting with an old sheet for a baby gate lets you get by with minimal seamstress skills. Of course, a little help from this video won't hurt.
8. DIY Fabric Baby Gate on a Boat
Making a lightweight and detachable baby gate can't be easier than this. Just affix the ends to dowels and strap on hooks on the four corners for stability.
9. DIY Baby Fabric Gate Less Than 10$
Using limited supplies like a piece of fabric and adhesive bias tape, you can create a customized baby gate to fit the most unconventional of staircase openings. Watch the complete DIY.
10. Command Hooks Gate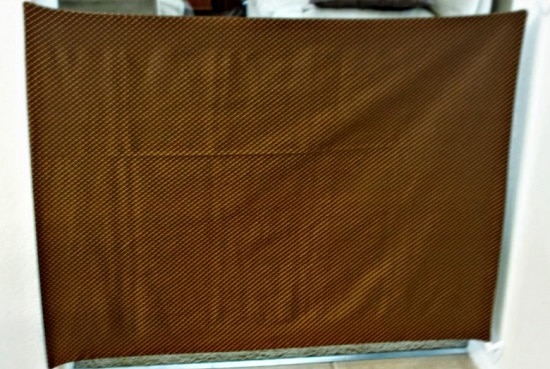 Easy to customize according to the measurements of your doorway, this fabric baby gate is a real space-saver and easy to hide as well. Get the DIY here.
11. DIY Fabric Gate for Non-Traditional Stairs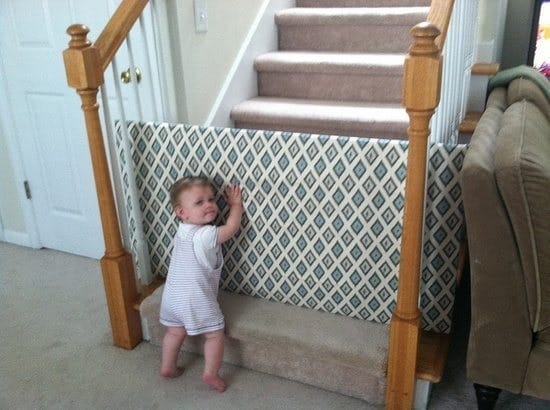 This easy baby-friendly update to your traditional stairs is not only easy to create within a single afternoon but also fun to customize with the changing seasons. Get the complete DIY here.
12. Easy DIY Fabric Gate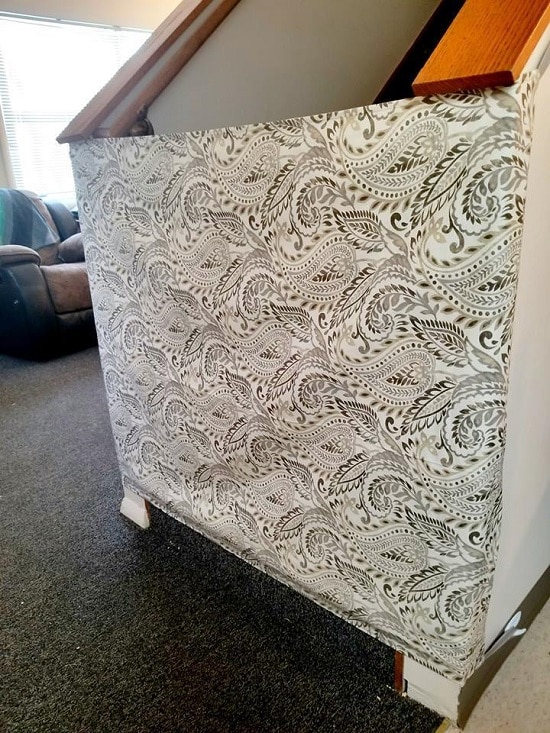 With the option of having colorful patterns on either side, this DIY baby gate is easy to remove and wash; plus its height creates a safe barrier to prevent your pet or child from passing.
13. DIY Baby Gate With Side Tabs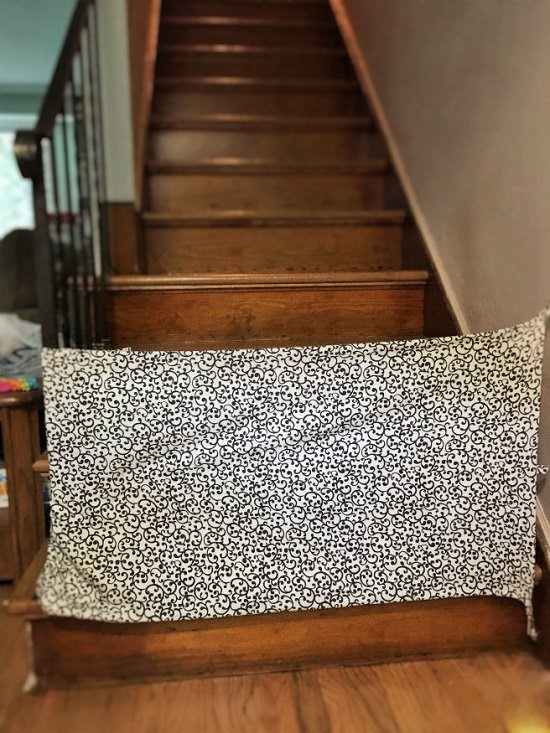 Even if your metal railings are not sturdy enough to provide support to baby gates, you can still create one with hand-sewn cotton flannel attached with velcro on the sides for quick removal. Here's the DIY.
14. Fabric Gate With Command Cable Hooks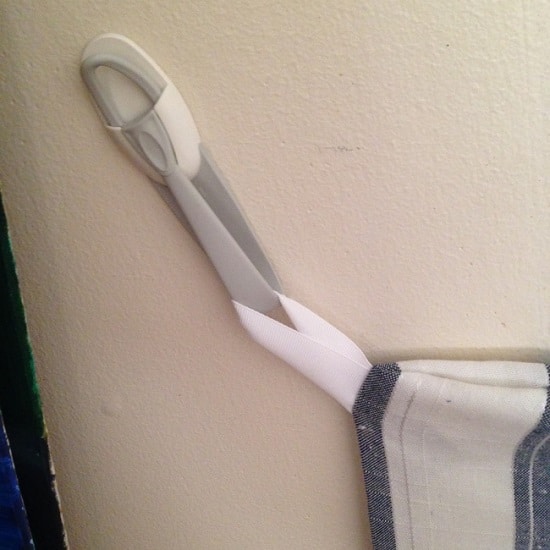 Perfect for barricading doorways and the bottom of the stairs, this sturdy baby gate solution comes with command hooks for extra security. Get the DIY here.
15. Homemade Baby Gate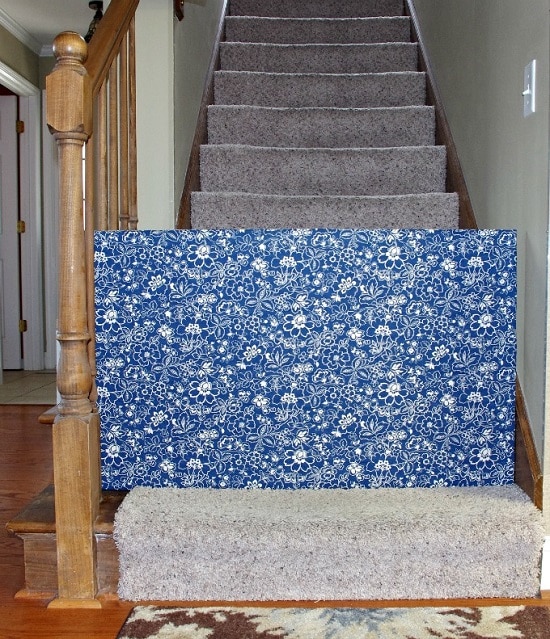 For unusually wide staircase designs having a wall and a railing on either end, this DIY is the answer. It shows you how to create a fabric covered board that fits and moves with ease.
16. Tension Rods Fabric Gate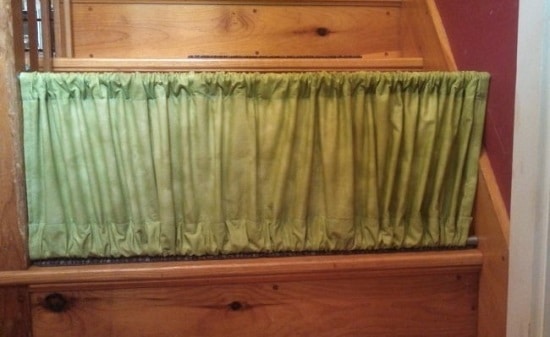 This baby gate idea includes ample space both on the bottom as well as on the top, giving you a clever hack to confine particularly naughty toddlers.
17. PVC Pipe Fabric Gate
A simple assembly of PVC pipes covered with a pretty piece of fabric can act as a quick, economical solution to enhance the safety of your home. Check out the 20 minute-DIY here.
18. DIY Quilt Fabric Gate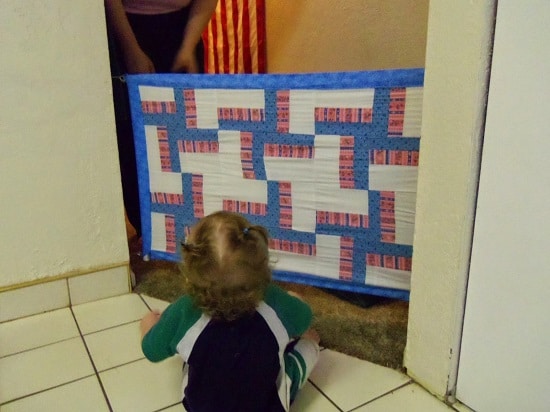 The basics of this funky baby gate come down to a piece of fabric held in place by sewn dowels on the sides and eyelets on the corners for extra support. Get the complete DIY here.