These unique DIY Tricycle Diaper Cake Ideas can be the most adorable handmade gifts. Learn how to make them here!
1. Diaper Tricycle Cake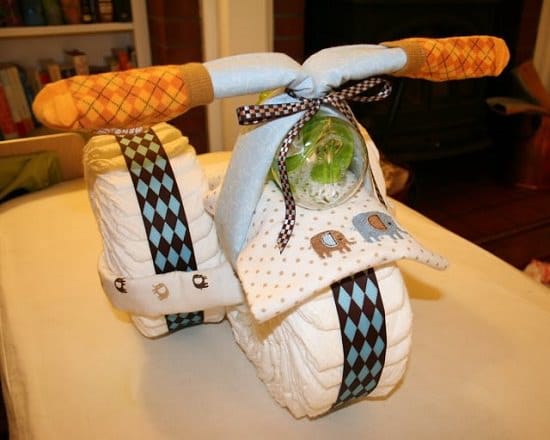 Assembled from diapers, blankets, a feeding bottle and bibs, this showstopper diaper cake has all the things that the mamma-to-be would love. Make it yourself with these instructions.
Also Read: DIY Bird Toys Ideas from Recyclable Items
2. DIY Tricycle Diaper Cake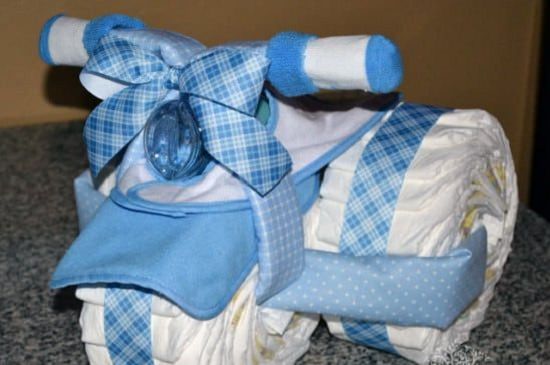 This tricycle diaper cake tutorial comes with a neat little hack to create a saddle bag that lets you tuck in plushies. Get the details here.
3. Tricycle Diaper Cake Centerpiece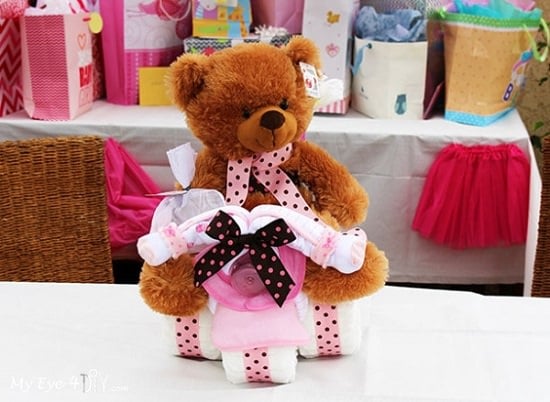 What we love about this magnificent mom-to-be gift is that it looks like a beautiful centerpiece at the very first glance, but once the baby is born, you can dismantle it to use up individual supplies. Make it with this easy DIY here.
4. Easy DIY Tricycle Diaper Cake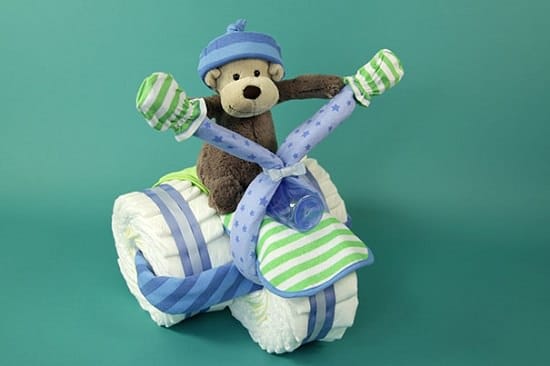 If you're looking for a baby shower present that is useful, unique and even follows the diaper theme, look no further. Here's the perfect DIY to get you started.
5. Motorcycle Tricycle Diaper Cake
Now here's the perfect gift to inspire a boy baby shower party theme. Get the DIY here.
6. Basket Tricycle Diaper Cake
With an intriguing mix of colors and textures, this charming tricycle diaper cake also features a snug little basket for visual appeal. We suggest you stuff it with goodies like perfume bags, spa coupons and chocolates for the expectant mom. Here's the DIY.
7. Tricycle Diaper Cake for a Baby Shower
Creating a cute baby shower gift that is purposeful as well is easy. Take this tricycle diaper cake for example.
8. Simple Tricycle Diaper Cake
One of the easiest DIY tricycle diaper cake ideas! It's a cinch to make and uses basic baby supplies and you can have it as big a gift as you want. Get the DIY here.
9. Cheap Tricycle Diaper Cake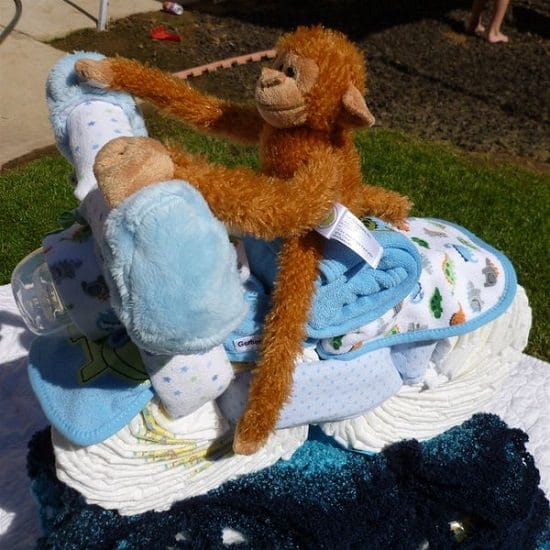 One easy way to ensure your gift gets the maximum number of 'oohs' and 'aahs' at the baby shower party is with this awe-inspiring motorcycle diaper cake that has bigger 'wow' factor than your ordinary diaper cake. Learn the easy tutorial here.
Also Read: 50 Weekend DIY Projects