Update the monotonous look of your closet by following any of these closet curtain ideas in this article! All these ideas are affordable and quick to DIY.
1. Bi-Fold Closet Doors With Curtains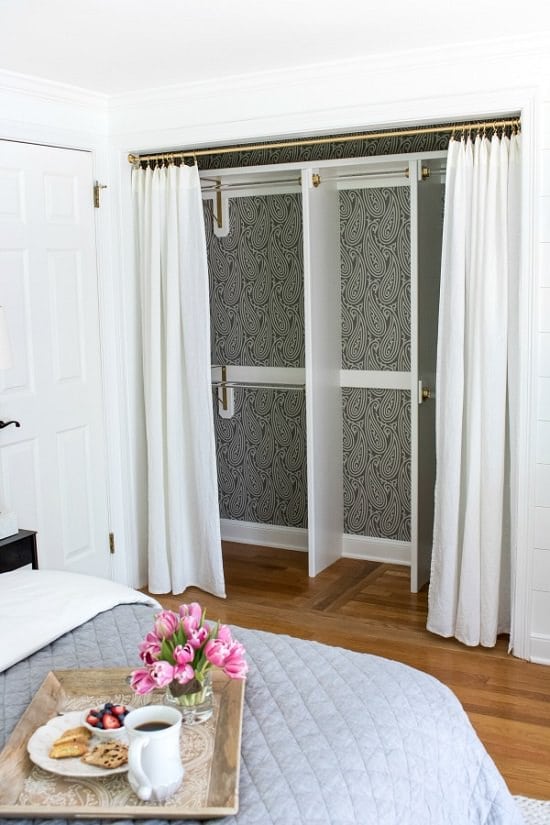 Replacing bi-fold doors with floor-length curtains is a great idea to access every inch of the closet space in homes that are squarely lacking in storage space. Check out this DIY  closet curtain idea for more details.
2. Ditch Your Closet Doors for a Tailored Curtain
If you can't stand the dinky look of your closet doors,  swap them out with wall-to-wall curtains in a neutral color palette for understated charm. Finish off with pleated drapery on the top to cover any rough edges. Follow this DIY.
3. DIY Curtain For Hiding Closet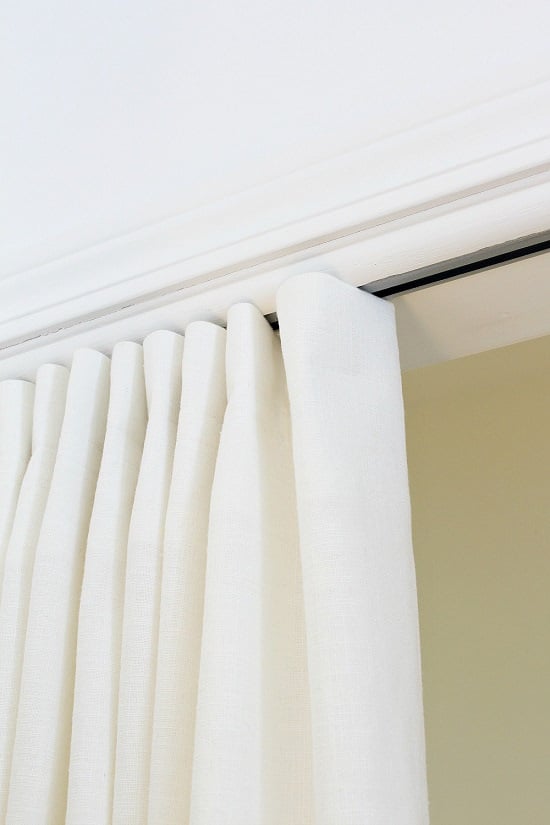 Curtain panels fixed to a curtain rack not only create an added sense of privacy but also help you make the most of square footage area, which is actually perfect for those looking to convert their closets into miniature rooms. Here's the DIY.
4. 10 Minute Closet Doors To Curtain Transformation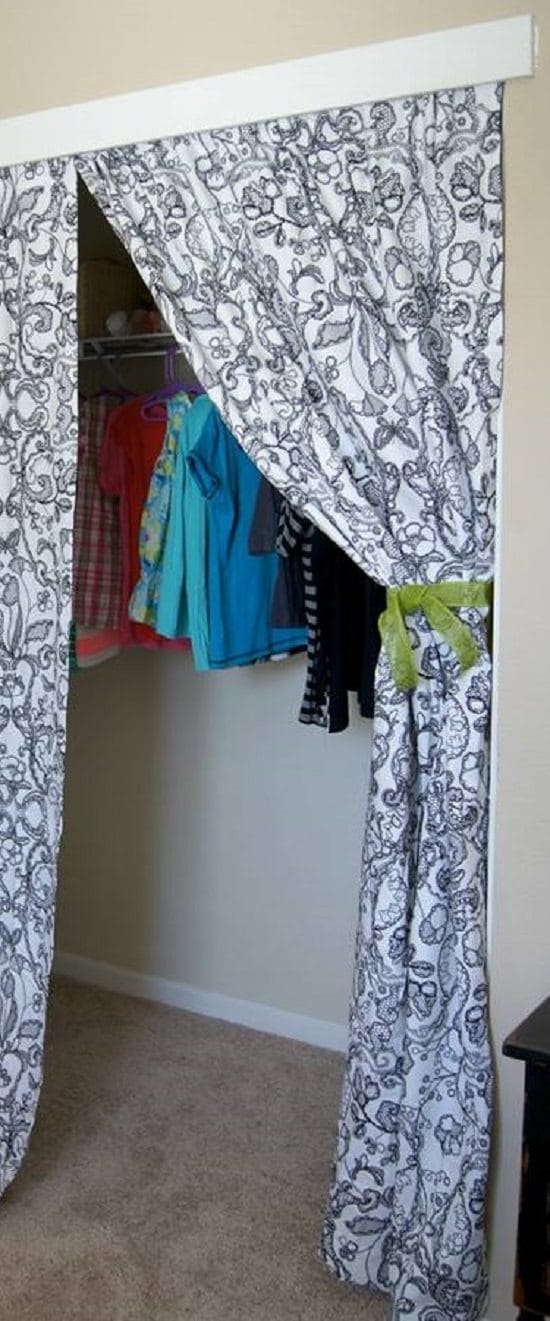 This 10-minute DIY is the easiest way to achieve a door-to-curtain transition for the closet space and give your home a stunning facelift in the process.
5. DIY Closet Curtains with Backstitch
Spice up an old piece of fabric with backstitching detailing and string lights to create a fascinating curtain that is sure to transform the way your bedroom looks at night.
6. DIY Closet Curtains
Take your closet space on a journey from bland and boring to stylish and curtain-covered with this 20-minute DIY that involves a simple assembly of dowels, brackets, and curtains of your choice.
7. DIY Simple Closet Installation
One of the easiest and fastest DIYs to section off the closet space, this one involves nothing more than the installation of a curtain rack and curtains of your choice, making it a great solution for homeowners on a budget.
8. DIY Closet Curtain With Fairy Light
Drench your closet space with the warm glow of a hundred twinkly lights that are sure to make the process of organizing and selecting clothes more fun than ever. Watch the DIY Video.
9. DIY Confetti Closet Curtain With Fabric Paint
If you're looking for a gender-neutral way to cozy up your children's' bedroom, consider this fun and whimsical confetti curtain that gets done in a single afternoon. Follow this confetti closet curtain ideas with sponge and fabric paint.
10. Closet Open Concept Linen Curtain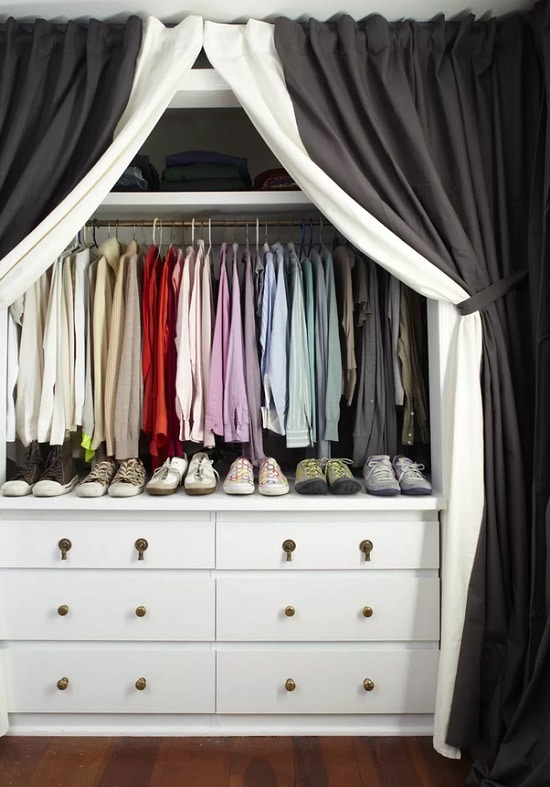 A perfect masculine update to a man's wardrobe, these linen curtains add a warm and cozy feel to the bedroom. Here's the DIY.