DIY Balloon weights to hold your balloons in place while you make your home party-ready! Most of these ideas are not only cheap but adds an aesthetic appeal to the party too!
1. Ice Cream Cone DIY Balloon Weights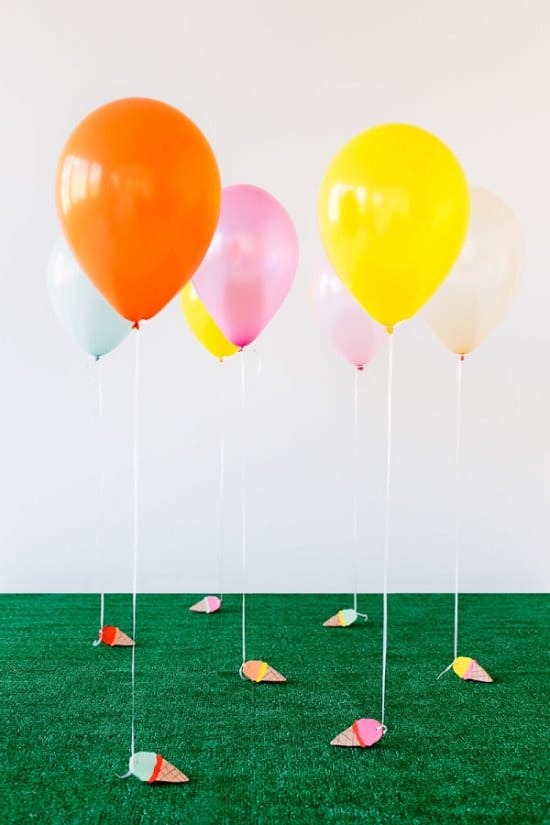 When you have tiny hands grasping hold of balloons, cute little ice-cream cones are what you want as the weights. Make them with this DIY.
2. Party Table Weights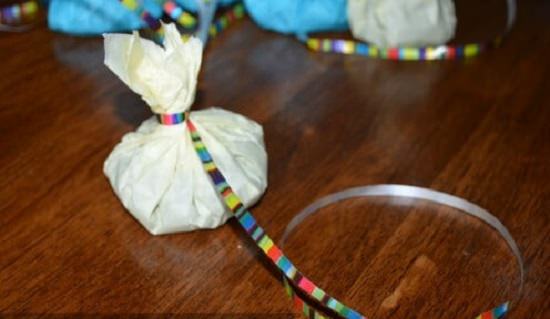 Economize your party supplies with this easy DIY that involves wrapping beans and lentils within wrapping paper to create fancy balloon weights.
3. Wedding Balloon Weights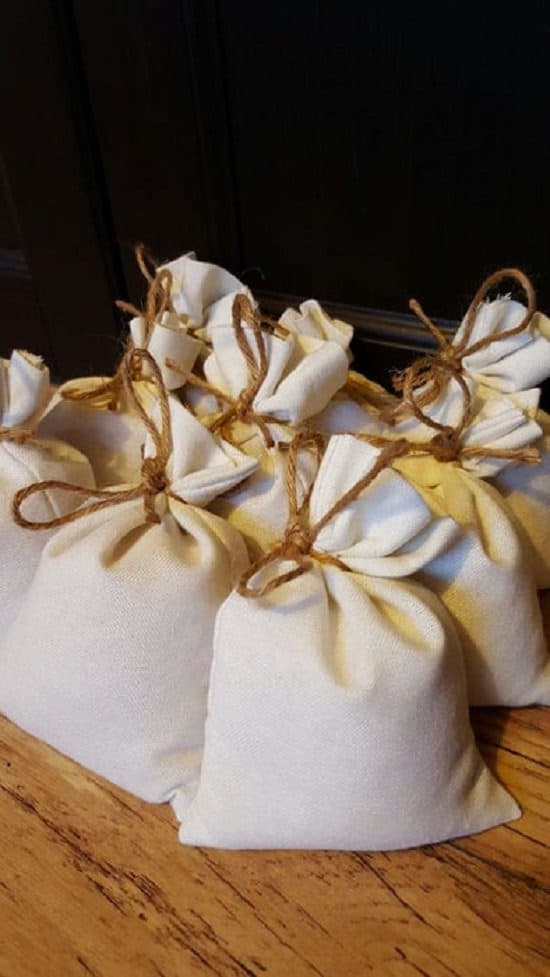 If rustic is the mood of your wedding, consider these quirky cotton bags full of rice to use as balloon weights. Follow this Instructable.
4. DIY Apple Weight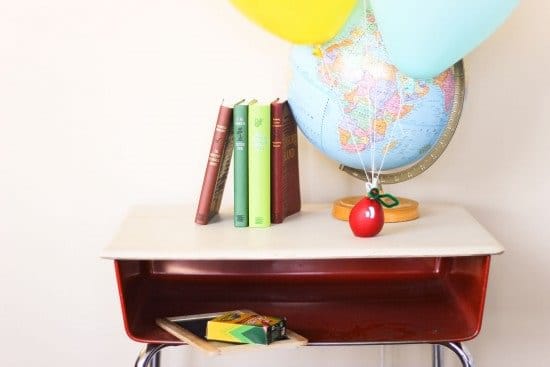 This apple balloon weight DIY is all about filling a latex balloon with rice to make it a steady weight for balloons.
5. DIY Balloon Weight Centerpiece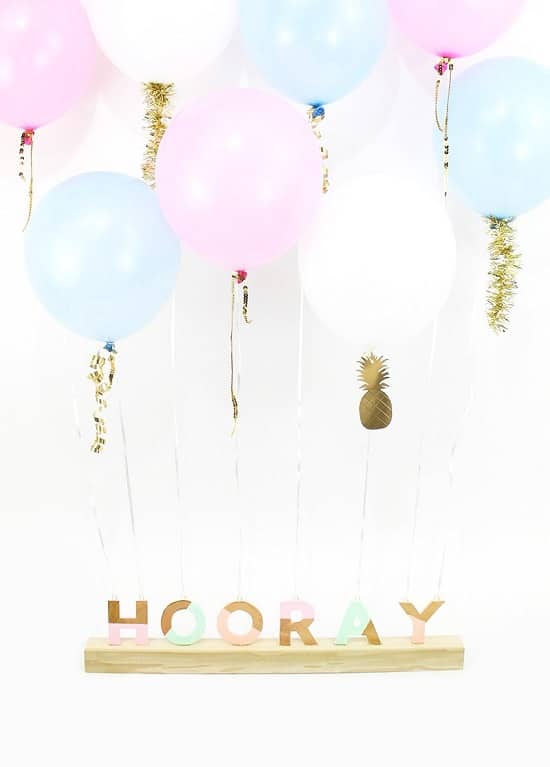 With polymer clay and popsicle sticks, you can make lettered balloon weights that can spell anything you like. Follow this DIY to make your home party-ready!
6. Empty Can Weights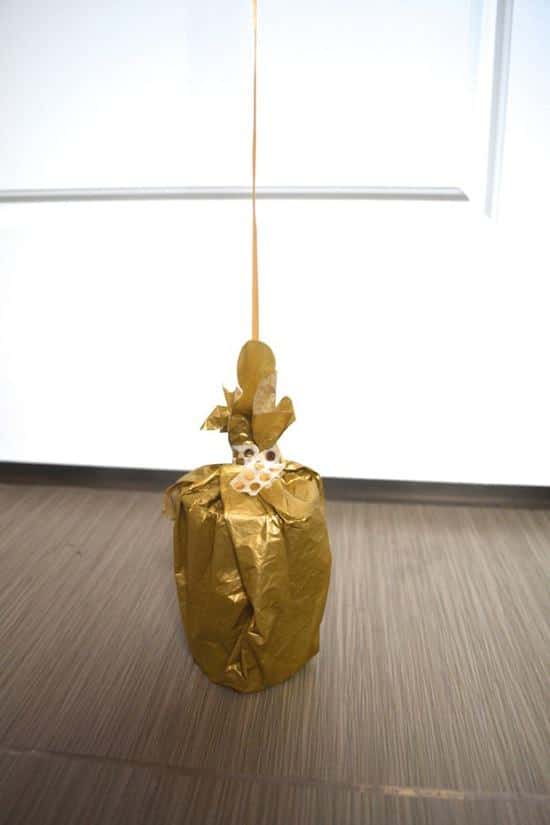 Canned goods and wrapping paper are all you need to whip up compact yet stunning balloon weights that add a playful spin to any party. Here's the DIY.
7. Marbled Baby Shower Weights
Whether you're looking to include a fun party table centerpiece, or incorporate the playful marbled touch to your baby shower decorations, these bottle balloon weights fit the job correctly. Here's the DIY.
8. Gold Bar Weights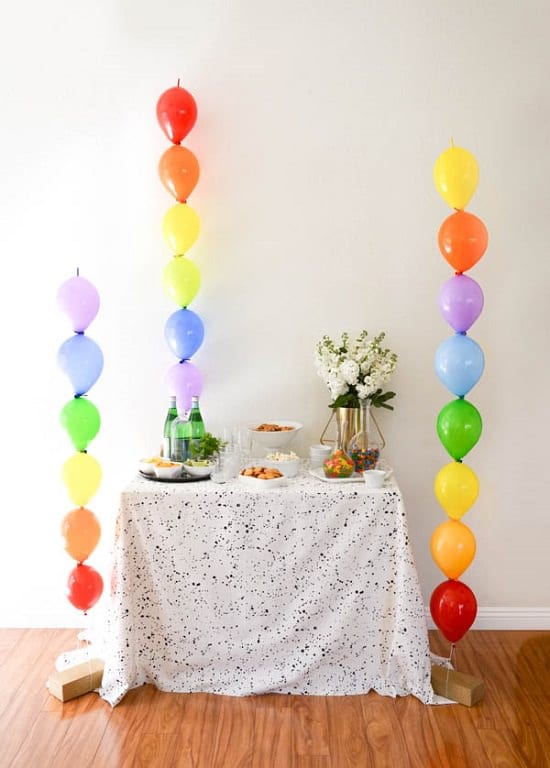 In addition to being incredibly sturdy, gold bar balloon weights form the perfect accent to complement festive-themed rainbow balloons. Make them with this DIY.
9. Dollar Tree DIY Balloon Weight
Only something as sturdy and compact as bottled water can act as a reusable balloon weight. Get the two-minute DIY in the video.
10. Water Balloon Weights
The versatility of water balloons makes them great as decorations and as well as weights. Understand the many ideas you can DIY with water balloons in the video.
11. Balloon Sand Weights
All you need for this DIY is a couple of latex balloons and dry sand, and you'll have sanded weights to hold down party balloons.
12. Farmhouse Balloon Weights
Add a vintage appeal to your house party with these concrete molds wrapped with pretty wrapping paper that make them look way fancier than they are.
13. Circus/Carnival Weights
Prep your living room for the party with cute popcorn containers filled with basket fillers to hold your balloon in place. You'll need a popcorn container, a water-balloon, ribbon, and some paper fillers.
14. Inexpensive Weights DIY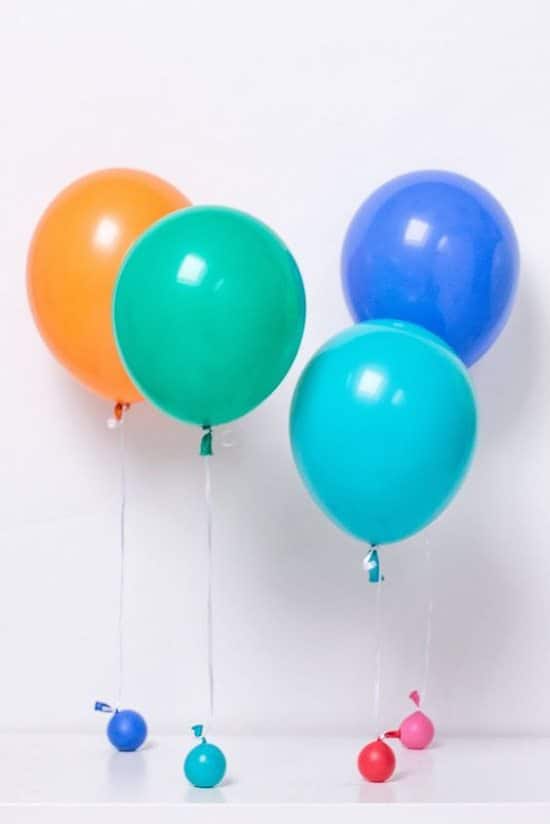 Bi-color DIY balloon weights add a lovely pop of color to jazz up empty walls and make your space party-ready. Here's the DIY.
15. DIY Black + Gold Animal Weights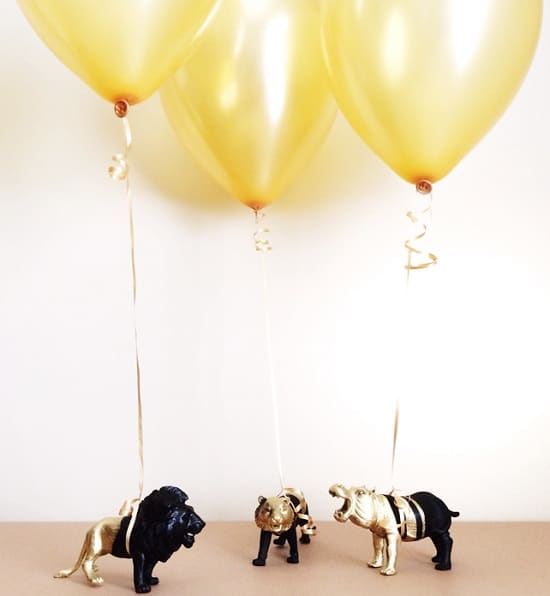 Dollar animals spray-painted and patterned using washi tapes make lovely figurines to spice up the party table or create a mood. Get the full DIY here.
16. DIY Balloon Weights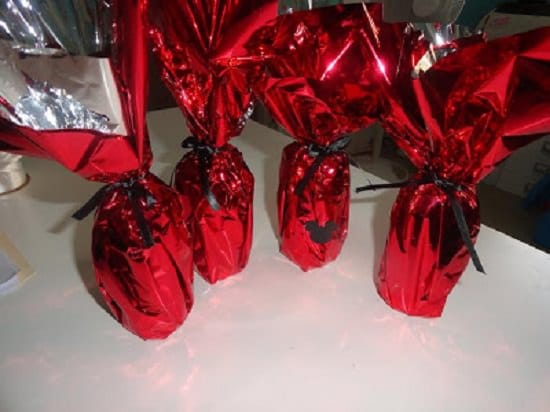 This DIYer put together packs of bubbles and red/silver wrapping paper to create super cheap balloon weights within minutes!
17. Marbles DIY Weights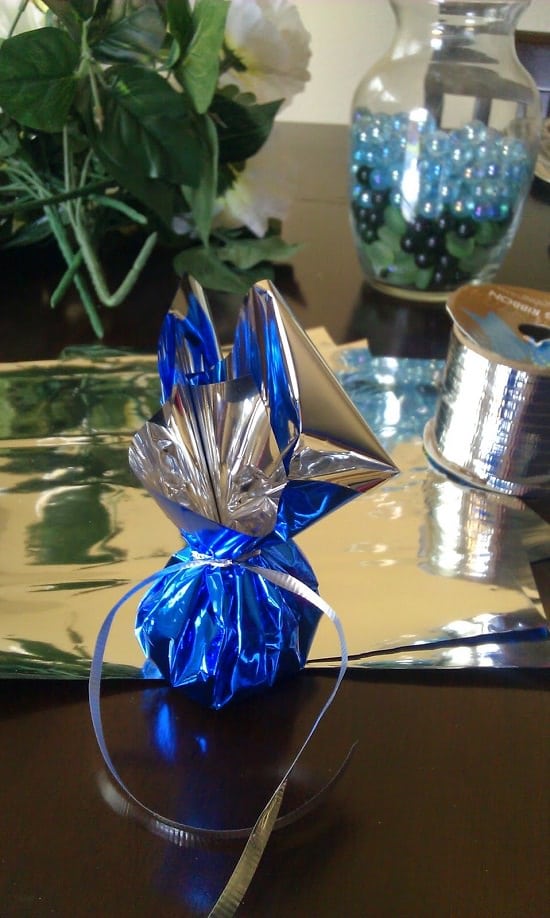 For a quick solution, wrap a bunch of marbles with attractive paper and tie a ribbon at the top for a refined look. That's it- your balloon weight is ready! Get the full DIY here.
18. DIY Flying People Weights
An excellent way to decorate a wedding-party wall, or turn a boring reception into a fun gathering. This DIY uses cutouts of the bride and the groom to keep gas balloons secured.
19. Easy DIY Weights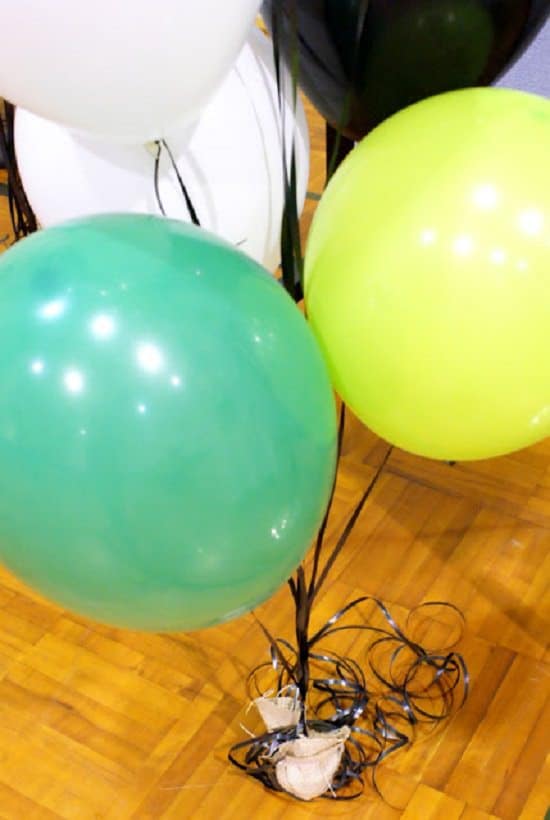 Anchor helium balloons with sturdy concrete cups wrapped up with burlap for a minimalistic yet charming finish. Here's the DIY for inspiration.