Adorn your little princess with headbands that are soft and easy to DIY without any sewing required! Read through the article the many ways to create a DIY No-sew baby headband.
1. Easy No-Sew DIY Baby Headband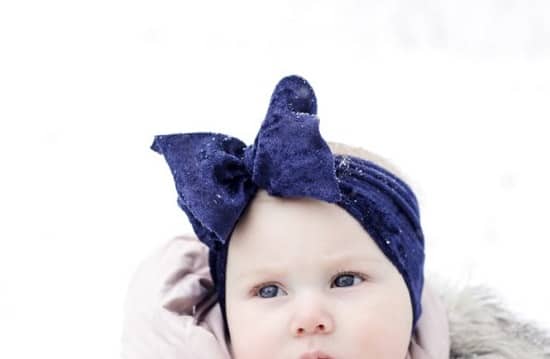 If you know how to tie a bow and have a pretty piece of stretchy fabric to start with, do take a look at this DIY to create a lovely baby girl headband that matches her summer dress.
2. 5 Minute No Sew Headband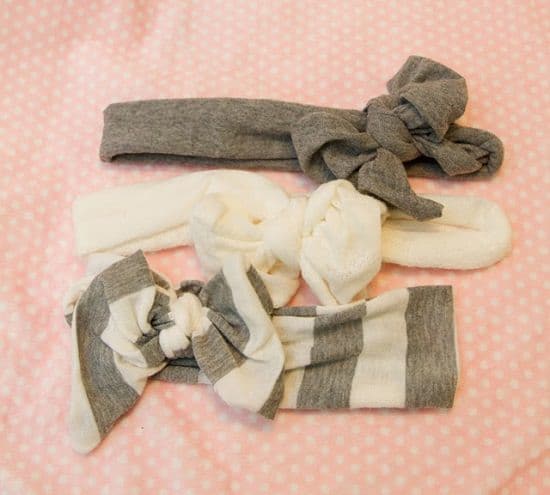 These five-minute DIY headbands come together in a breeze and can be made using old t-shirts or scarves. Plus, there's a little hack to customize them when your baby's head grows in the coming years.
3. Baby Headbands Without Sewing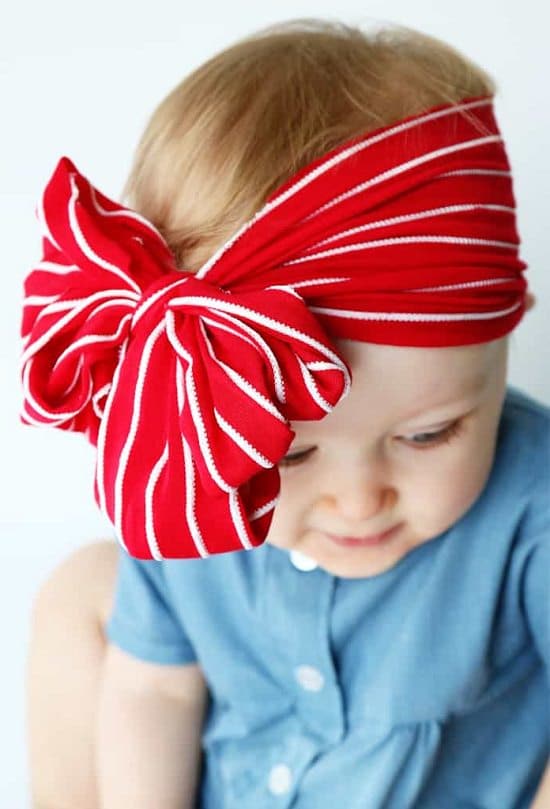 This DIY is unbelievably easy; just cut down elastic to your size, add glue and you're done. Creating different colors of headbands is a breeze!
4. No-Sew Hair Bow Headbands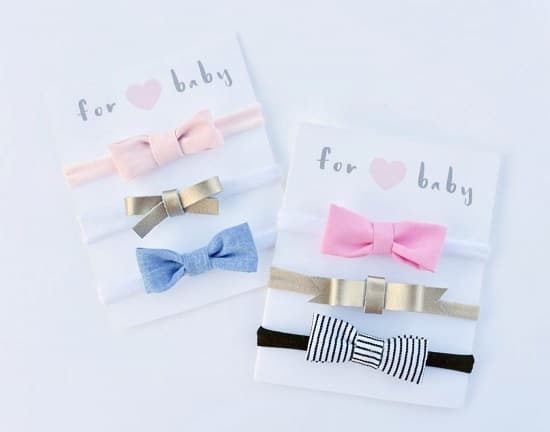 Jazz up simple nylon headbands with fabric bows and viola! Your DIY baby headband is ready within 5 minutes. Go ahead and try different patterns with this tutorial.
5. DIY No Sew Baby Flower Headbands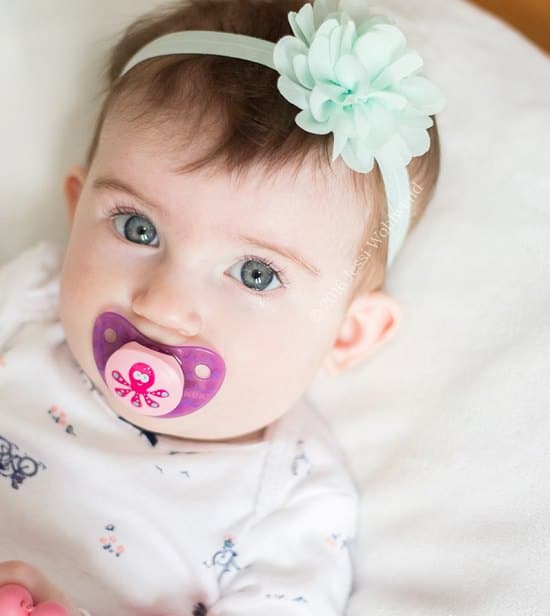 Attach a fabric flower to a soft and stretchy elastic using a hot glue gun to recreate this pretty headband for your princess. The DIY is available here in detail.
6. DIY No-Sew Knot Baby Headband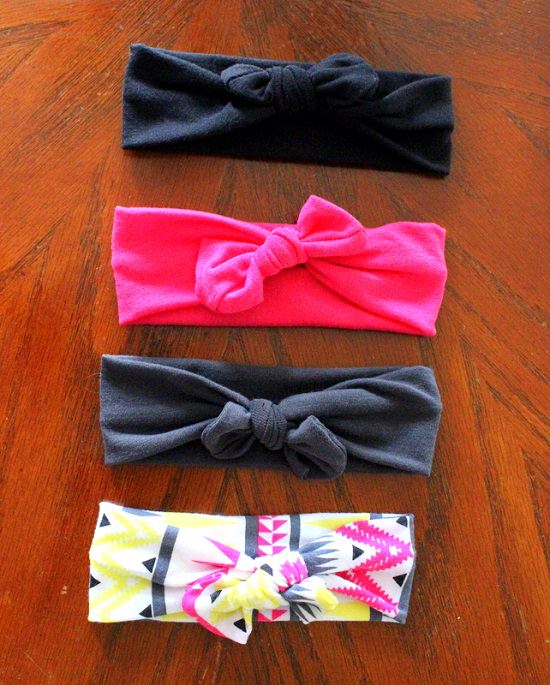 Customizing adult headbands with double knots is a super-easy way to make cute hair accessories with zero DIYing skills. Get the hack here.
7. Beautiful DIY No Sew Baby Headband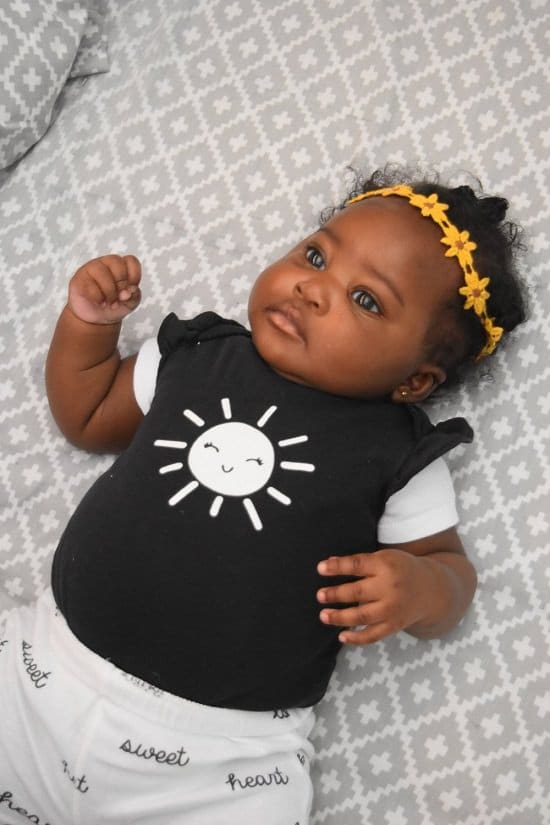 Attach elastic snaps to the ends of a daisy trim to create a beautiful accessory that feels light on the head and is super easy to slide on for days when your baby is particularly cranky. Here's the DIY.
8. Fabric Flower No Sew Baby Headbands
If you want a baby girl summer accessory that's as cute as her, consider getting hold of a stretchy band and cotton scraps. Then follow this tutorial to create fabric roll-ups to fashion spring flowers.
9. No-Sew Cotton Bow Headbands for Babies
If you happen to have an old cotton scarf that you no longer use, consider using it as a starting material for your baby girl's bow.
10. No-Sew Felt Bow Headband
A red felt bow is the perfect accessory to go with your little girl's party dress. And the best part is you can make them with just three supplies and zero sewing skills.
11. Tie Knot Headbands
All you need is some stretchy fabric and some basic knotting skills to create these unique, turban-style headbands.
12. Simple No-Sew Baby Bow Headband
A fun activity for a lazy weekend afternoon, this DIY headband project gives you an easy way to use up pretty ribbons into making hair bows for your girl.
13. No-Sew Bias Tape Headband
Cut one-inch strips from a pantyhose and tie a felt bow to it. Then apply glue at strategic points for a put-together look. Watch the video to know the complete DIY.
14. No-sew Felt Ribbon Baby Headband
In the absence of advanced sewing skills, take the help of felt ribbon and scissors to create these adorable headbands that are light enough to wear all day.
15. No-Sew Faux Leather Baby Headband
Make faux leather cutouts to fashion a pretty bow and fasten it on a pantyhose band to create a cute headband that goes with every outfit.
16. No-Sew Rolled Fabric Flower Baby Headband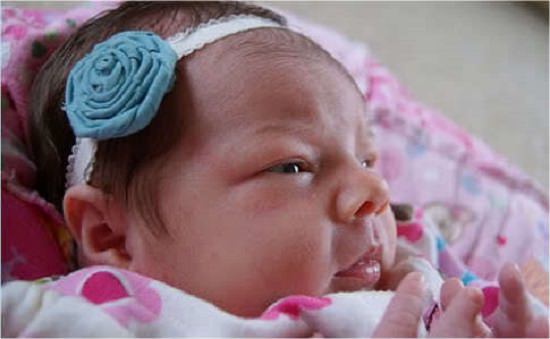 This easy DIY shows you how to roll fabric strips into pretty posies for a quick hair accessory for your baby girl.