Sea moss is anti-microbial and anti-viral, which makes it fight against infections. However, sea moss health benefits are numerous and some of them are listed below!

What is Sea Moss
Sea Moss, or "Carrageen" (from Irish word Carraigin, meaning "little rock"), is a well-known superfood. Also known as "Irish Moss," Sea moss is a type of red algae that grows near the coastline. It comes in a variety of colors and is rich in vitamins and minerals. There are two varieties of sea moss – the Gracilaria variety, which is sold as a whole seaweed, and the Chondrus Crispus, which is sold as dried flakes.
The latter has a higher nutrient quantity but also a stronger flavor, so it is rarely used as an additive agent in food. The Gracilaria variety, on the other hand, is regularly used in food to thicken gravy and milkshakes.
Nutritional Value of Sea Moss
It is rich in B-Vitamins, Vitamin K, Calcium, Zinc, Amino Acids, Proteins, Iron, B2 Folate and Magnesium, just to name a few. It is one of the most powerful plant foods to nourish your body as it contains 92 of the 102 minerals our body is made up of.If you're looking for vegan collagen, continue reading the following sea moss health benefits.
Sea Moss Health Benefits
1. For Hair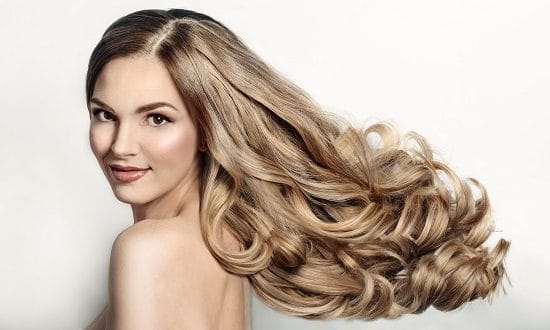 The high fiber content in sea moss can fortify hair strands. It also soothes the scalp and conditions the hair while enhancing the shine of your hair. We have listed out a recipe for a sea moss gel down below in the article that you can follow to create your own sea moss hair gel.
2. Boosts Immune System
A substance called taurine is readily available in Irish moss and it is an excellent immunity boosting supplement. It covers up the deficit in a vegetarian or vegan diet. Sea moss also hosts 92 of the 102 necessary minerals that make up the human body, plus several important ingredients including- beta-carotene, B vitamins, protein, vitamin C, pectin and sulfur.
3. Nourishes Skin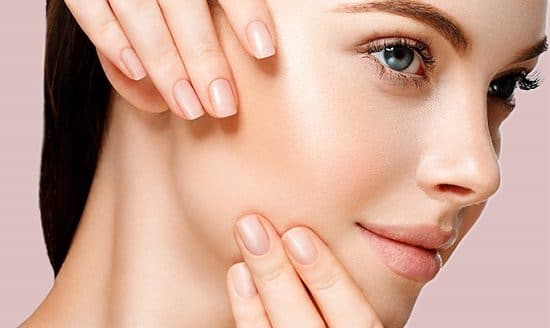 Irish Moss is very gentle for your skin since it leaves the skin feeling smooth and supple. Use a topical sea moss gel (recipe below) or take it internally as an additive to your smoothies to gain the maximum benefits.
4. Sea Moss for Fertility
The nutrients present in sea moss are chelated and colloidal (being a sea vegetable), so it is highly bioavailable for your body to soak up. Thyroid health contributes largely to infertility, and sea moss's ability to balance out thyroid hormones play a large role in lending its benefits for fertility.
Sea moss contains a large amount of iodine which thyroid uses to produce its necessary hormones. The high fiber content in sea moss is also particularly beneficial for people suffering from PCOS. Fiber also aids in removing excess estrogen from your body.
5. For Respiratory Health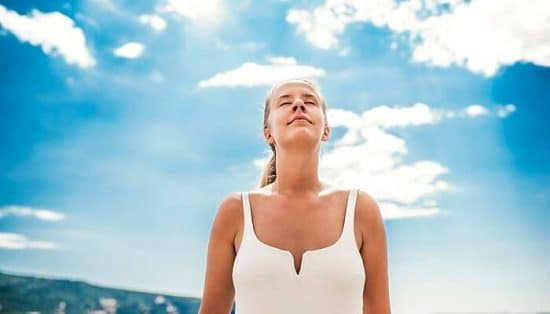 Sea moss has a high potassium chloride content. Thus, it is used as an anti congestant. This is good news for smokers as sea moss is a natural expectorant. It can stop the common cold from turning into anything more severe like pneumonia, and also prevent bronchitis from breaking out. Sea moss naturally helps in clearing the body of excess phlegm or cough build up.
6. Improves Metabolism
Sea moss is rich in iodine which naturally boosts your metabolism. This increases your energy levels which results in weight loss. Sea moss is also known to reduce appetite by making a person feel "full".
How to Use Sea Moss

In a Tincture
Tinctures are alcoholic compounds that have essential components of the ingredient they are carrying, and they are readily absorbed by the body without needing to process the ingredient much.
The tinctures available in the market may be too strong for the taste. To reduce the strong flavor, you might add them to a smoothie or a homemade beverage of choice.
As a Gel
Read this sea moss gel preparation and attain its benefits easily
Rinse off sea salt in a cup.
Drain off the water multiple times till it comes out clean without wasting much water.
Make sure there is no dirt or grime in the nooks or crannies of the sea moss.
Cover the sea moss in the cup with filtered water.
Let it sit for 24 hours. The sea moss absorbs water and grows in size.
Drain the water off.
Cut up the plump sea moss into pieces.
Put the pieces in a blender.
Add a cup of water into the blender.
Blend for about a minute until the sea moss is nice and smooth.
Take the blend out in a mason jar.
Store this in a refrigerator (for up to 3 weeks).
Apply this gel on dark circles to reduce visibility or on your hair to naturally strengthen them.
In Capsules or Pills
For those who are sensitive to alcohol or with not enough time to make sea moss gel, it also comes in capsule or pill form. These are therapeutically similar to the tinctures in nature, albeit the tincture can be absorbed by your body faster.
How Much Sea Moss to Take Daily
To keep the natural balance of vitamins and minerals in your body in check, it's important not overeat any supplements that fulfill the deficiencies. Keep your sea moss intake under four to eight grams a day.