After finding out these Unbelievable Corn Oil Benefits for Hair, you'll be one step away from preventing hair loss & getting frizz-free hair than ever before.
What is Corn Oil?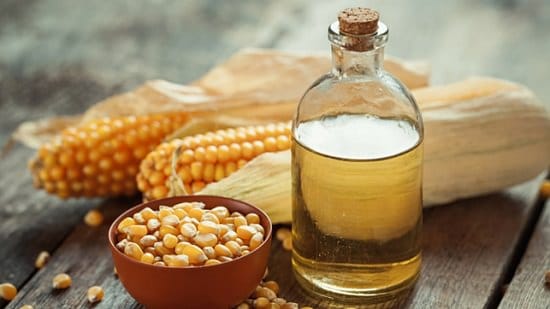 Corn Oil is also known as 'Maize Oil.' This oil is extracted from the seeds (Kernels) of corn (Maize). It is one of the highly desired cooking oil due to linolenic fatty acid and its high smoking point. This oil is natural, organic, and highly beneficial for the human body. Besides cooking, it is also used in soaps, shampoos, industrial lubricants, cosmetic products, and in Margarine.
You'll be surprised how an oil, which is mostly used for cooking, is a boon for your hair!
---
Corn Oil Nutrition
Corn oil has antioxidant and anti-inflammatory properties that prevent hair loss. This oil is rich in fatty acids like Omega 3 and 6, which are helpful for hair health. It is rich in Vitamin E, which maintains healthy scalp and hair growth, due to its antioxidant properties.
The unrefined corn oil that is extracted by using the cold press method is natural, organic, and has the most health benefits. Corn oil is rich in Vitamin K, and Phytosterols as well that help in preventing scalp damage.
100 Gms of Corn Oil Provides
Calories 900
Saturated fat: 12.9 g
Monounsaturated fat: 28 g
Polyunsaturated fat: 55 g
Trans fat: 0.3g
Sodium: 0 mg
Carbohydrates: 0 gm
Vitamins & Minerals
Vitamin E: 14.3 mg
Vitamin K: 1.9 μg
Choline: 0.2 mg
Alpha Lipoic Acid (ALA): 1.2 g
Omega 3: 1.2 g
Omega 6: 53.2 g
---
Corn Oil Benefits For Hair
1. Locks Your Hair Moisture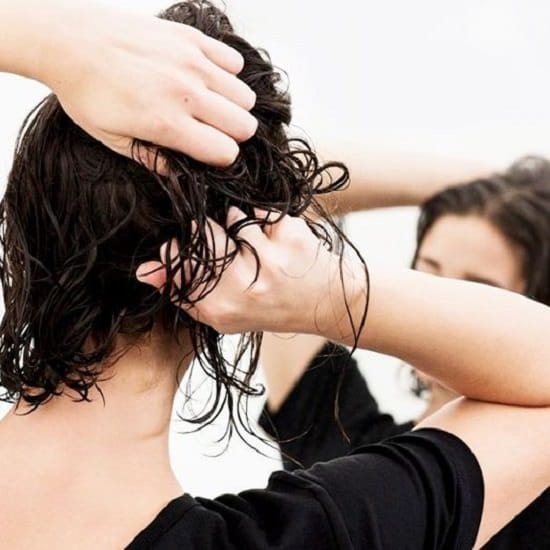 Corn oil is rich in Vitamin E and polyunsaturated fatty acids that penetrate hair follicles from inside and make it well hydrated. It also has vitamin K and antioxidants that improve overall hair health.
Also Read: 17 Homemade Lotion For Dry Skin
2. Protects Damage to Hair Follicles
Corn oil is rich in antioxidants like Vitamin E, preventing the damage of hair follicles from free radicals. Due to the antioxidant properties of corn oil, it protects the overall hair health from oxidative stress.
3. Prevention of Hair Loss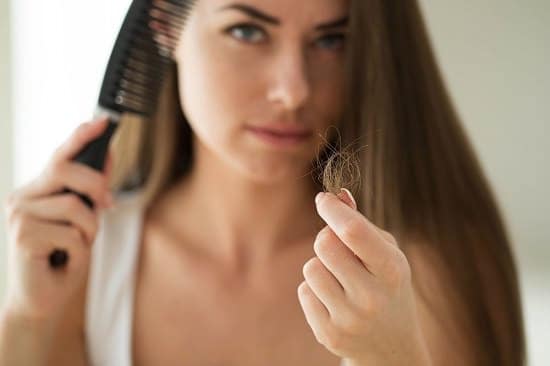 Corn oil is high in fatty acids along with Vitamin E, and K, helpful in the prevention of hair loss. It has a combination of fatty acids and antioxidants that nourish the hair bulbs to prevents hair loss. Phytosterols available in corn oil are also helpful for stronger hair strands.
4. Get Healthier Scalp
Corn oil gives you a healthier scalp very quickly. This oil has the perfect balance of omega-3 and omega-6, which is essential for your scalp health. It has Vitamin K and Phytosterols, which are helpful in scalp damage. This oil also enhances collagen production by blocking elastin degradation, thereby tighten the scalp.
5. Natural Hair Conditioner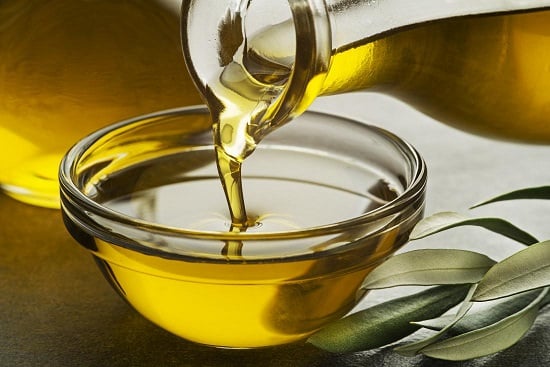 If frizzy and damaged hair is the reason for your stress, then corn oil is a solution for it. Due to its abundance in Vitamin E, it is a perfect natural hair conditioner with anti-oxidant properties.
Also Read: Powerful Tips to Grow Hair Quickly in a Week
---
How To Apply Corn Oil
1. As a Hot Oil Conditioner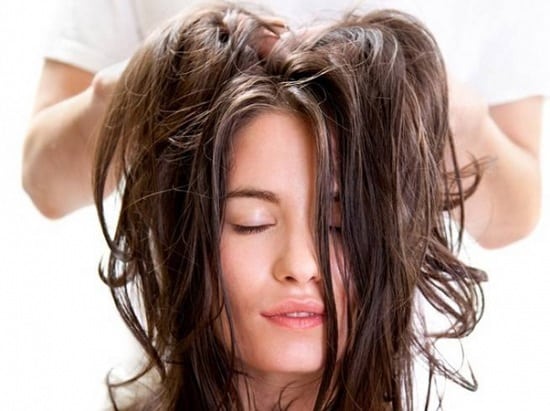 You can use corn oil as a hair conditioner. It'll moisturize your hair strands and also detangle your tangled hair. For this, take a sufficient amount of corn oil and warm it up. Then gently apply it around your hair in a circular motion. Keep in mind, always wear a plastic cap after applying it, as it leaves dark spots on your clothes.
2. Hot Oil Massage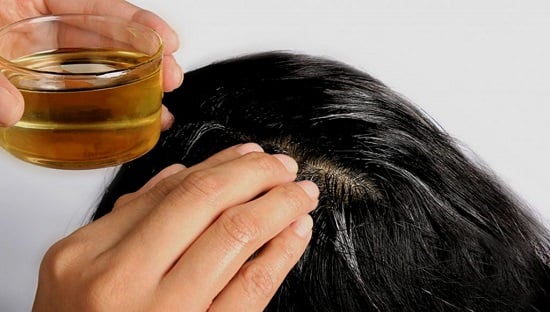 Heat Corn oil for a minute. Then gently massage your hair scalp with the help of your fingertips. Don't use too much oil, as it makes your hair greasy. Leave it for 15 minutes. Then, wash your hair with a shampoo. This way, your hair follicles will easily absorb the corn oil, and you'll receive complete nourishment.
3. Carrier Oil in Aromatherapy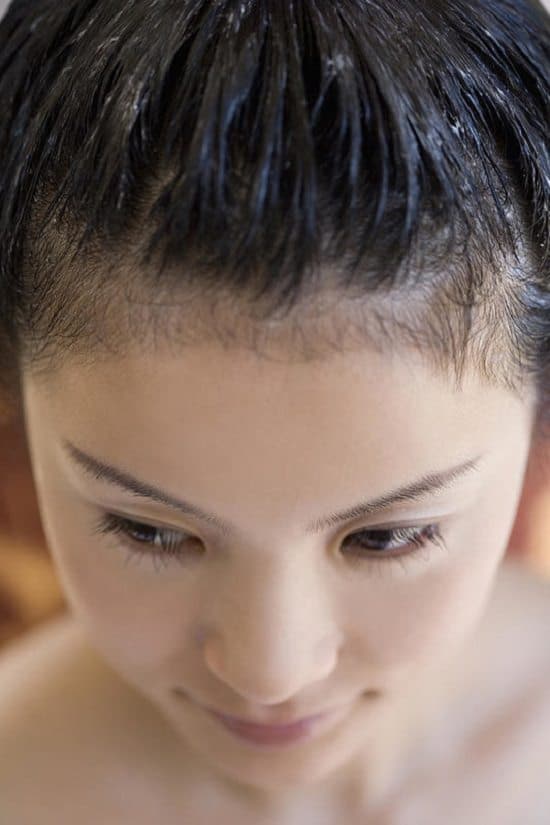 Directly applying essential oil on the skin can cause severe irritation, redness, or burning. That's why a carrier oil is used with essential oils to dilute its effects. Corn oil (Maize oil) can do this job well. You can use it as a carrier oil with rosemary and tea tree essential oil for your hair therapy.
Take a tablespoon of corn oil and mix a few drops of tea tree oil in it. Mix it well and apply it on your hair for 15 minutes. Then cleanse it with shampoo.
As this oil is cheap, its use to avail corn oil benefits for hair is increasing rapidly. If you are allergic to this amazing oil, take medical advice before using it.