Bentonite clay has acne-fighting, pore-cleansing, and moisturizing benefits for the skin. To reap its advantages, try the below 7 Bentonite Clay Face Mask Recipe!
What Is Bentonite Clay?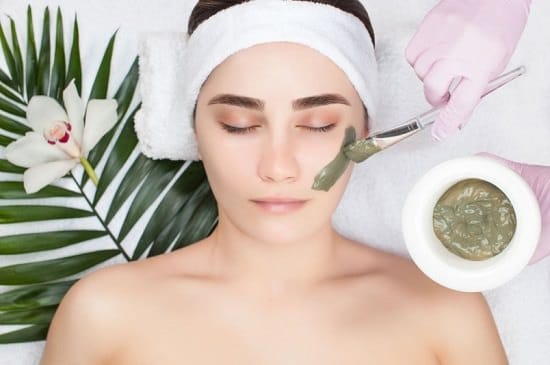 Bentonite is a porous clay obtained from the volcanic ash, found under the depths of the earth. It's popularly called as 'Montmorillonite clay' and widely recognized as a detoxifying agent to fight against the harmful effects of the toxins. The name 'Bentonite clay' was entitled after the 'Fort Benton, Montana,' where it's found in large quantities, however, it was first available in the community of France called 'Montmorillon.' It's rich in various essential nutrients and also has important therapeutic properties as well that're helpful in the treatment of multiple disorders. Furthermore, it has anti-inflammatory, antiseptic, and antibacterial properties as well. Below are some bentonite clay face mask recipes that may improve your skin health in no time!
Bentonite Clay Face Mask Recipe
1. Bentonite Clay With Apple Cider Vinegar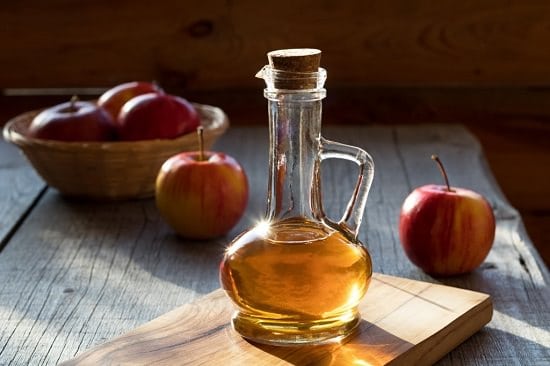 Apple cider vinegar reduces acne and pimple, along with exfoliating dead skin cells as well.
Supplies
2 Tbsps Bentonite Clay
2 Tbsps of Apple Cider Vinegar (Acv)
1 Wooden Spoon
1 Facial Mask Brush
A Bowl
Water (enough to make a thick paste)
Directions
Add 2 tbsp of clay, 2 tbsp of ACV with water into a mixing bowl and stir it with a wooden spoon to get a thick paste.
Now put it on your face with the help of a face mask brush or use your fingers instead.
Let it dry for 15 to 25 minutes, then wash your face thoroughly with lots of water.
2. Bentonite Clay With Aloe Vera & Honey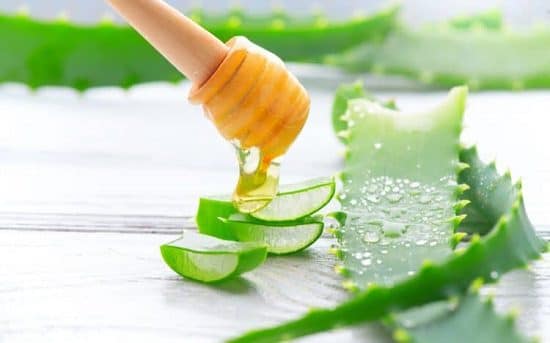 Both aloe vera and honey are natural skin moisturizers and pore-cleansers. They also help to lighten the skin tone and relieve sunburn as well.
Supplies
Two Teaspoons Honey
Two Teaspoons Bentonite Clay
A Bowl
Two Teaspoons Aloe Vera Gel
A Facial Mask Brush
1 Wooden Spoon
Directions
Combine 2 teaspoons of honey, 2 teaspoons of bentonite clay with 2 teaspoons of aloe vera gel into a bowl, and mix them properly with the help of a spoon, until you get a clump-free paste.
Apply it gently all over your face by the brush and leave it for 20-25 minutes, then clean your face with lukewarm water to get a soft and oil-free face.
3. Bentonite Clay Antioxidant Face Mask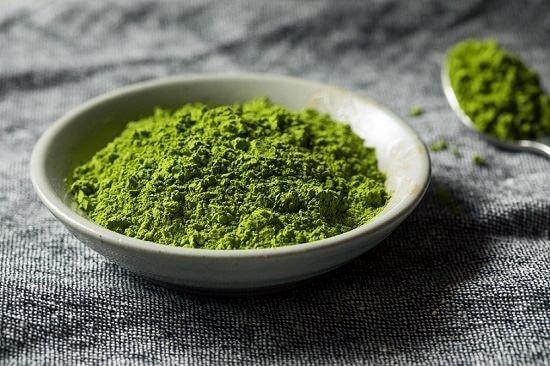 Try this antioxidant-rich face mask recipe to detox your skin!
Supplies
4 Tbsps Bentonite Clay
4 Teaspoons Matcha Powder
8 Drops Chamomile Essential Oil
4 Teaspoons Hibiscus Powder
Water (3-4 Tbsps)
A Bowl
Directions
Mix 4 tablespoons of bentonite clay, 4 teaspoons of matcha powder, 4 teaspoons of hibiscus powder along with 8 drops of chamomile essential oil and water into a mixing bowl and blend them well.
Now, apply it evenly on your face with multiple layers. Keep it for 15-20 minutes, then remove the mask with the help of warm water followed by a moisturizer as usual.
4. Bentonite Clay & Charcoal Face Mask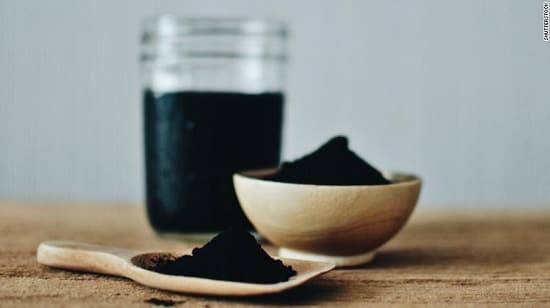 As this recipe has activated charcoal, it unclogs the skin pores and exfoliates your face dead skin cells as well.
Supplies
2 Tsp Bentonite Clay
2 Tsp Activated Charcoal Powder
4 Tsp Water
1 Tsp Honey
2 Drops of Melaleuca Essential Oil
A Bowl
A Small Wooden Turner (Spatula)
Directions
Add two tsp of bentonite clay, two drops of rose oil, four tsp of water with two tsp of activated charcoal, and one tsp of honey into a bowl and mixes them by using a small wooden turner.
Now, apply this paste liberally on your face and let it sit for 15-20 minutes, then do face wash followed by a skin lotion.
5. Acne-Fighting Bentonite Clay Face Mask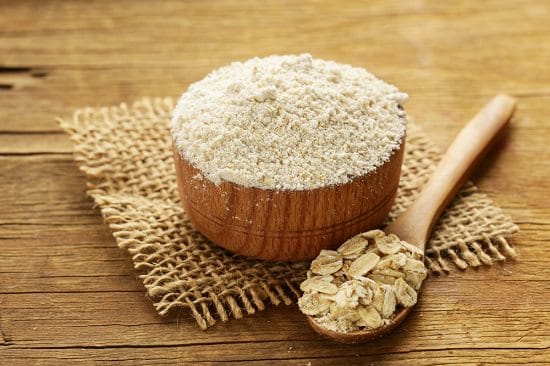 If you've acne, then this recipe is the best option because of the ground oats and tea tree oil ingredients.
Supplies
1 Tbsp of Bentonite Clay
1 Tbsp of Powdered Ground Oats
Water (Enough to Get the Right Consistency)
4 Drops of Tea Tree Essential Oil
A Bowl and a Non-Metal Spoon
Directions
All you need to do is to mix all the above specific ingredients into a bowl and stir them slowly by a non-metal spoon for a few minutes until you get a thick paste.
After that, gently put 1-2 coatings of this mixture on your face for 20-25 minutes.
To remove this face mask, wash your face with the help of lukewarm water.
6. Bentonite Clay With Yogurt Face Mask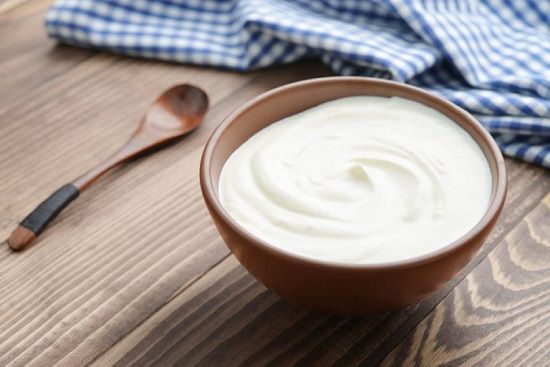 Plain yogurt helps to slow down the aging process and contracts the enlarged skin pores, thanks to its lactic acid property.
Supplies
2 Tablespoons of Bentonite Clay
2 Tablespoons of Plain Yogurt
A Bowl
One Wooden Spoon
Face Mask Brush
Directions
Combine the above ingredients into a ceramic bowl and fuse them well for a sufficient period of time.
Apply this paste on your face and let it dry for 15-20 minutes, then wash everything off.
7. Basic Bentonite Clay Face Mask Recipe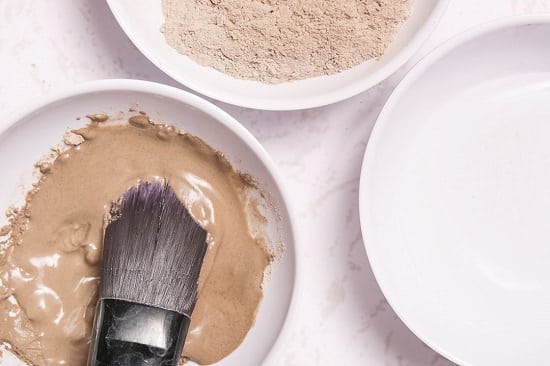 It's one of the basic face mask recipes that contain the skin-cleansing benefits.
Supplies
2 Tablespoons Bentonite Clay
2 Tablespoons of Water
One Bowl
One Small Plastic Spatula
Directions
Mix all the listed items into a small bowl and combine it well with a plastic spatula. But make sure the mixture should not be runny.
Put it on your face and keep it for 20-25 minutes, then clean it entirely with lots of water.
Tips:
Wash your face before using the below face mask recipes.
Use this application 3 to 4 times a week to fully utilize its benefits.
Always use ceramic or glass bowls while applying a face mask.
By using the above Bentonite Clay Face Mask Recipes, you'll get a flawless, acne-free, and glowing skin. Try it and let us know your experiences by commenting below!