Check out the zestiest and most delicious Homemade Ketchup Recipes on the internet, free from preservatives and additives!
1. Homemade Ketchup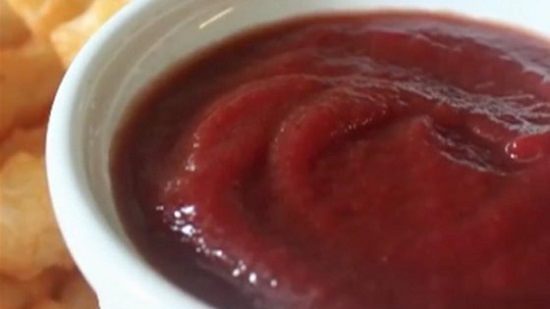 Albeit complex, this no-fail ketchup recipe comes at par with bottled brands in terms of taste and texture and the best–It's homemade. Find the recipe at All Recipes.
2. Seriously Good Homemade Ketchup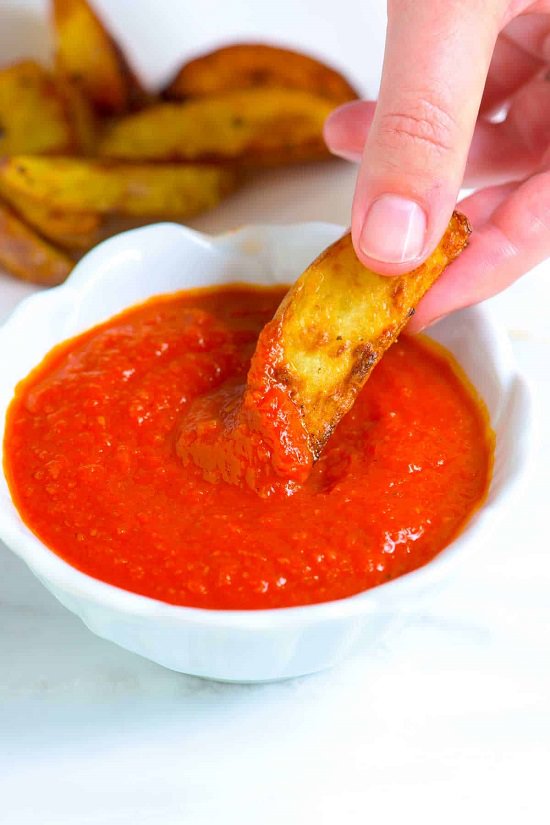 Sweet and spicy in equal proportions, this piquant and silky ketchup forms the perfect base for slathering up spaghetti. We found the recipe at Inspired Taste.
3. Healthier Low Carb Homemade Tomato Ketchup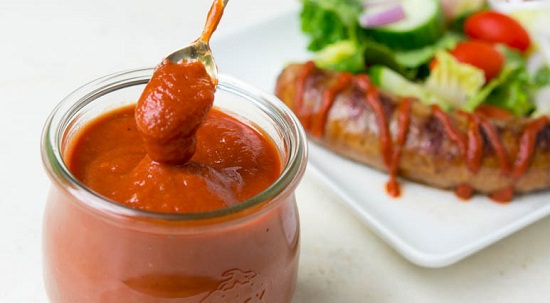 This luscious, sugar-free ketchup is a flavorful accompaniment for bland, low-calorie snacks. Go to Sugar-Free Mom for the instructions.
4. Homemade Onion Ketchup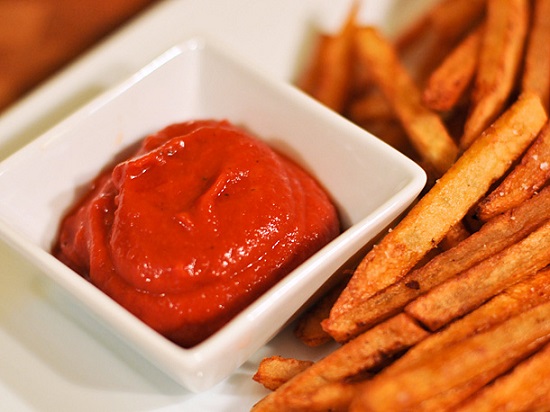 Because this preservative-free ketchup has more zest and freshness than bottled versions, it definitely deserves a try. Get the recipe at Serious Eats.
5. Tabasco Sauce Ketchup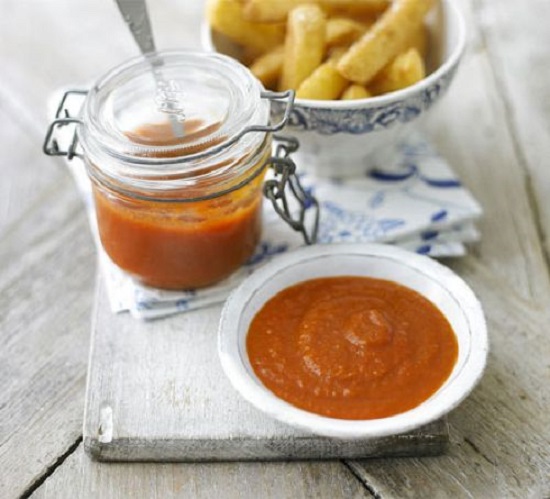 Utilize your excess tomato harvest to make the best flavorful homemade ketchup by adding tomatoes, onions, celery, and a lot of spices. Get the tutorial on BBC good food.
6. Quick Homemade Ketchup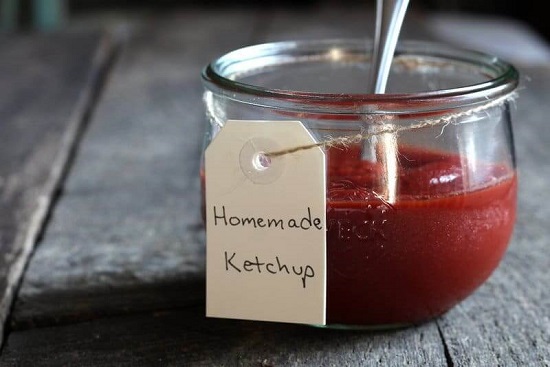 With maple syrup for sweetness, apple cider vinegar for health and tomatoes for tanginess, this is the perfect way to satiate your ketchup-addict kid. Head over to Mommypotamus for more.
7. Homemade Ketchup in Minutes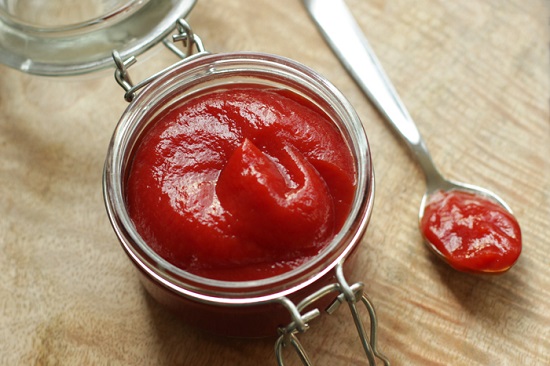 The mildly sweet and tart flavors of this ketchup coupled with its vitamin-enriched components make it a staple with every meal. Go to The Petite Cook to learn more.
8. Dry Mustard Ketchup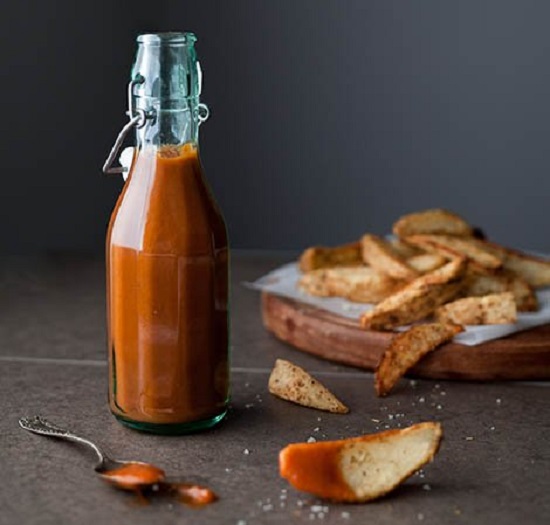 This versatile ketchup recipe helps you cut down the sodium and sugar level without ruining the taste. Get more details at Vitamix.
9. 5-Ingredient Homemade Ketchup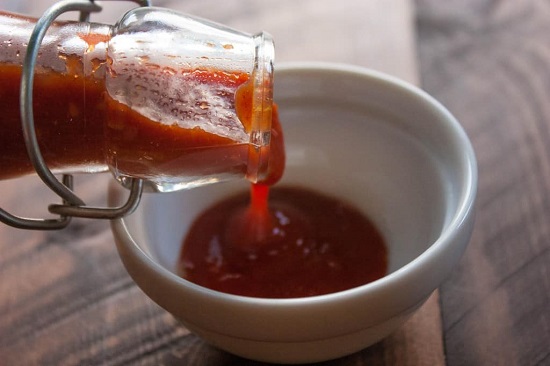 This five-ingredient ketchup is really easy to make. Get the recipe here.
10. Homemade Ketchup from Fresh Tomatoes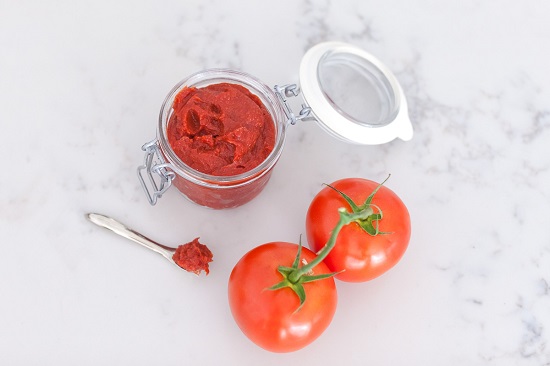 This basic, two-ingredient ketchup with minimal spices and seasoning is for those who like to savor the flavor of tomatoes without any distractions. Head over to Happy Money Saver for more.
11. 2-Minute Healthy Ketchup
Making homemade ketchup was never difficult; you just don't try. This blogger's recipe is helpful.
12. Honey Cinnamon Ketchup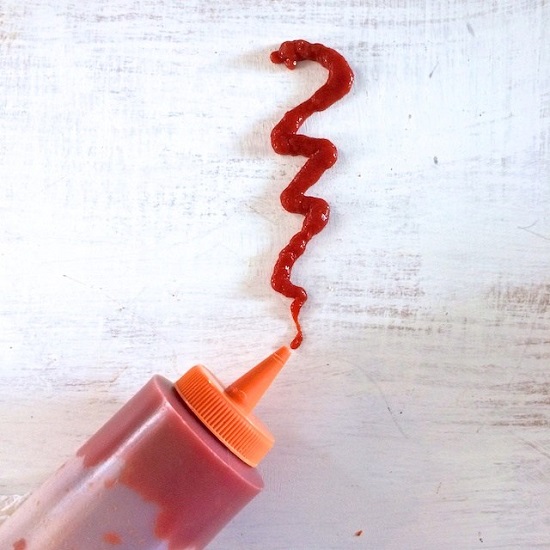 This deliciously sweet gourmet ketchup recipe containing honey and cinnamon packs a flavorful punch, making it a staple at parties. Find more at the Teaspoon of spice.
13. Red Wine Vinegar Ketchup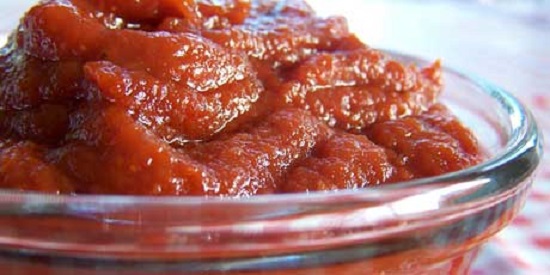 Take a break from processed, sugar-loaded stuff and make this healthy, additive-free version at home. We found this at Food Network.
14. Homemade Heinz-Style Ketchup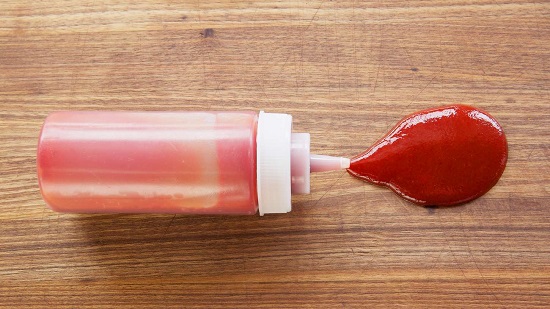 If you want a more healthy variety of Heinz, with the same, if not better, flavor profile, consider this clever cheat trick by Chef Steps.
15. Easy Homemade Ketchup in the Slow Cooker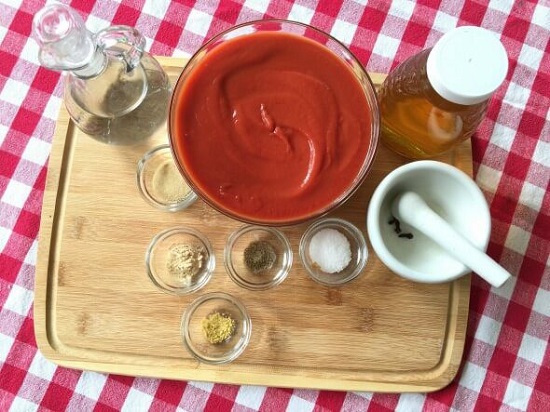 This kid-friendly ketchup without sugar, sodium or gluten is a nice option for sensitive tummies and weight-watchers alike.
16. Grandma's Homemade Ketchup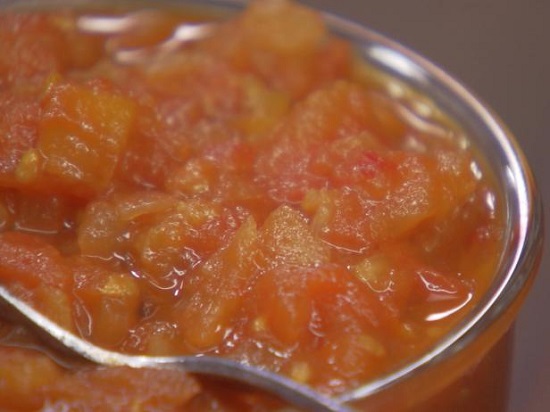 For flavorful ketchup that satiates picky eaters and does justice to gourmet holiday dishes, this recipe is the answer. For more information, visit Cooking Channel TV.
17. Spicy Ketchup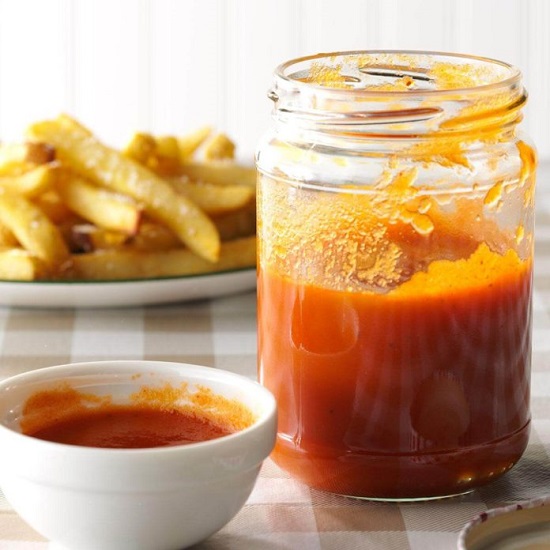 Combining the pungent flavors of celery, onion, and garlic, this spicy ketchup is an easy way to add flavor to the pasta. Get more details at Taste of Home.
18. Homemade Sugar-Free Ketchup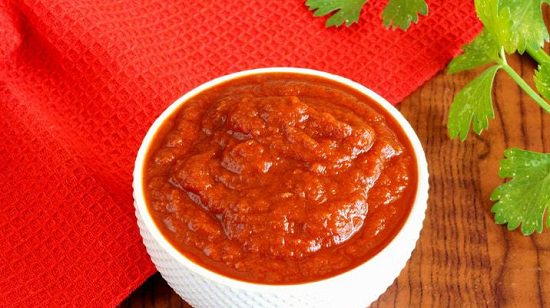 This keto-friendly ketchup recipe with lots of onions, tomatoes and spice seasonings ensures you don't have to quit your favorite comfort foods for the sake of health. The recipe is here.
19. Healthy, Organic, Homemade Ketchup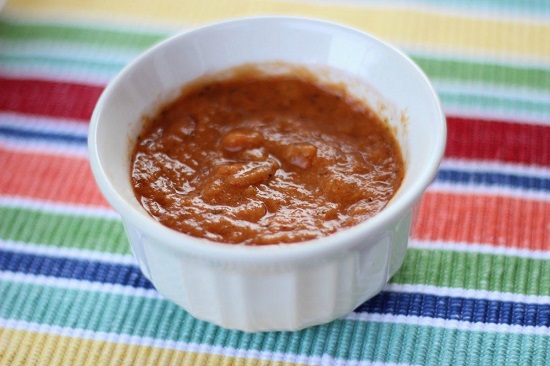 If you want an easy-to-make, organic ketchup recipe with no sugar or preservatives, this one with its fire-roasted paprika flavors and the goodness of apple cider vinegar is a good option. Learn more at One Green Planet.
20. Homemade Ginger Ketchup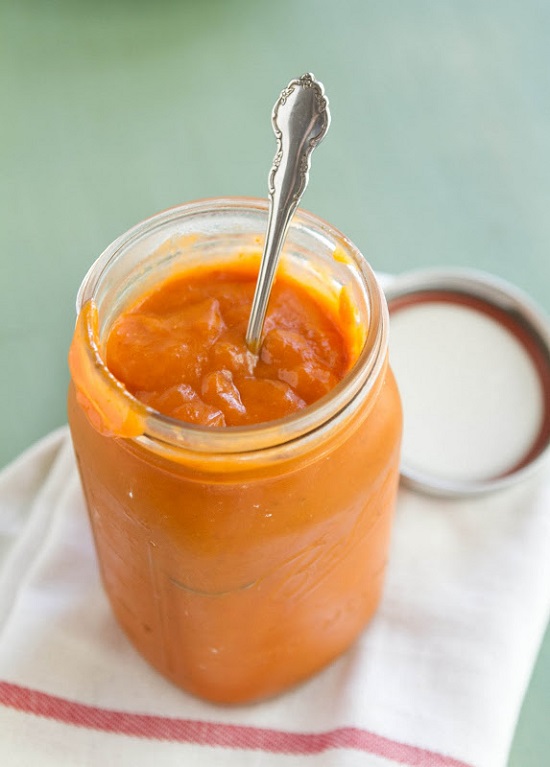 Full of fresh flavors of basil, garlic, and ginger, this spicy ketchup is actually a great decongestant to clear up sinuses. The recipe is here.
21. Paleo Ketchup Recipe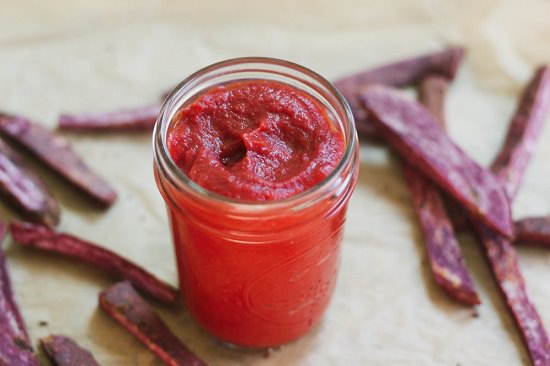 Whether you're looking for sugar substitutes to add to your ketchup or create keto versions, this recipe is the ultimate food for thought. Find it here.
22. Homemade Fermented Ketchup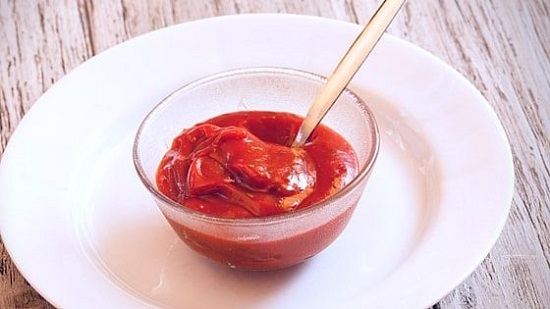 This scrumptious ketchup is a great, no-fail way to introduce your kids to the goodness of fermented foods. Find the recipe at The Frugal Chicken.
23. Homemade Ketchup with Hidden Vegetables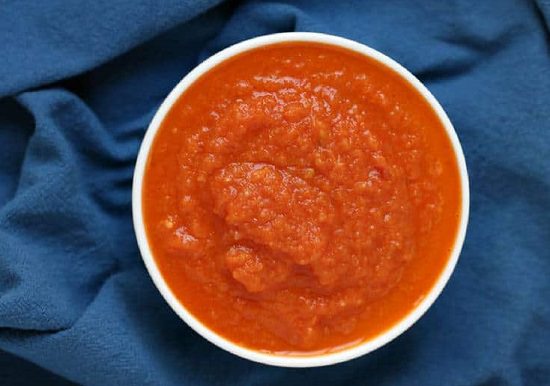 With hidden vegetables and no hint of either additives or sugar, this one is the healthiest version of all the best homemade ketchup recipes you see in this list.
24. Homemade Ketchup With Carrot (Deceptively Delicious)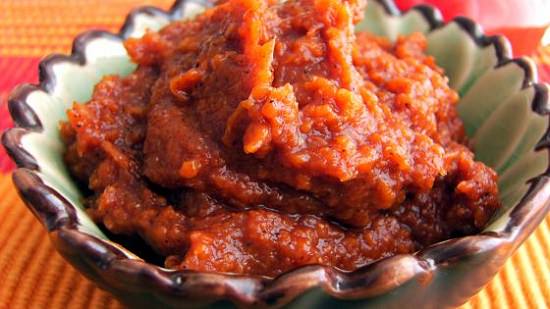 In this recipe, the gentle sweetness of carrots blends seamlessly with the tanginess of tomatoes, negating the need for enhanced sugar use and increasing the health quotient as well. Read the recipe at the Genius Kitchen.
25. Instant Pot Ketchup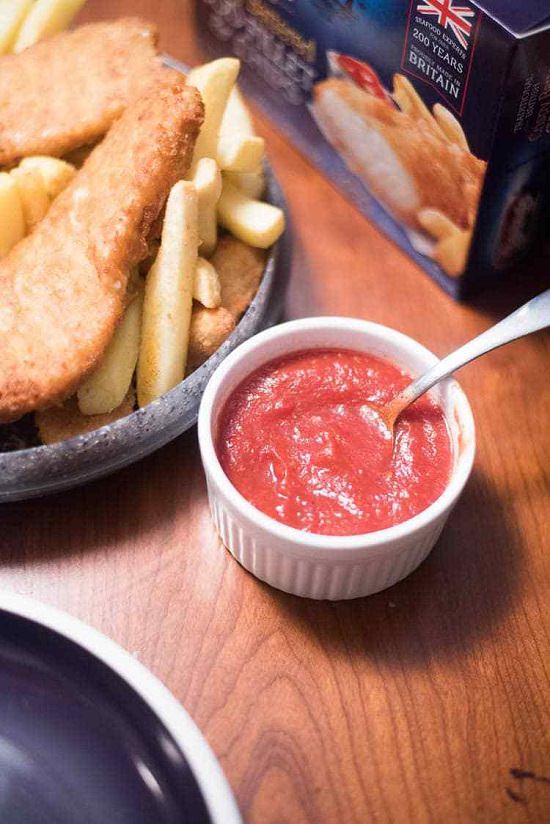 This quick ketchup recipe coupled with the mild, piquant taste makes it a great dip for snacks. Learn more here.
26. Whiskey BBQ Ketchup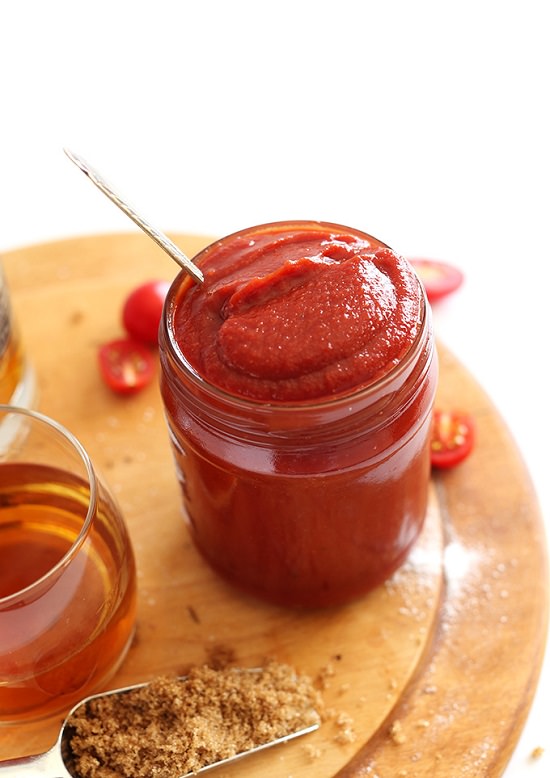 The smoky and mildly tart flavors of this BBQ ketchup makes it a great accompaniment for holiday recipes. Get the recipe at Minimalist Baker.
27. Low Fodmap Ketchup DIY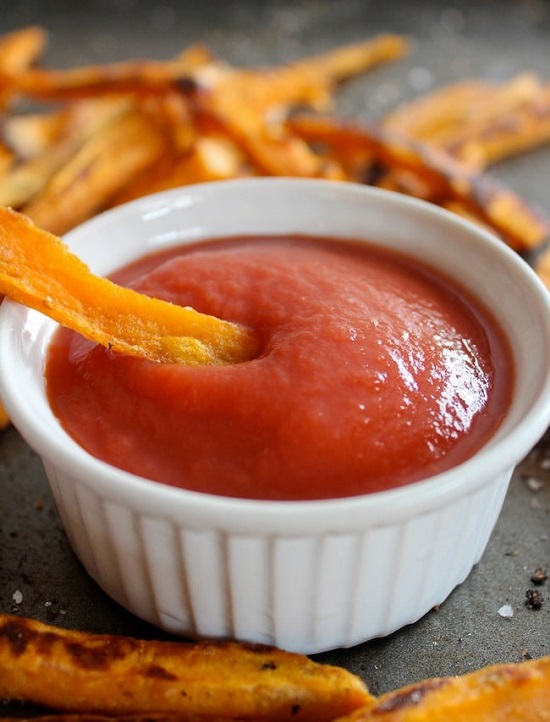 This low-calorie, Paleo ketchup recipe with its perfect combination of cumin and allspice is a wise choice for sensitive tummies states the article.
28. Homemade Chunky Ketchup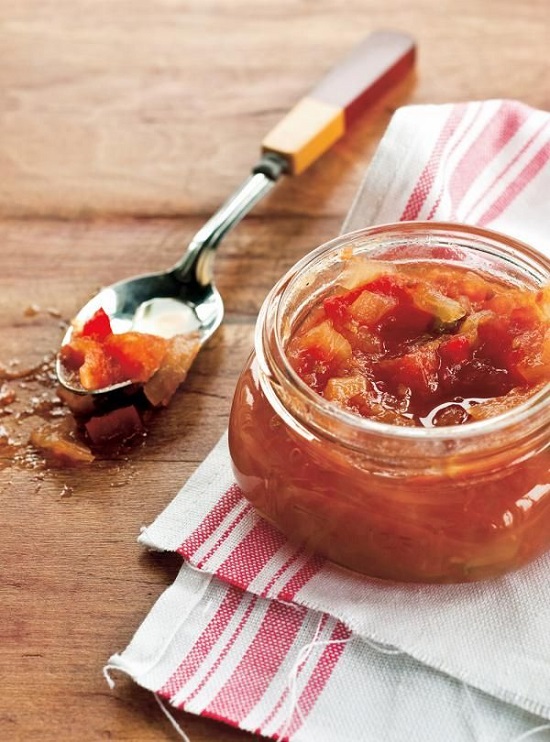 With a pickle-like texture and a sharp tanginess with every bite, this homemade ketchup is almost irresistible. View the recipe at Ricardo Cuisine.
29. Homemade Indian Spice Ketchup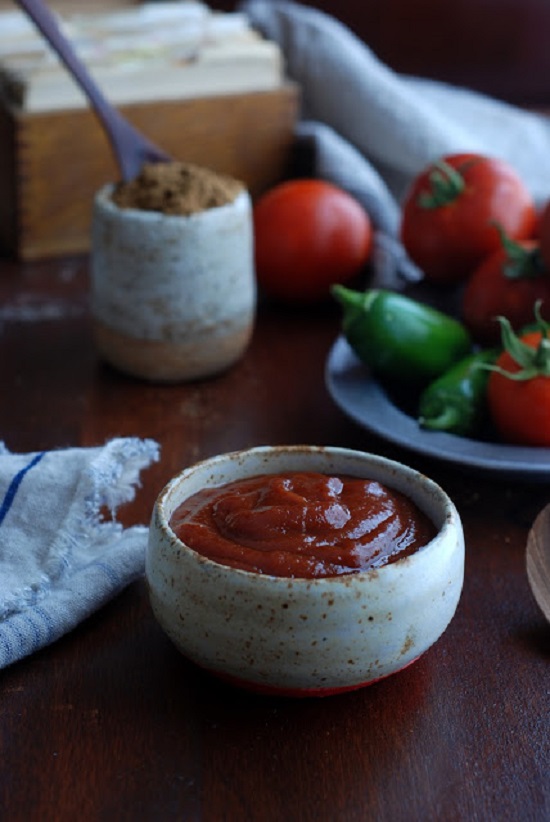 Equal parts sweet and equal parts spicy, this smooth and silky ketchup is a zesty addition to instant pasta and spaghetti and some unique Indian dishes. Find the directions at Simply so Good.
30. Homemade Savory Ketchup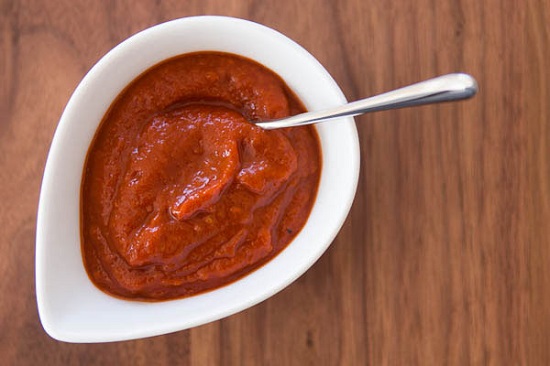 With the savory flavors of caramelized vegetables and roasted peppers, this spicy ketchup leaves your taste buds craving for more.
31. Balsamic Ketchup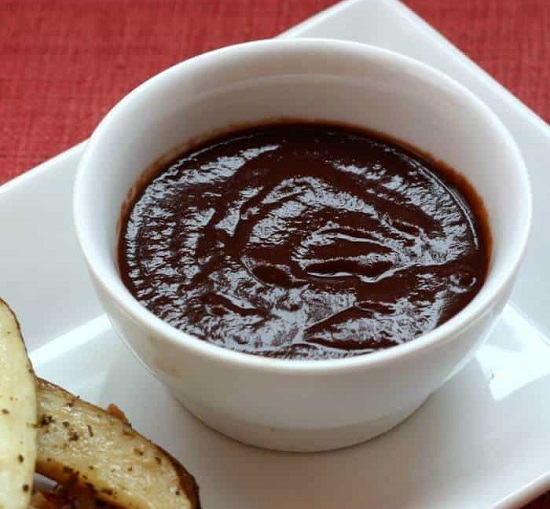 With a mild, garlic flavor that doesn't overpower the taste of your food, this Balsamic ketchup is a great addition to burgers and wraps. Give it a try here.
32. Low Sodium Ketchup
This low-sodium ketchup with roasted tomato flavors and an organic sweetener like honey ensures you stay connected with your fitness goals. We found this on Hacking Salt.
33. Easy Keto Tomato Ketchup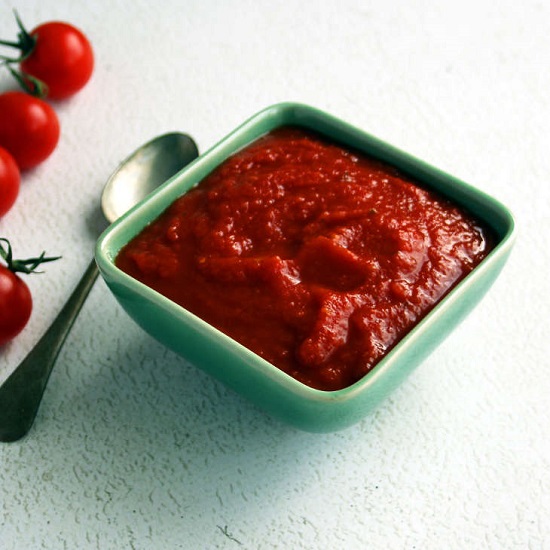 Sugar-free and bursting with flavor, this keto ketchup recipe is an easy way to ensure taste without compromising on health. Get the details here.
34. Spiced Banana Ketchup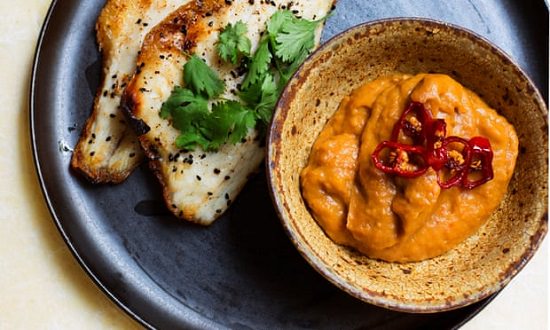 Mildly spiced with ginger and chilly to combat the sweetness of bananas, this organic ketchup recipe is satiating in taste, making it perfect as a tableside condiment. For the instructions, visit The Guardian.
35. Quick Curry Ketchup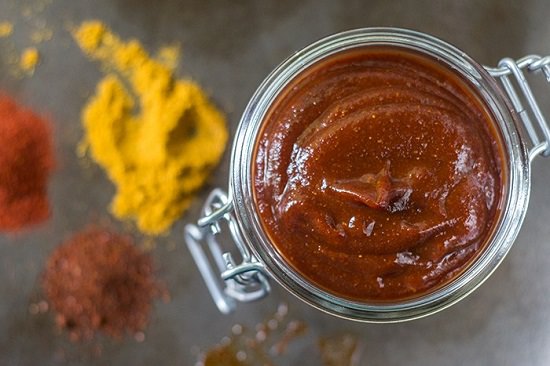 If you like the combination of earthy flavors with a hint of sweetness in your ketchup, this recipe here is your answer.
36. Mushroom Ketchup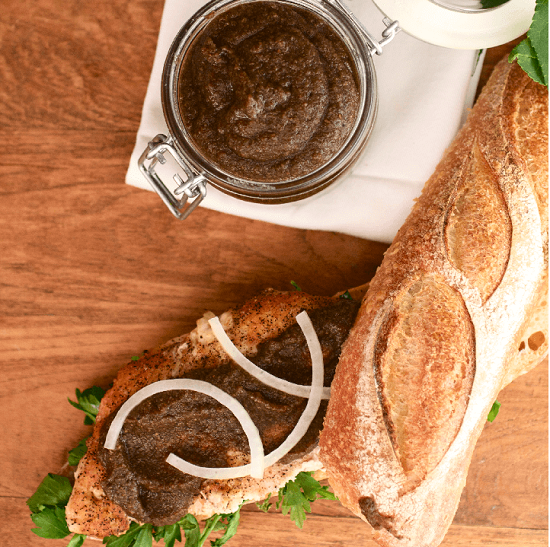 With a complex flavor profile contributed by mushrooms, vinegar, and wine, this one of the best homemade ketchup recipes is great for masking the blandness of salad greens in healthy wraps. Get the recipe at Urban Foodie.
37. Spicy Jalapeno Ketchup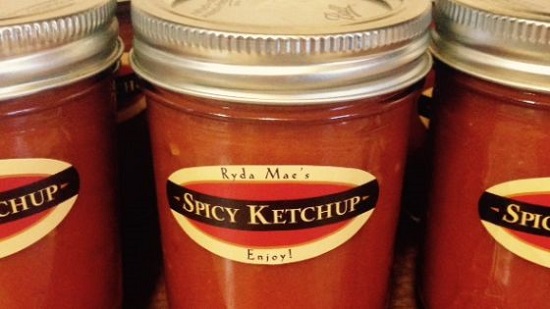 Full of smoky flavors of roasted jalapenos, tomatoes, peppers and garlic, this delicious ketchup is a nice dip for teatime snacks. Learn more here.
38. Cranberry Ketchup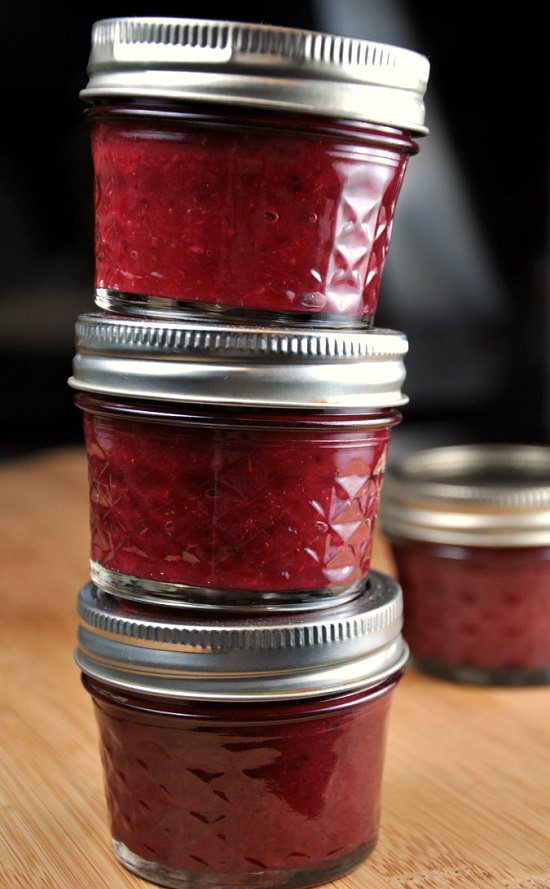 Make your ketchup healthier with an extra dash of cranberries to enhance color and offset the tear-inducing heat from the spices. Find the recipe at All Four Burners.
39. Blueberry Ketchup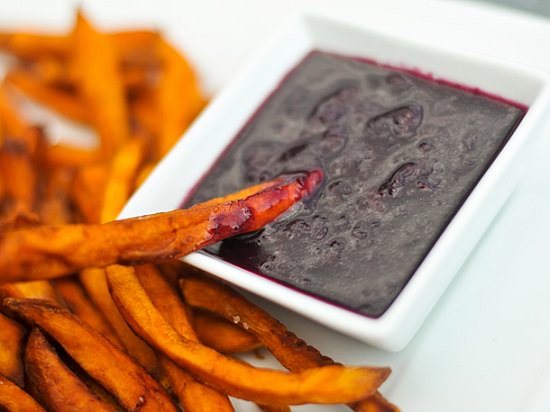 The sweet tanginess of tomatoes coupled with the fruity flavors and jelly-like texture of this blueberry ketchup makes it a versatile dip with endless possibilities. Visit Serious Eats for the recipe.
40. German Curry Ketchup for Currywurst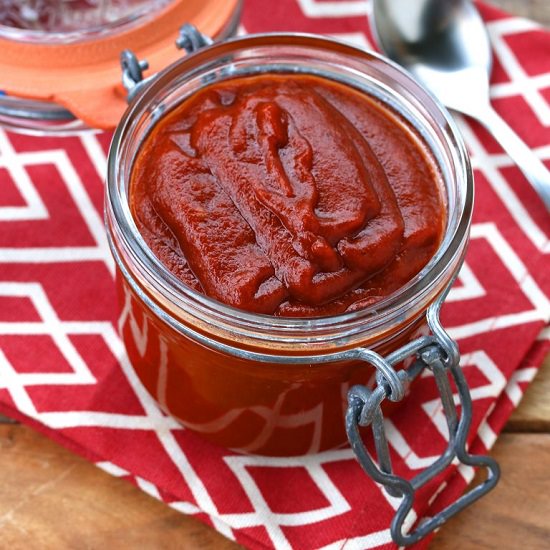 Including some curry powder and Worcestershire sauce to your basic ketchup recipe gives it that irresistible, just-off-the-grill taste. We found the recipe at Daring Gourmet.