Instead of visiting salons to remove permanent or semi-permanent hair coloring, try dawn dish soap to remove hair dye at home without spending much money.
What Is Dawn Dish Soap?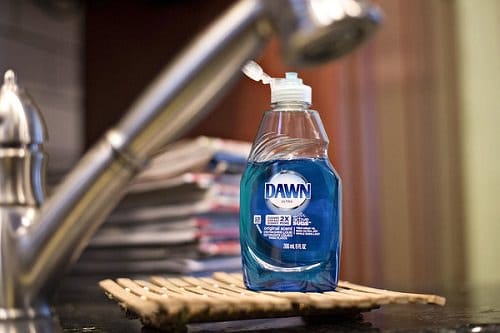 Dawn dish soap is an on-the-go dishwashing solution, launched by Procter & Gamble. Other than getting rid of grease and grime of the dishes, dawn has different uses as well. To know, how to remove hair dye with dawn dish soap read this article till the end.
Dawn Dish Soap to Remove Hair Dye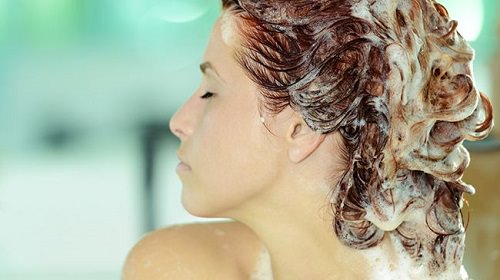 Dawn dish soap can't remove your hair dye but fade out its appearance up to some extent. According to an authoritative source, it can lighten your dyed and chemically treated strands. Dawn dish soap is useful because it works like a mild bleach, converting your darker shades into lighter tones. Below is the detailed DIY to lighten your hair color using dawn dish soap.
Supplies
5-6 Drops of Dawn Dish Soap
Quarter-sized Amount of Shampoo
Mixing Bowl
Directions
Pour 5-6 drops of dawn dish soap with a quarter-sized amount of shampoo and mix them well.
First, wet your hair, then apply this mixture all over your strands.
Make sure to lather it for at least a couple of minutes.
Once it's done, wash your hair thoroughly with lots of water.
Repeat this method for 2-3 days to notice the desired results.
Notes:
Don't use the above hack more than once in a day, as dawn is hard enough to make your strands and scalp dry.
After trying the above remedy, massage your hair and scalp with a sufficient amount of jojoba/coconut/olive oil, as dawn is a harsh product.
Don't let the mix get into your eyes. If it happens accidentally, then rinse with lots of tap water and call your doctor for further assistance.
Other Uses of Dawn Dish Soap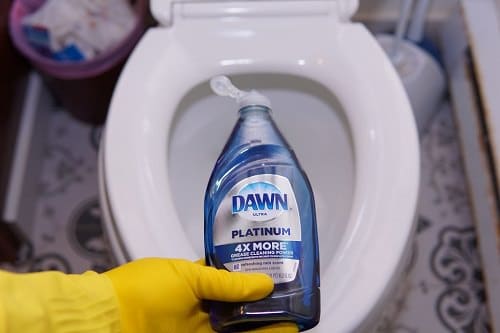 Below are some uses of dawn dish soap that makes your daily activities a lot easier.
1. Excellent for Greasy Hair – Dawn dish soap is the perfect way to clean your greasy hair when your shampoo fails to do so. Take a small amount of dawn and apply it all over your hair. Then, wash as usual.
2. Unclogs the Toilet – It sounds absurd, but dawn can unclog your toilet. Just squirt around 4-5 tbsp of dawn dish soap into the bowl. Leave it for 5-10 minutes, then flush out with hot water.
3. Multipurpose Cleaner – Besides shining the dirty dishes, dawn dish soap is an excellent multipurpose cleaner. It can be used to clean ceramic tile, window glass, and no-wax/linoleum floors.
Dawn dish soap can only fade out the appearance of your dyed hair up to 1-2 shades. Besides, if you are looking for an all-natural way to remove your permanent hair dye, then check out this article to learn more.