Beard balm is used to get smoother, shinier, and softer facial hair. But, does beard balm help beard grow? Check out this article to clear your doubts!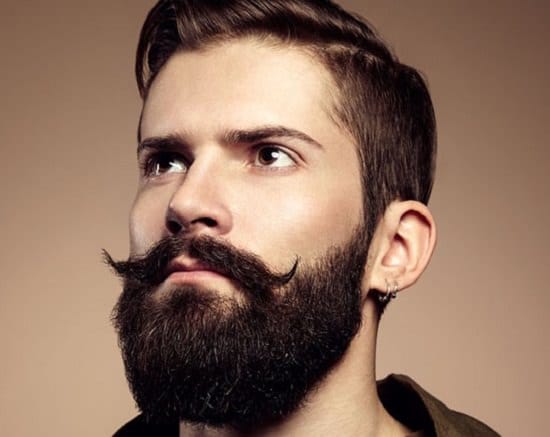 Does Beard Balm Help Beard Grow?
Beard balm is not useful to grow a beard. However, it can surely give you fuller and healthier facial hair. Furthermore, the beard balm is a natural moisturizer and an excellent dandruff removal product as well.
Beard Balm Recipe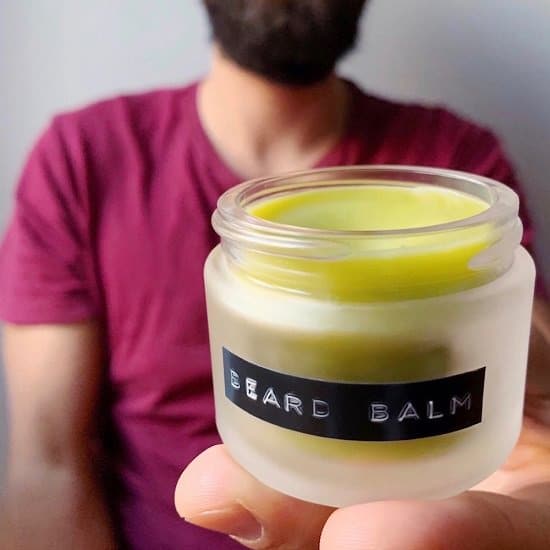 Add the below recipes in your daily beard care regime to reap the astounding benefits of the various ingredients.
1. DIY Homemade Beard Balm Recipe
Enriched with the goodness of essential oils, beeswax, shea butter, and other vegetable oils, this beard balm is a perfect product to pamper your facial hair!
Supplies
1/2 Tablespoon of Organic Beeswax
1 Tablespoon of Shea Butter
2 Teaspoons of Argan Oil
2 Teaspoons of Jojoba Oil
4 Drops of Lime Essential Oil
2 Drops of Pine Essential Oil
2 Teaspoons of Cold-Pressed Coconut Oil
Cooking Pot
2 Oz Tin
Heat Proof Bowl
Directions
Add 1/2 tablespoon of organic beeswax and one tablespoon of shea butter into a bowl.
Then, place the bowl in a cooking pot, filled with hot water, and leave it for 8-10 minutes to create a double boiler to melt them properly.
Now, empty the melted mix in a bowl and add four drops of lime essential oil, two drops of pine essential oil, along with two teaspoons of each argan and jojoba oil and stir them well.
Once it's done, pour the resultant liquid into a tin can and let it harden.
2. DIY Best Beard Balm Recipe
This recipe not only offers you smoother and shinier beard but also prevents dandruff as well!
Supplies
1 Tablespoon of Beeswax
2 Tablespoons of Shea Butter
1 Tablespoon of Jojoba Oil
5 Drops of Lavender Essential Oil
1 Tablespoon of Arrowroot Powder
Oven-Proof Container
Small Spatula
3 Oz Tin Can
Directions
Put one tablespoon of beeswax, and two tablespoons of shea butter into an oven-proof container and heat it into the microwave on medium heat for 45-60 seconds.
Then, pour one tablespoon of jojoba oil, five drops of lavender essential oil, and one tablespoon of arrowroot powder into the melted mixture and stir them well using a spatula.
Once you're done, empty the liquid into a tin can and let it cool.
Now, your all-natural beard balm is ready for use. Keep reading to know the application process.
3. DIY Standard Beard Balm Recipe
If you are a new DIYer, then this recipe is perfect for you, as it's easy and quick to make.
Supplies
1 Tablespoon of Beeswax Pellets
1 Tablespoon of Mango Butter
3 Teaspoons of Sweet Almond Oil
Stainless Steel Bowl
Cooking Pot
2 Oz Tin Can
Directions
Add one tablespoon of each beeswax pellets and mango butter in a double boiler for 8-10 minutes.
Then, pour the melted mix along with three teaspoons of sweet almond oil into a separate bowl and fuse them well.
After that, empty the liquified solution into a tin can and leave it to solidify the liquid.
Now, you can apply the homemade beard balm, as described below.
How to Apply
Take a dollop of the beard balm onto the palm and rub to melt it properly.
Now, massage it onto your beard, starting from the hair roots working towards the ends.
Notes:
The shelf life of the above beard balm recipes is 30-45 days.
Put the above beard balms into the refrigerator for 1 hour or so, to harden them quickly.
The above homemade recipes not only nourishes your facial hair but also helps you to maintain the beard style as well. Let us know your queries and suggestions by commenting below.