These DIY Homemade Vapor Rub Recipes are completely natural and effective against the common cold, sore throat, chest congestion, and mild flu-like symptoms!
1. Homemade Natural Vapor Rub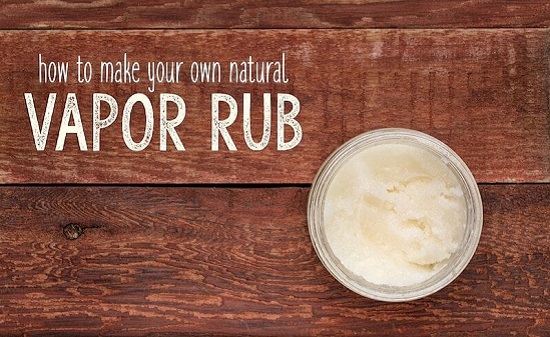 This soothing, chemical-free vapor rub has peppermint and eucalyptus oils for a cold free winter. Here is the homemade recipe!
Also Read: 24 Vicks VapoRub Uses
2. DIY Vapor Rub For Colds (And Sore Muscles)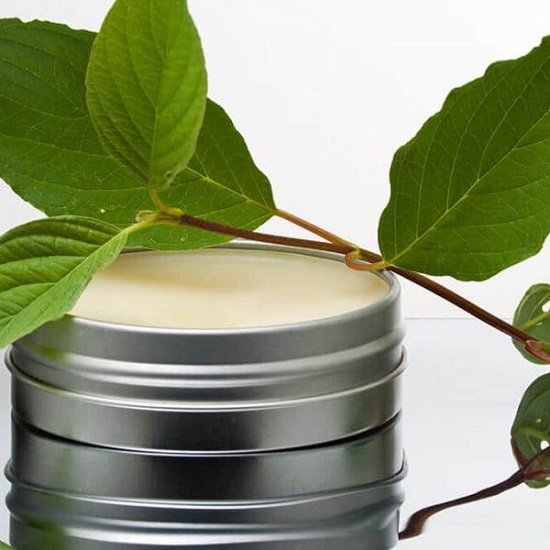 Just like those branded vapor rubs, this herbal formula too has ingredients like camphor and eucalyptus but comes without nasty petroleum additives. Check out this DIY.
3. DIY Vapor Rub Recipe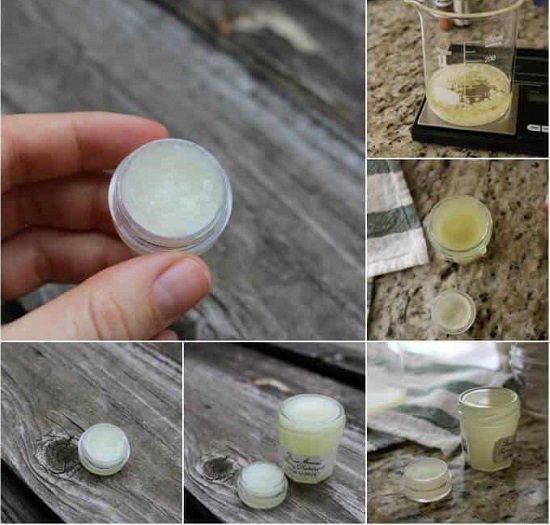 Just one intake of the exhilarating aroma of this organic vapor rub is bound to open up your sinuses. Here is detailed DIY.
Also Read: Awesome Coconut Oil Hacks that can Make You Beautiful
4. Homemade Vapor Rub With Essential Oils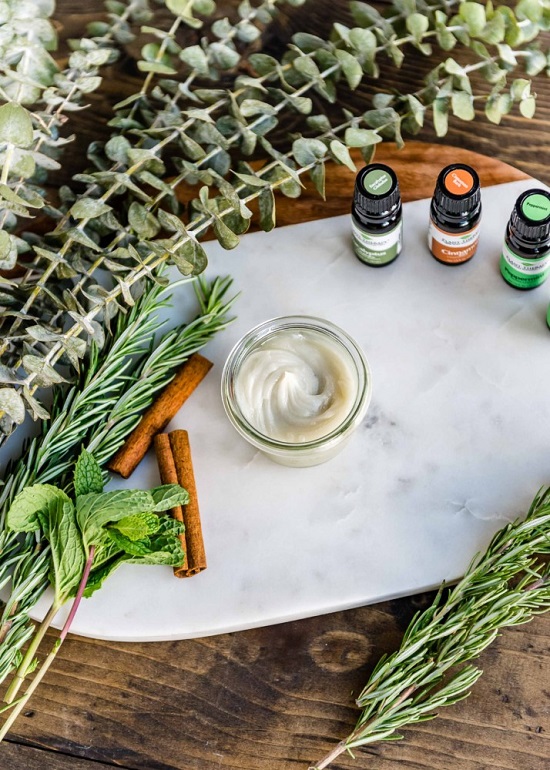 This wonderfully non-greasy mix of rosemary, peppermint, eucalyptus, and cinnamon soothes inflamed skin and promotes healing, removes congestion and helps you breathe better. The detailed tutorial is here.
5. Homemade Vicks Vapor Rub With Only 5 Ingredients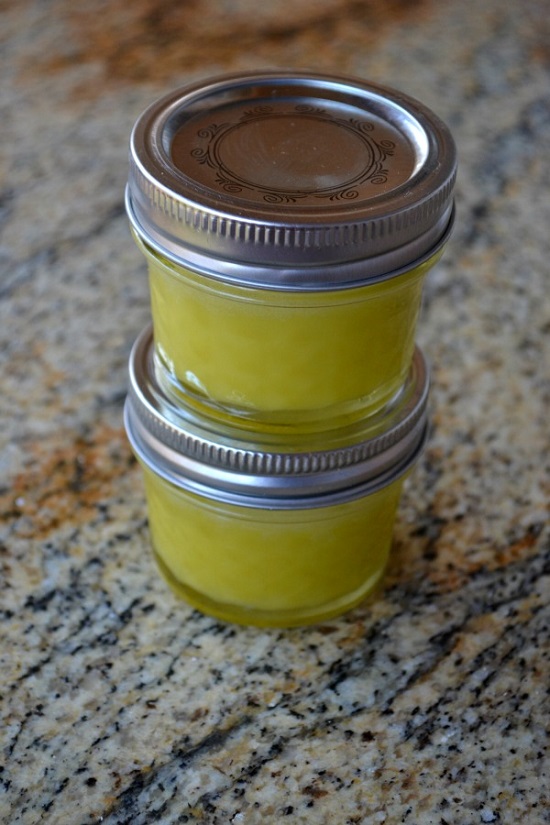 Easy to store due to its thick carrier base and easy to glide on the skin, this five-ingredient homemade vapor rub recipe is perfect for treating sore throat and cough. We found this here.
6. Quick Homemade Rosemary Vapor Rub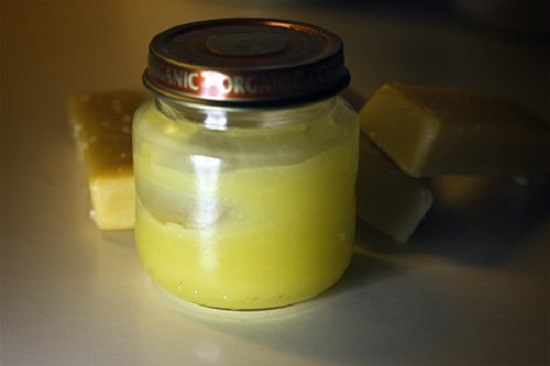 A gentler version of menthol-laden salves, this particular vapor rub recipe brags of equally potent ingredients like peppermint, rosemary, and eucalyptus. Here is the recipe.
7. Homemade Vapor Rub for the Flu Season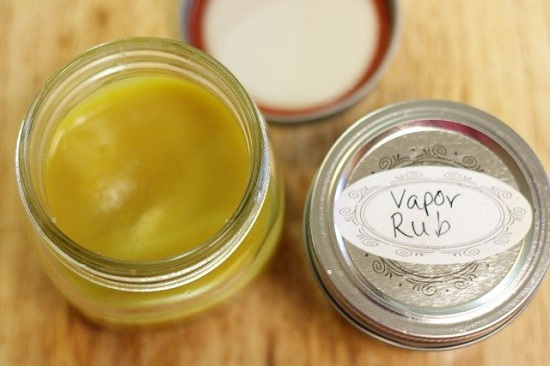 This smooth cold salve has the right blend of oils and shea butter to treat your stuffy nose. Know all the steps here.
8. Homemade Vapor Rub Shower Cubes: Allergy Relief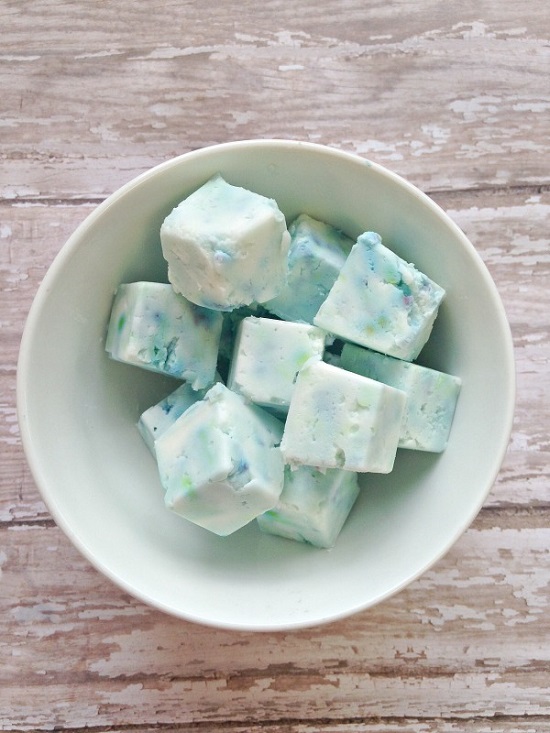 DIY vapor shower cubes are easy to make and provide instant relief from seasonal allergies. Get more details here.
9. Coconut Oil Chest Vapor Rub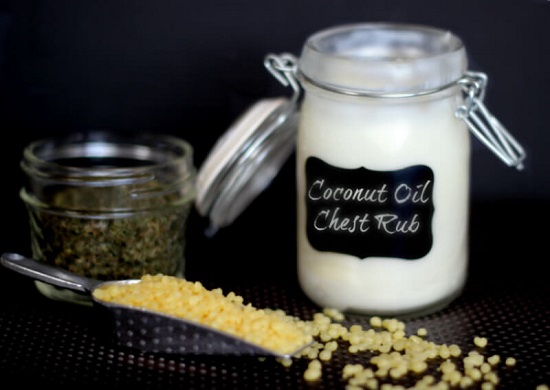 As a potent anti-inflammatory and warming oil, coconut oil is the perfect addition to any homemade salve. Here is all you need to know!
10. Homemade Vapor Rub to Relieve Congestion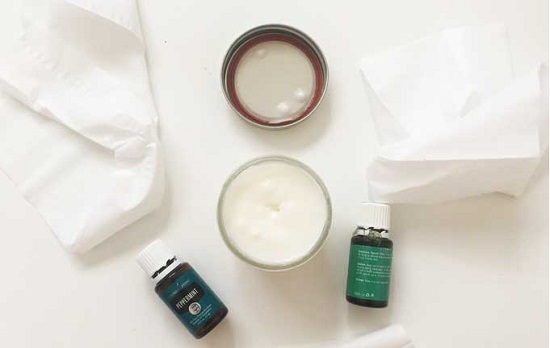 This three-ingredient rub is one of the easiest DIY vapor rub recipes you can make. The directions are here.
11. Homemade Organic Vapor Rub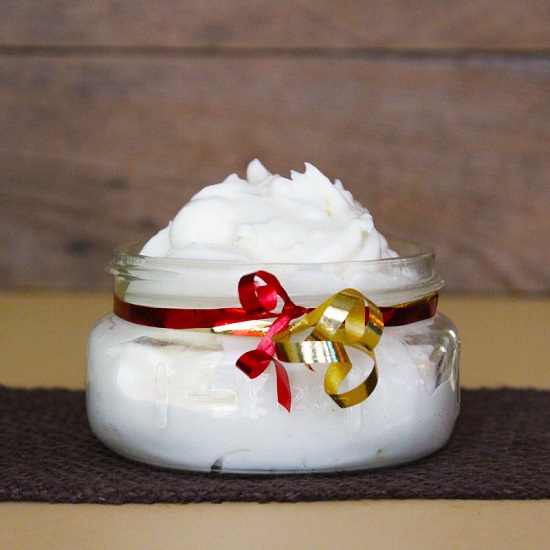 Not only will it clear up sinus infection in no time but it also acts as an effective moisturizer for the body, because of the ingredients like shea butter, almond oil, and coconut oil. Here is the detailed tutorial!
12. All-Natural Peppermint Lavender Homemade Vapor Rub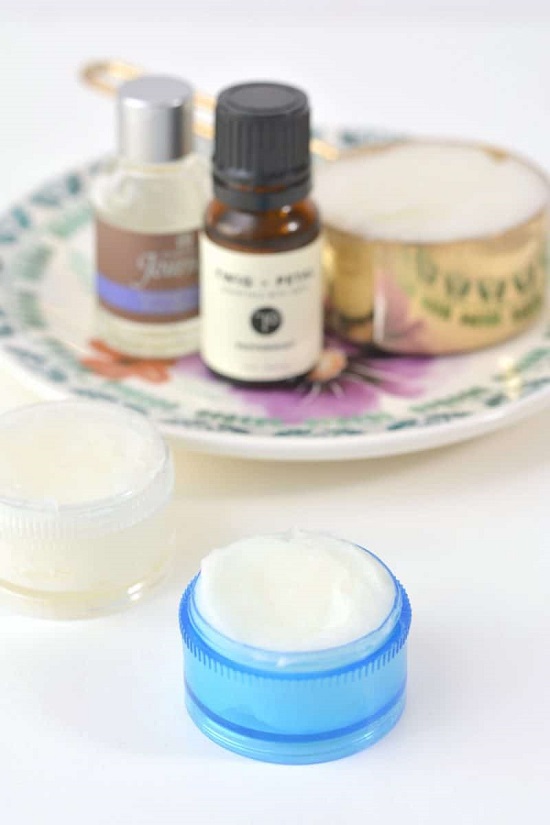 Combining almond oil, shea butter and beeswax with the anti-inflammatory properties of eucalyptus oil. This homemade vapor rub doubles as a luxurious skin cream. Know more here!
13. Homemade Vapor Rub Recipe with Natural Ingredients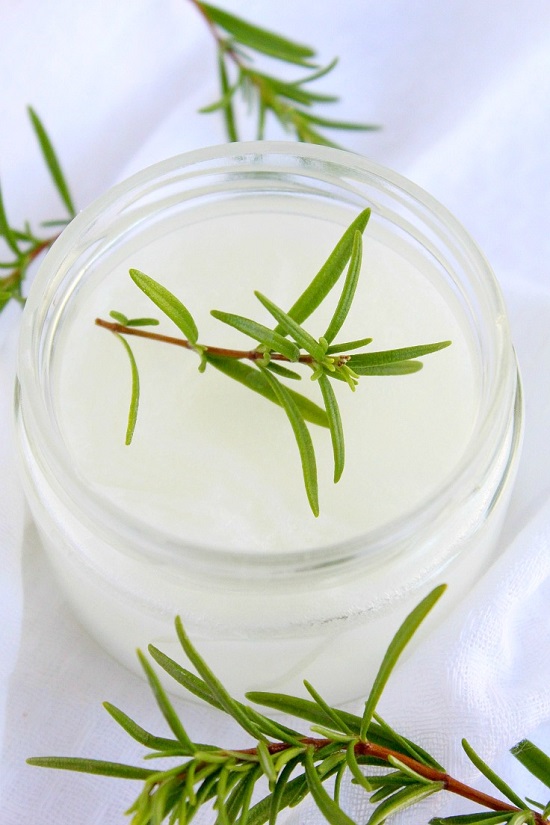 This warmth-inducing, chest congestion reducing rub is your go-to solution when cold days come calling. Step by step tutorial is here.
14. DIY Candelilla Wax Vick's Vapor Rub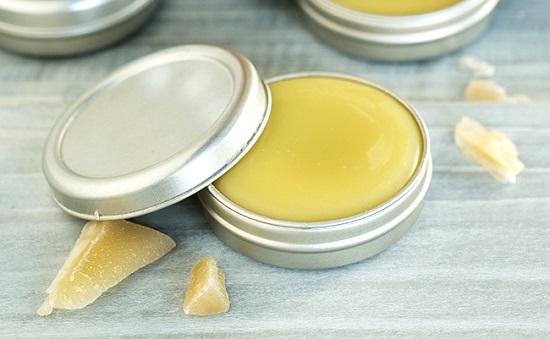 Rely on the goodness of candelilla wax to unclog airways without reeling from harmful after-effects that often come from using chemical options. Check out this DIY.
15. Homemade Herbal Vapor Rub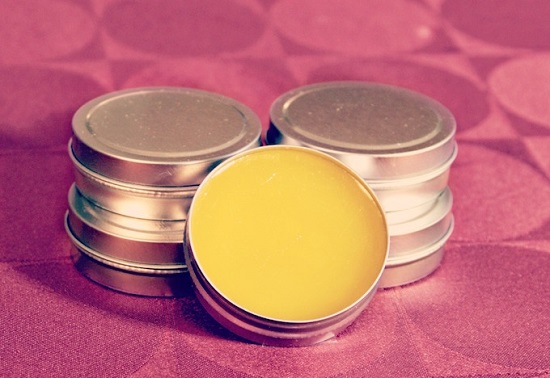 The presence of organic vegetable oils and beeswax makes this herbal salve a child-safe option for kids. Learn all about the recipe here.
16. Homemade Vapor Rub for Youngsters & Adults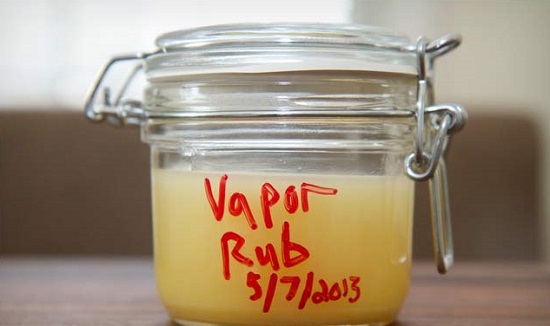 Infused with the energizing scents of eucalyptus, peppermint, and rosemary, this gentle formula gets rid of fogginess and awakens your senses. The procedure is here.
17. Cool Vibes Vapor Rub – A Eucalyptus-Free Child-Safe Vapor Rub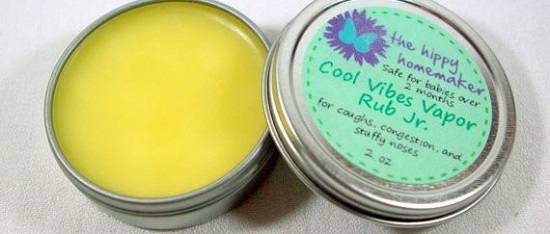 The cooling, anti-inflammatory properties of this olive oil-enriched rub is perfect for getting good sleep with all the looming cold and cough. See the details here.
18. DIY Homemade Baby Vapor Rub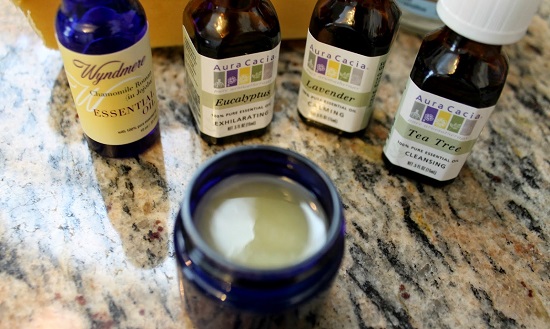 Made with soft, creamy and skin-friendly ingredients like beeswax and tea tree oil, this baby vapor rub is equally effective for adults as well. Click here to know more!
19. Homemade Non-toxic Chest Rub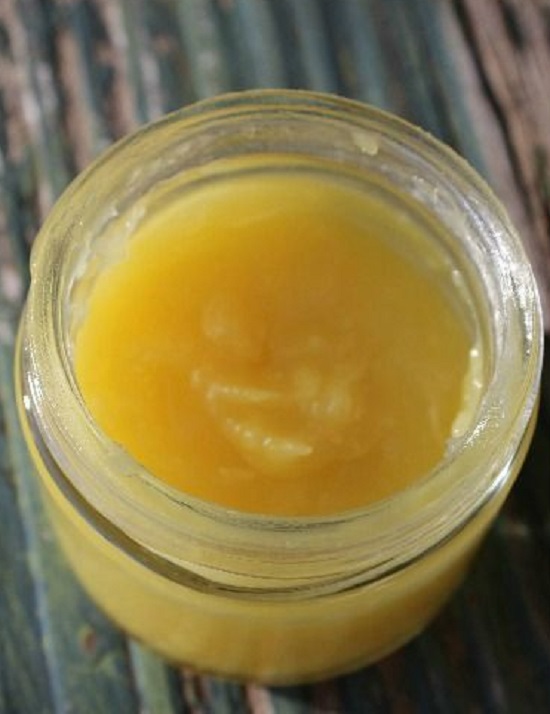 You can never go wrong with this clinically-proven Ayurvedic formula to take care off the never-ending cold, sore throat, and flu. The recipe is available here.
20. Beeswax Vapor Rub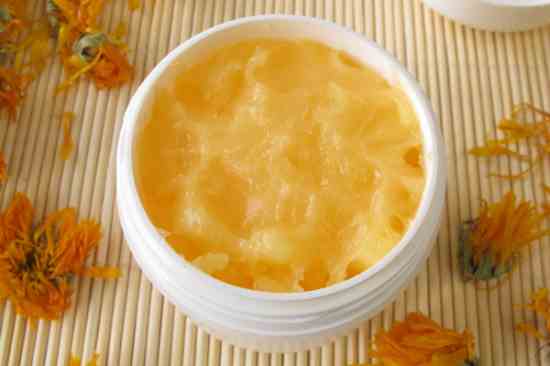 Relieve chest congestion and breathe easy with this eucalyptus-scented beeswax vapor rub. Get the details here.
21. Homemade Menthol Vapor Rub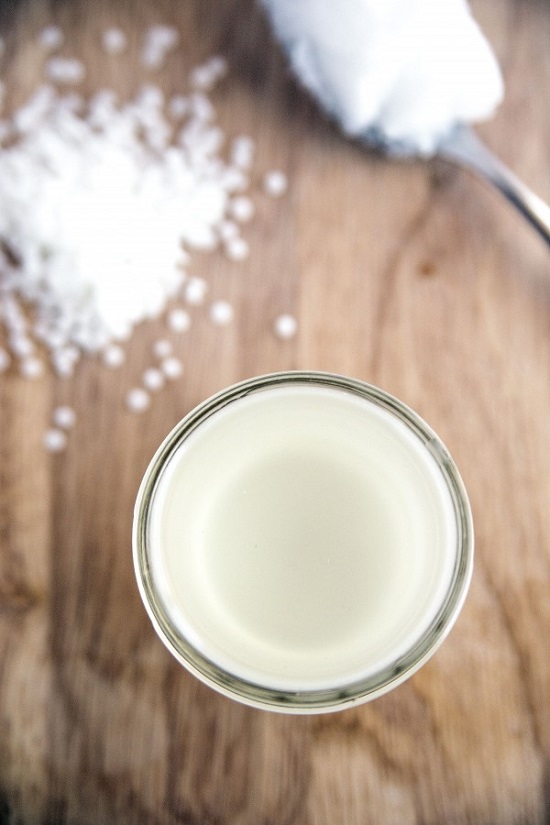 This moisturizing, menthol-rich vapor rub here takes less than an hour to whip up and is perfect for quick relief from cold.
22. DIY Vapor Rub Shower Steamers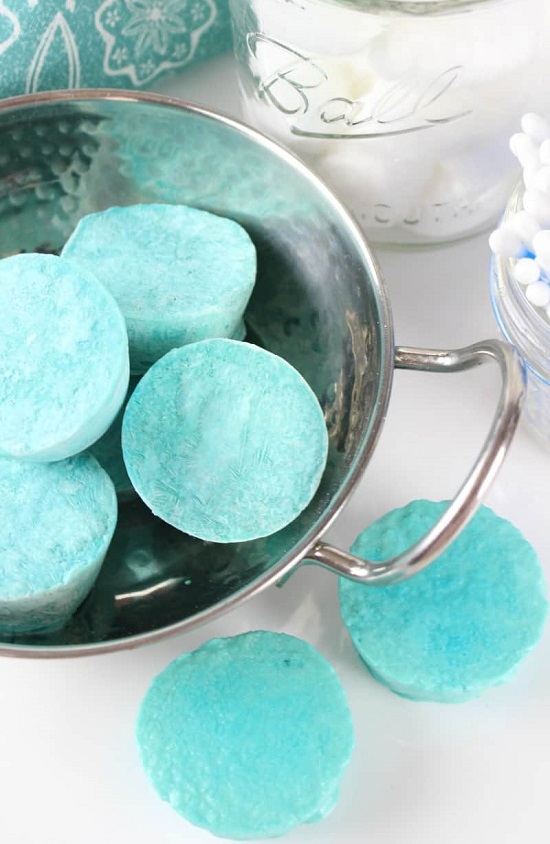 DIY vapor rub shower steamers will have your kids getting voluntarily sick so that they can get to bask in their warmth and comfort.
23. The Easiest Kid-Friendly Vapor Rub Stick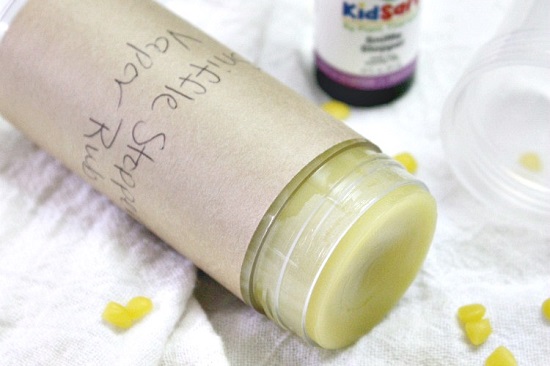 This beeswax vapor rub is a gentle formula to open up sinuses without irritating your child's skin. We got the inspiration from here.
24. DIY VapoRub Shower Bombs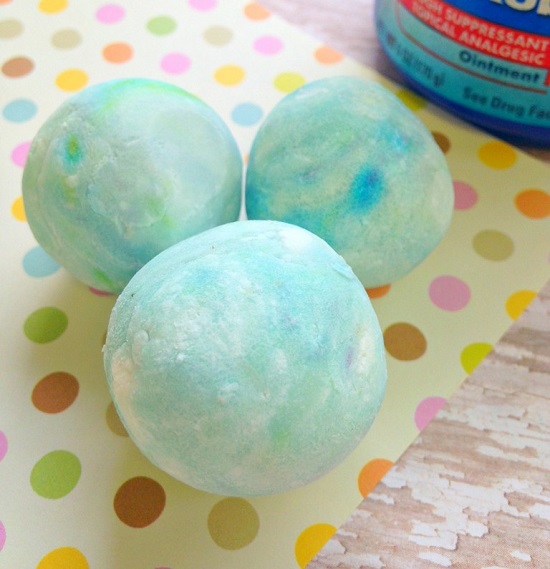 Infused with calming essential oils, vapor rub shower bombs help make your bath more relaxing and energizing than ever. Get the tutorial here.
25. Breathe Easier with DIY Vapor Shower Disks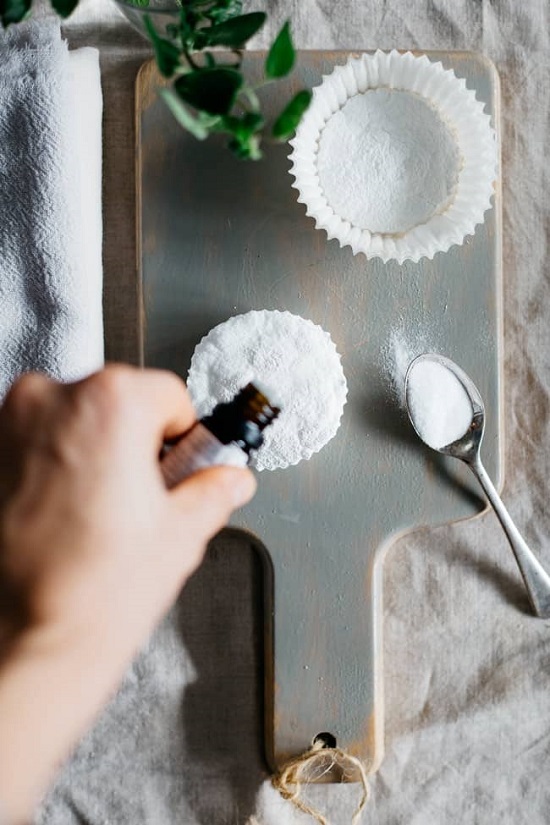 DIY vapor disks take off the congestion off your skin and help you make the most of your nap time.  Visit helloglow for the DIY!