Follow this short and instructive article and get to know how to get rid of stink bugs with essential oils instantly without any hassle!
What Is a Stink Bug?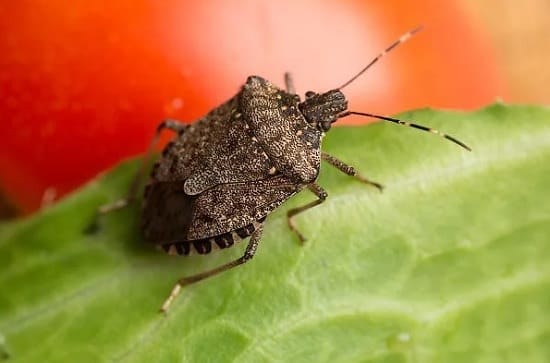 Stink bugs or shield bugs come from the 'Pentatomidae' group of insects. They do not cause any health issues to human beings; however, they are a severe threat to your garden and the crops as well. Stink bugs release a fluid, having a nasty odor from their body pores when they are crushed or attacked by someone. There are various types of stink bugs namely-
Brown marmorated stink bugs
Harlequin bugs
Southern green stink bugs
Oebalus pugnax (Rice stink bug)
Forest bugs
Rough stink bugs
Two-spotted stink bug or Double-eyed soldier bug
What Attracts Stink Bug?
The stink bug is an agricultural pest that is usually attracted to the fruits and vegetable lawns along with ornamental trees as well. They enter the residences or any structures to survive from the cold weather.
How to Get Rid of Stink Bugs With Essential Oils?
Essential oils are an excellent stink bugs repellent, thanks to its richness in different active compositions such as eugenol, β-caryophyllene, l-carvone, p/l-menthone, and pulegone, along with methyl salicylate, trans/cis-citral, methyl benzoate.
Essential oils that repel stink bugs are –
Clove essential oil
Lemongrass essential oil
Spearmint essential oil
Ylang-ylang essential oil
Ternary essential oil
Wintergreen essential oil
Geranium essential oil
Pennyroyal essential oil
Rosemary essential oil
Eucalyptus essential oil
Lemon essential oil
Lavender essential oil
Catnip essential oil
Try the below stink bug repellent DIYs with essential oils to get rid of them for good!
DIY Essential Oil Stink Bug Spray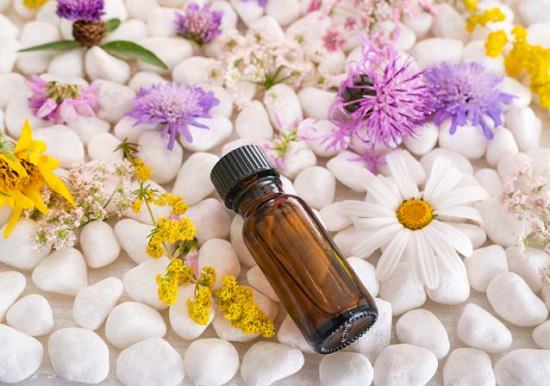 Supplies
10 Drops of Clove Essential Oil
10 Drops of Spearmint Essential Oil
15 Drops of Lemongrass Essential Oil
16 Oz of Hot Water
One 16 Oz Empty Spray Bottle
One Small Funnel
Directions
Add 16 ounces of hot water, ten drops of each clove and spearmint essential oil, along with 15 drops of lemongrass oil into an empty spray bottle with the help of a small funnel.
Now spritz it all around the concerned area, where shield bugs tend to accumulate, such as the entrances, windows, doors, basements, and patios. Shake it well before using this deterrent solution.
DIY Essential Oil & Dish Soap Stink Bug Spray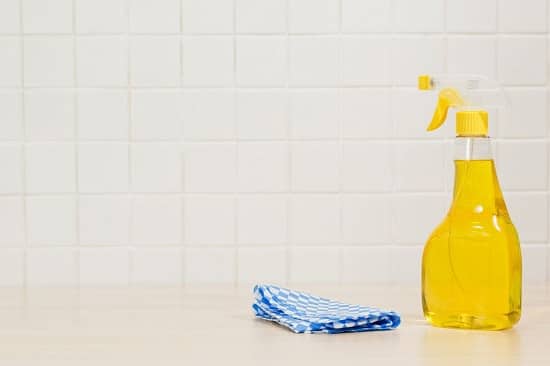 Supplies
950 ML of Hot Water
180 ML of Dish soap
An Empty Spray Bottle
15 Drops of Lavender Essential Oil
A Small Funnel
Directions
Pour 950 Ml of hot water, 180 Ml of dish soap, and 15 drops of lavender essential oil into an empty bottle and mix them well.
Spray it on places like indoors, outdoors, patios, and plants to deter them. This solution can kill shield bugs if sprayed directly.
DIY Stink Bug Repellent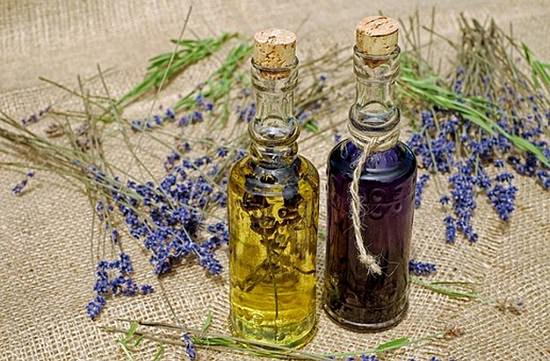 Supplies
10 Drops of Tea Tree Oil
10 Drops of Lavender Oil
2 Tablespoons of Indian Lilac Oil
3 Oz of Hot Water
4 Oz Spray Bottle
A Funnel
Directions
Add 3 oz of hot water, ten drops of each tea tree, and lavender essential oil with two tablespoons of Indian lilac oil into the spray bottle using a funnel.
Now, sprinkle this liquid on the potential hiding spots of the shield bugs and around your garden as well.
Notes:
Before using the above essential oils for stink bugs, firstly, make sure that you are comfortable with their aroma.
Repeat the above stink bugs removing process regularly for about a week to achieve better results.
You can replace the DIY ingredients from the list mentioned above of essential oils as well.
Try the above DIY enriched with the goodness of essential oils that surely deter or kill the stink bugs eventually. Kindly let us know your experiences and queries by commenting below!