Keep reading this detailed guide to know how to bleach hair with hydrogen peroxide and baking soda instantly and hassle-free at your home!
What Is Bleaching Hair?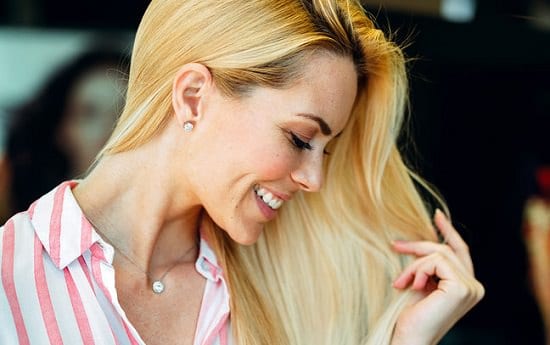 Hair bleaching is not only a popular trend in the fashion industry but also becomes the requirement of ordinary people as well. Every bleaching solution has an alkaline agent that opens up the outermost layer of the hair shaft to make space for the oxidative agent to penetrate the hair cortex, oxidizing the natural pigment responsible for a color called melanin, which gives you the desired lightened strands.
What Does Bleach Do to Your Hair?
Bleach gives your hair a new and refreshing appearance along with getting rid of unwanted hues by lightening the strands. The continuous use of bleaching will cause damages to the strands, so to avoid these conditions, you have to take proper precautions while applying bleaching products.
How to Bleach Hair With Hydrogen Peroxide and Baking Soda?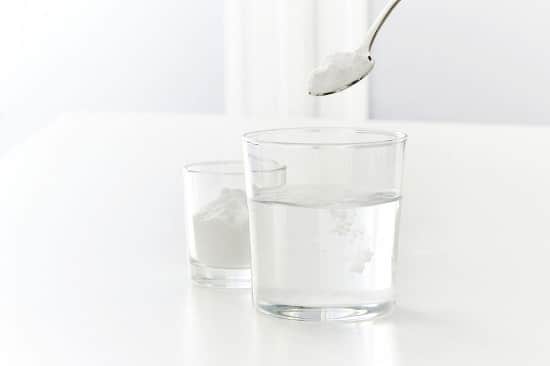 Try the combination of baking soda with hydrogen peroxide to lighten your hair naturally at your home. Before applying the below method, first, test it on the inconspicuous hair.
Supplies
Six Tablespoons of Hydrogen Peroxide
Two Cups of Baking Soda
An Old T-shirt
A Non-metal Bowl
Aluminum Foils
Four Hair Clips
Heated Towel
Hand Gloves
A Small Plastic Spatula
Bleach Brush
Instructions
Before using this application, first, wash your hair with a chemical-free, organic shampoo followed by a hair conditioner. After cleaning your strands, don't use any hair care products and avoid the heating process as well.
Add six tablespoons of hydrogen peroxide along with two cups of baking soda into a non-metal mixing bowl and stir them well with the help of a plastic spatula for about 1-2 minutes.
First of all, wear an old t-shirt so the mixture won't affect your clothes and put on the hand gloves as well.
Now divide your hair into four equal parts by the clips and put the foil under the strands.
Then apply the mixture from the roots towards the ends using bleach brush and wrap each section with the foil.
Once you applied this solution to the desired strands, cover your head with a heated towel. Leave it for 35-45 minutes, then rinse your hair with water followed by a conditioner and air dry them.
By trying the above method, you may get the following hair tones:
Light brown hair transforms into blond.
Darker browns convert into golden brown.
Dark or reddish-brown from black hair.
Medium brown hair changing into light brown.
Lighter blond from blond hair.
How to Bleach Hair With Hydrogen Peroxide?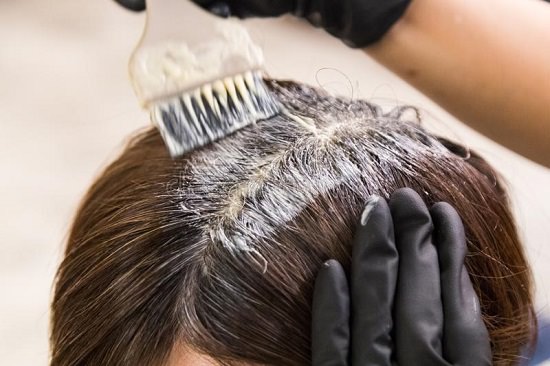 If baking soda (Sodium bicarbonate) is not available in your pantry, then you can also apply hydrogen peroxide solely for hair bleaching treatment!
Supplies
Hydrogen Peroxide
Water
An Old Shirt
A Non-metal Bowl
Aluminum Foils
Four Hair Clips
Heated Towel
Hand Gloves
A Plastic Spoon
Cotton Balls
Instructions
Clean your hair with organic shampoo and use conditioner as usual. Leaving it for a few minutes to air dry!
Add hydrogen peroxide and water into a bowl in a 1:1 ratio and combine them properly using a spoon, then put on an old shirt and wear gloves as well to avoid any mishaps.
Now divide your hair into sections as per their volume with the help of the clips.
Put aluminum foils under the strands, then apply this mixture gently on the hair, covering them up.
Once you're done with the bleaching process, cover your hair with a warm towel, and let it sit for 30-40 minutes.
Now, wash your strands with shampoo followed by a conditioner as usual.
Note:
Hydrogen peroxide is harmless; however, you have to be careful while utilizing it for hair bleach as its application can cause you skin irritation and hair damage as well.
Always use the concentration of 3% hydrogen peroxide to lighten your strands as it will not induce any harmful effects.
By trying the above hair bleaching method, you'll get the desired lighter shades in a short time. But to avoid any mishaps, it's better to visit a salon for the bleaching treatment. Enjoy!