Follow this basic how to get rid of brassy hair with vinegar tutorial to avoid the warm tones from showing up in your hair after a coloring session.
What's Brassy Hair?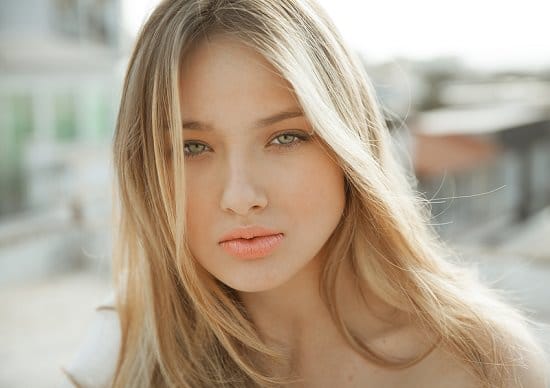 Nowadays, hair lightening or bleaching becomes a trend, but one awkward situation that always follows, i.e., brassy hair. It's an unexpected return of warm tones of your tresses natural pigment, and this may be yellow, orange, or red in tinge. It usually affects those people, who dyed to blonde or lifted their dark brown to a lighter version, or lighter shade to a darker one.
What Causes Brassy Hair?
Here're some factors and conditions, that's responsible for brassy hair-
1. Due To Chlorine Water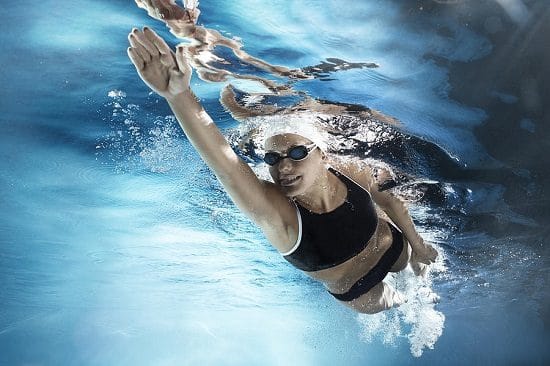 Prolonged exposure to chlorine embued water can cause brassy strands due to its oxidizing process. Even this water reduces your hair moisture, shine, and flexibility. Even chlorine water harmful effects are hyped in the presence of the Sun UV radiation. If you're a regular swimmer or doing it for exercise purposes, then always wear a swim cap before going into the pool or a sea.
2. Exposure To UV Rays
Prolong exposure to the Sun triggers brassy strands. Whenever you're exposed to harmful UV rays, the oxidation process happens, which lightens your hair color or creates reddish tones, and it can damage your tresses shaft too. So before going outside, wear a hat or cover your strands with some cloth, before going out.
3. Use Of Hard Water
If your home's tap water is hard, meaning; a large amount of chlorine, minerals, and metals present in it, then taking a shower can provoke brassy tresses. The hard water elements get deposited on the hair shaft, making it challenging to retain the pigment.
4. Frequent Hair Wash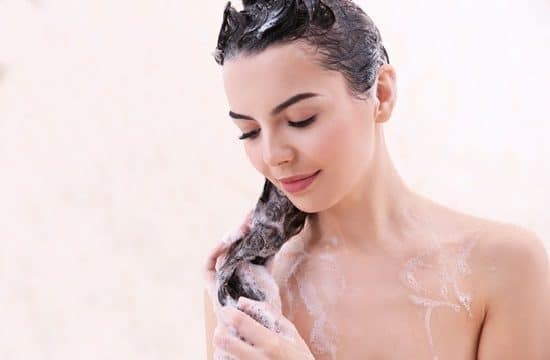 Frequently washing your strands can change its shade to a brassy or yellowish one. That's why clean your hair once in a week and avoid chemical infused shampoos. But if you can't resist rinsing your tresses daily, then use sulfate-free shampoos.
5. Damages By Styling Products
The use of different hair styling products can change their natural hue. Harmful shampoos, hot rollers, hair sprays, waxes, and curling wands are some examples of them.
How To Get Rid Of Brassy Hair With Vinegar?
One solution that always works for hair brassiness is 'Vinegar.' But how does it help? Vinegar strengthens and improves strands' luster by hydrating its follicles. Furthermore, its antibacterial and anti-fungal properties reduce scalp infections, dandruff, and itchiness as well.
Vinegar is used either individually, or with other ingredients to make hair toner that counterbalances the bold yellow and orange tones of brassy tresses. There are many varieties of it out there, but Apple cider vinegar and White Vinegar is the best option, due to its highly acidic property.
While making this homemade toner, keep the proportion of vinegar and water 1:2 to dilute it properly. You can also try Hair Masks to repair and strengthen your strands.
Recipes Of Hair Toner With Vinegar
Below are some methods of hair toner made with vinegar, that gives your strands warm hue with a refreshing look-
I. Apple Cider Vinegar With Almond Oil

What you'll Require?
1/2 cup of Apple cider vinegar
1/2 cup of Almond oil
A bowl
One cup of water
Empty spray bottle
Directions
Firstly, add 1/2 cup of apple cider vinegar, 1/2 cup of almond oil, and one cup of water into a bowl, and mix it properly.
Then, pour this preparation into an empty spray bottle.
Now you can spray this solution on your brassy hair and spread it evenly all around your hair with the help of your fingertips.
Wait for around 15-20 minutes to let the liquid soak incorrectly and wash it with lukewarm water.
Use this preparation until you get the desired results.
II. Apple Cider Vinegar Toner
Ingredients You'll Need
One cup of Apple cider vinegar
Two cups of water
Mixing bowl
Steps To Follow
Firstly, add one cup of apple cider vinegar and two cups of water in a bowl and mix it well.
After that, wash your hair, as you do regularly with your sulfate-free shampoo following a conditioner.
Gently massage this liquid all over your hair scalp by your fingertips for 6-10 minutes, then wash your strands with water.
Use this toner only three times a month, as the overuse of vinegar can dry your hair.
III. Hollyhock & Vinegar Herbal Toner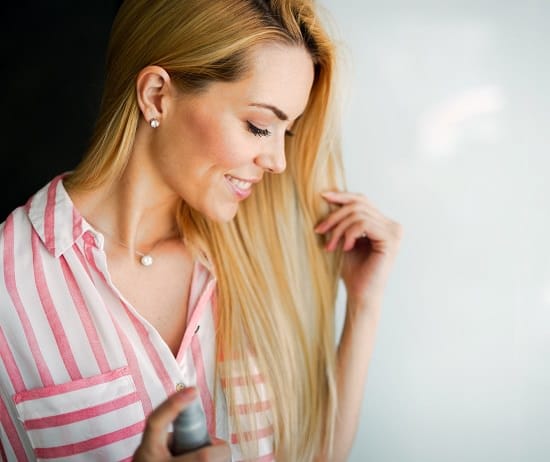 Things You'll Need
2 tbsp of Hollyhock Herb
2 tbsp of Apple Cider Vinegar
A Cup of Water
One Saucepan
One Sieve
A Mixing Bowl
Spray Bottle
A Shampoo
Directions
Firstly, add 2 tbsp of hollyhock herb, 2 tbsp of apple cider vinegar, and a cup of water into a bowl and mix it properly.
After that, pour all the mixture in the saucepan and heat it to 15 minutes.
Take a sieve (Strainer) to separate the liquid from the mixture and pour all the thick liquid into the spray bottle.
Then, apply this toner gently all over your hair and wait for around 10-15 minutes.
Now rinse your curls with the help of shampoo and lukewarm water.
By trying the above vinegar hair toner recipes, you'll surely get rid of 'Brassiness' in no time. Just try it and let us know about your experience below!