Add energizing aromas to your morning routine with these DIY shower steamer recipes that promote wellness and good health!
1. DIY Shower Steamer Recipe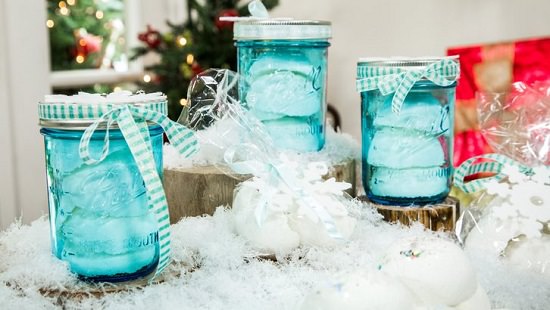 When you're expected to rush to work with a stuffy nose, consider starting your day with a quick shower with these mood-uplifting eucalyptus and peppermint oil balls.
2. DIY Shower Steamers With Essential Oils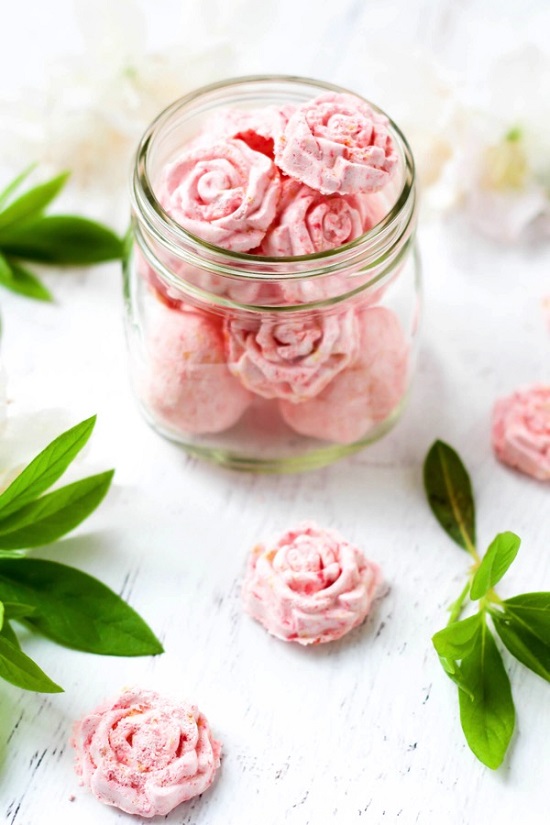 Perfect as handmade gifts or party favors, these rose-shaped shower steamers come heaped with essential oils to create a luxurious experience at the bath.
3. DIY Aromatherapy Shower Steamers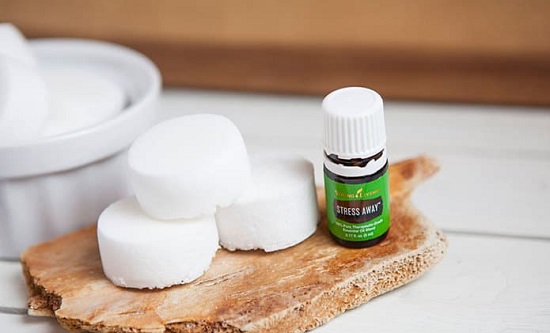 The best thing about these aromatherapy discs is that you can play with the scents to create a unique showering experience every time.
4. Lavender Shower Steamers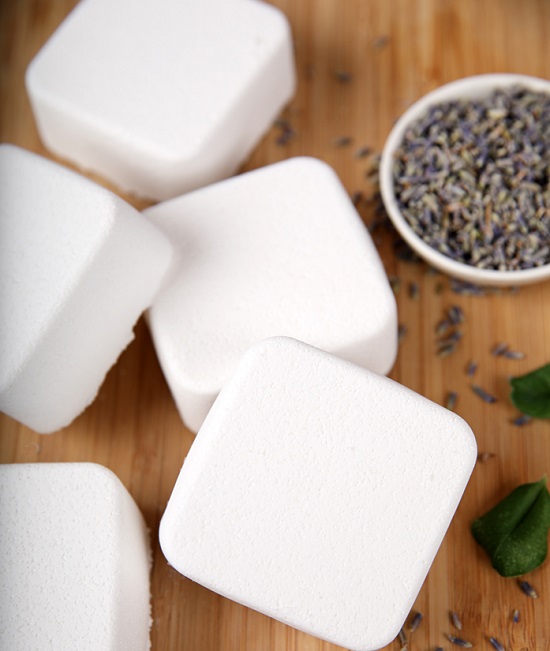 Infused with detoxifying and stress-relieving essential oils like lavender, Witch hazel, and tea tree oil, these power-packed shower steamers are the perfect morning fix for depression.
5. DIY Corn Starch Shower Steamers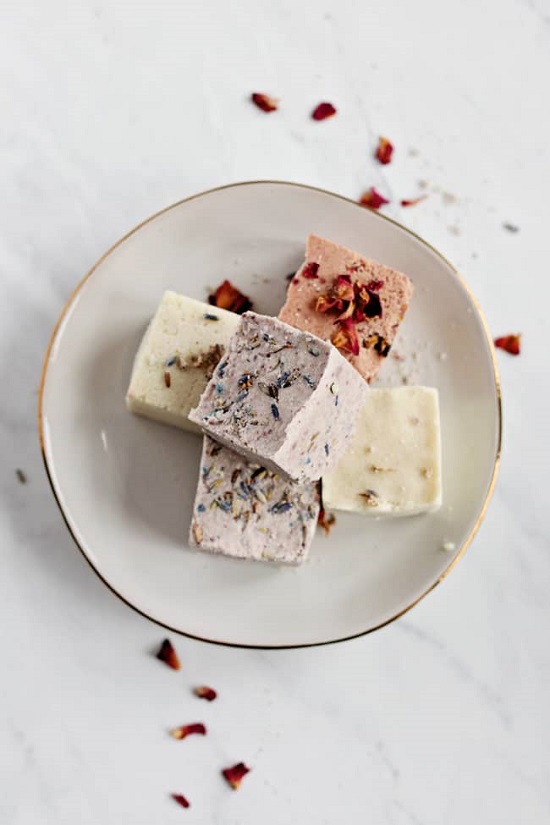 Made with baking soda and skin-friendly essential oils, these floral shower steamers are great for mood upliftment when you need that extra motivation in the morning. Find a direct tutorial to these tablets here.
6. Energizing Shower Steamers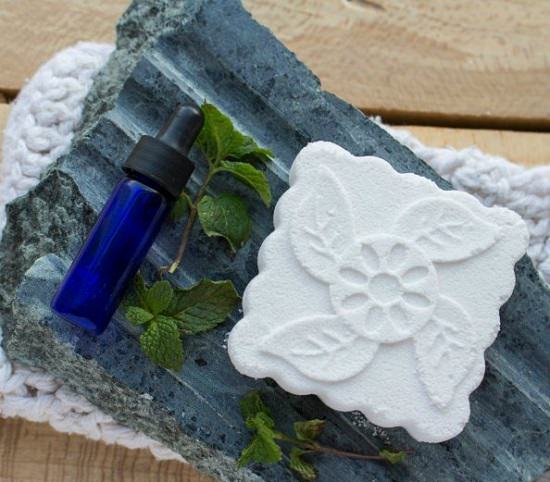 This two-minute tutorial engages just the right ingredients and essential oils to energize your mornings and leave spa-like smells in your bath. Follow this shower steamer recipe tutorial.
7. Easy Shower Steamers
This clever little hack helps you create shower steamers that dry quickly and do not crumble easily.  Take a look at this shower diffuser recipe.
8. DIY Shower Steamers- Breathe Easy and Naturally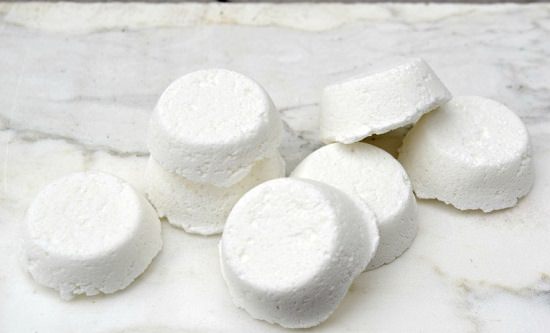 When all else fails, employ the power of peppermint and eucalyptus oils to open up your breathing passages and instantly soothe your sinus-filled lungs. Learn the shower steamer recipe here.
9. DIY Soothing Shower Steamer Disks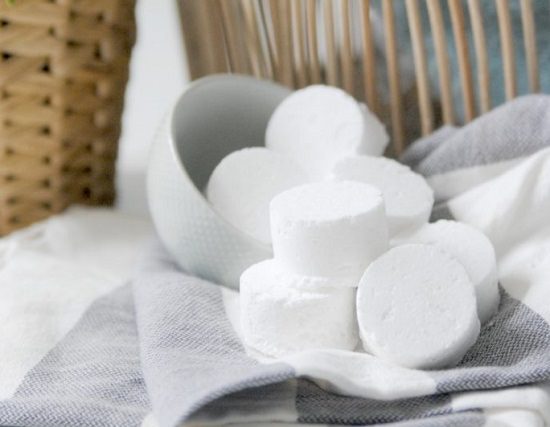 When your body is still reeling from the aftereffects of a harsh winter, incorporating these Eucalyptus oil-enriched balls in your shower routine is a great way to gear up for the perks of spring.
10. DIY Rose Shower Steamers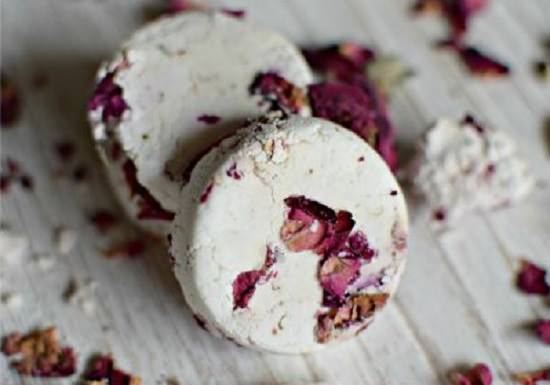 Immersing in the rich floral scents of these dreamy rose oil balls will give you the necessary confidence and motivation to meet your challenges for the day headlong. Have a look at this shower steamer recipe.
11. Grapefruit Mint DIY Shower Steamers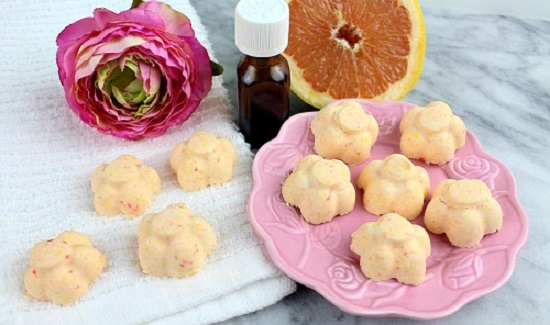 These deliciously scented, non-fizzy citrus balls are perfect for those who want the awakening goodness of shower steamers but without the steam.
12. DIY Eucalyptus Shower Steamers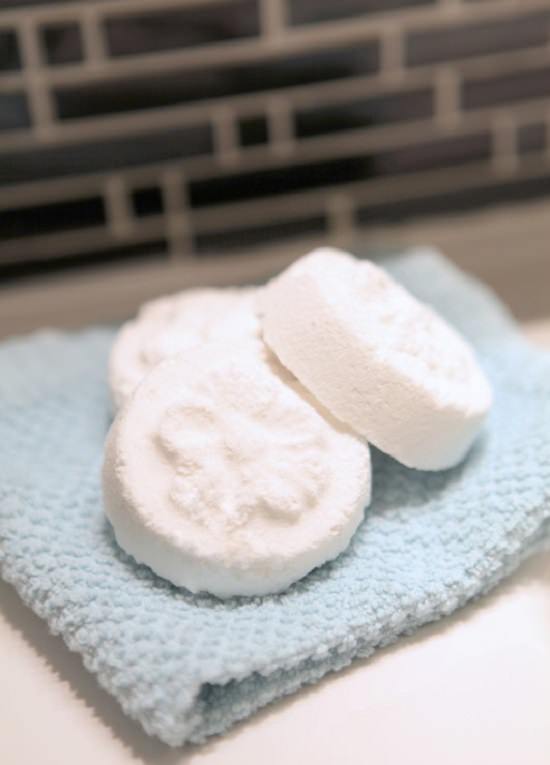 Get your daily due of aromatherapy with these decongesting Eucalyptus balls that are particularly good for those times when you can't get your mind to wake up. Get a tutorial for this at Garden Therapy.
13. Awakening Citrus Shower Steamers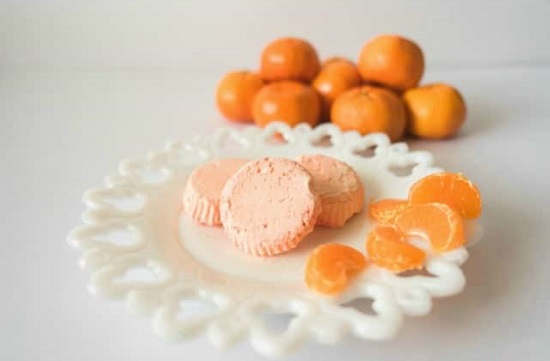 The refreshing smells of these low-cost, citrusy balls not only awaken your body on sleepy Mondays but also spruce up your bathroom after use. Make them with the help of this tutorial.
14. Homemade Stress Away Shower Steamers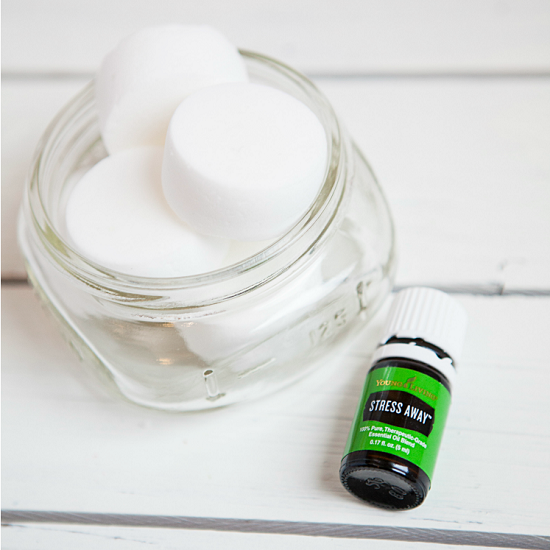 Take baking soda and your favorite essential oil to whip up these stress-reliever balls and make the most of your showering time.
15. DIY Baking Soda Shower Steamers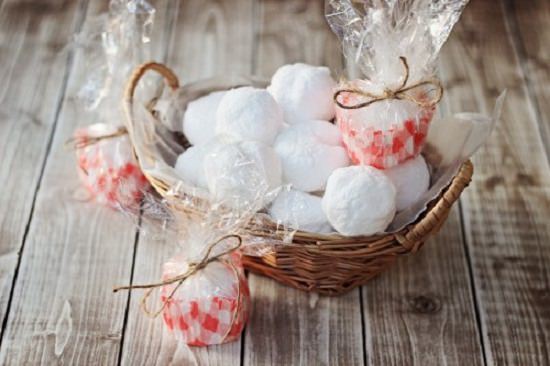 Create soothing gifts in the form of fragrant shower steamers to give away at holiday parties. Here's the tutorial.
16. DIY Vapor Rub Shower Steamers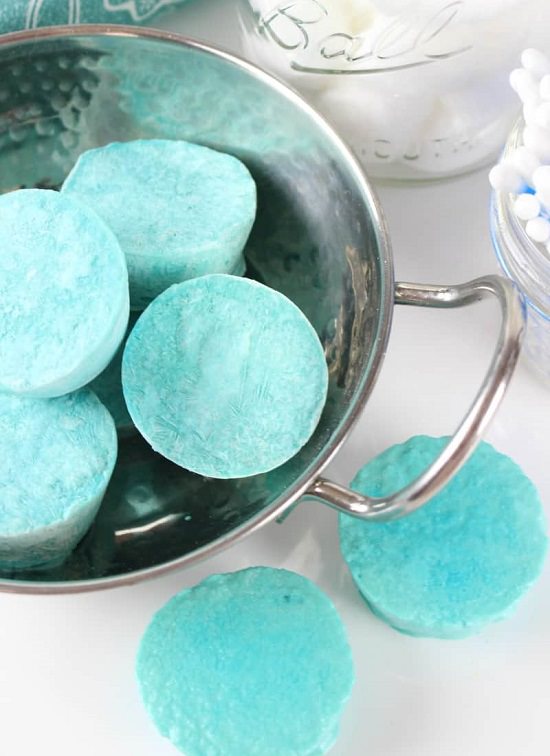 DIY vapor rub shower steamers are great for a quick early morning relief from cold and flu, so you get the necessary kick to head for work. Find the directions at this site.