Here're 21 Awesome Things to Make with Tree Branches. Cost-free but aesthetic and can add country decor touch to your home!
1. DIY Tree Branch And String Light Chandelier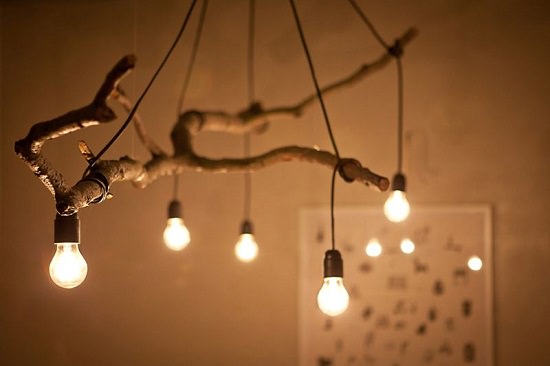 This asymmetrical chandelier made with string lights and tree twigs is a nice way to provide a rustic look to your dining area. Visit country living for this DIY tree branch project.
2. DIY Tree Branch as Hand Rail
This gracefully designed wooden handrail can be your next unique selfie spot. Here's the DIY!
3. DIY Tree Branch Picture Frames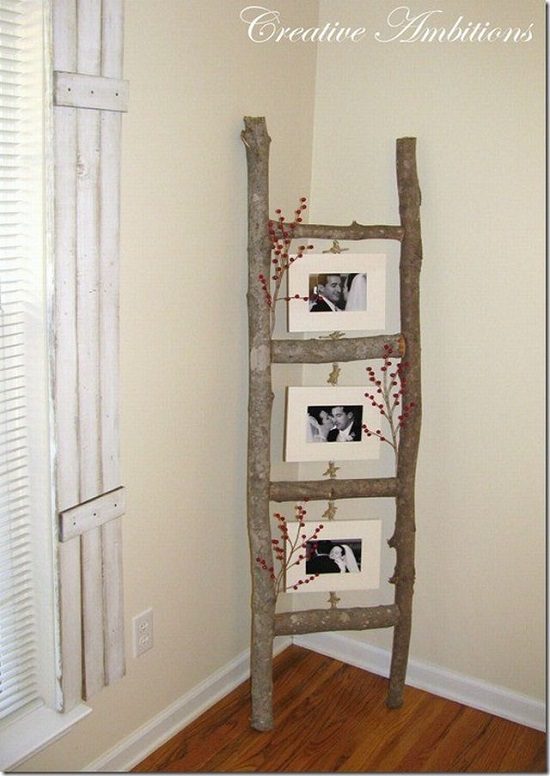 If family photo gallery walls are too fancy for you, creating this chic display of memories is a good option. Get more details here.
4. DIY Inspiration Branch Coat Rack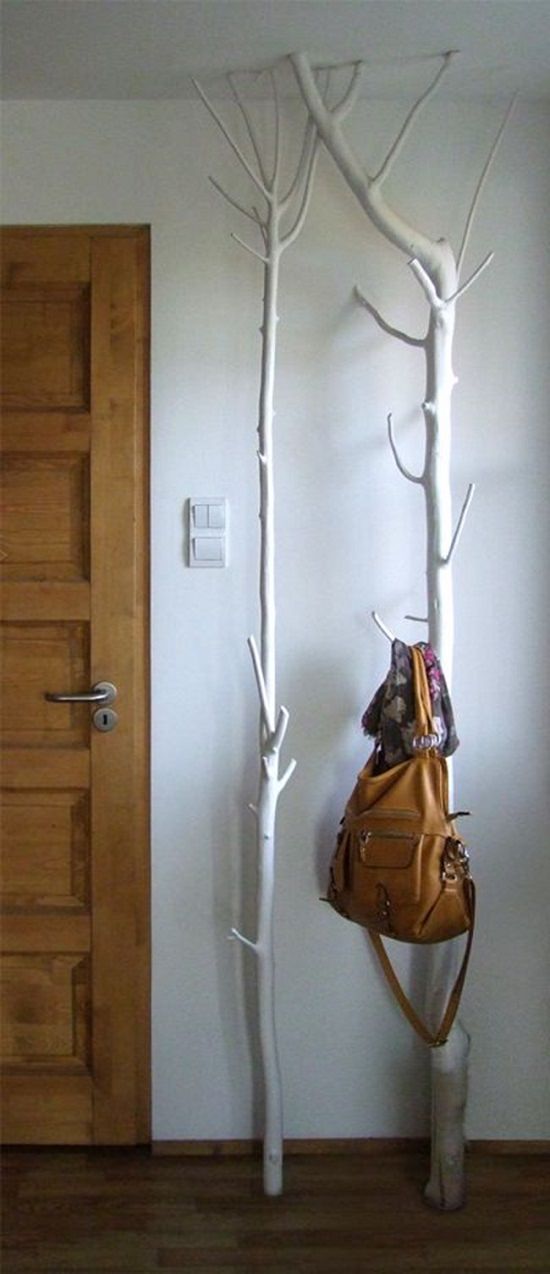 This floor-to-ceiling branch rack has the same paint as the walls to bring out shadow effects to the fullest. Click here for the DIY.
5. DIY Tree Branch Flower Garland Wall Hanging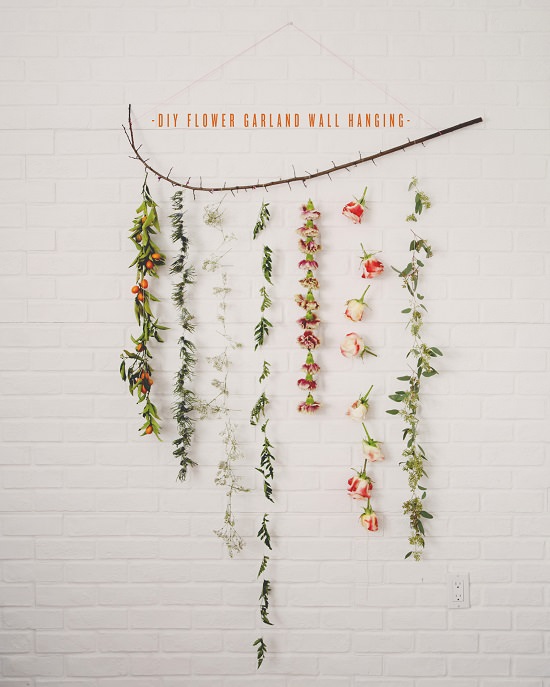 A hanging wall garland is a unique way to showcase your favorite handpicked flowers. The detailed tutorial is here.
6. DIY Beautiful Branch Recycled Centerpiece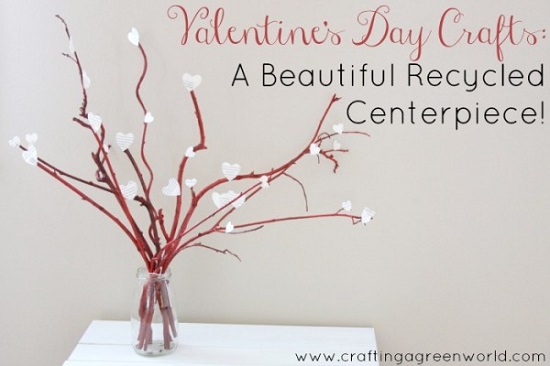 Take a little help from nature to fashion this charming Valentine-day centerpiece from twigs and heart cut-outs. We got the inspiration from here.
7. Branch Piece Of Art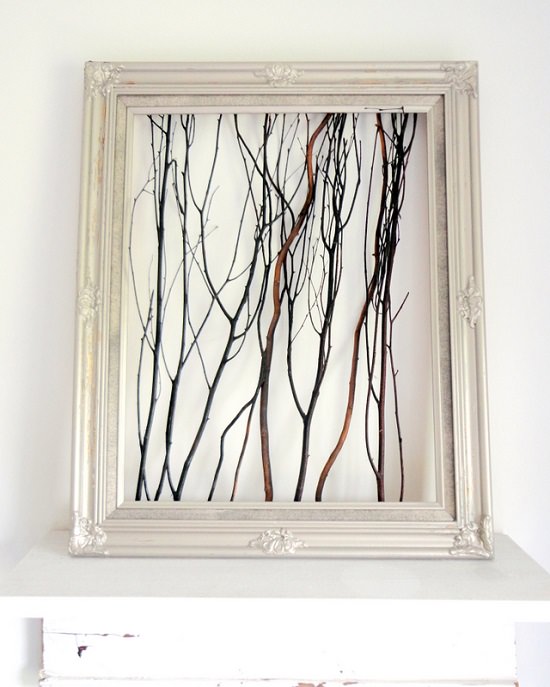 This quirky arrangement of fallen branches is sure to become your favorite piece of artwork at home. Know more here!
8. Branch Floor Lamp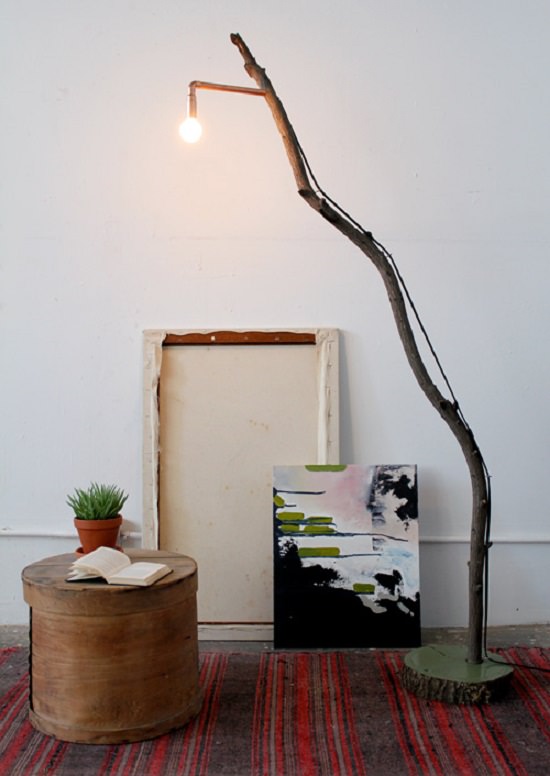 This DIY branch light infuses warm, fuzzy accents to cold evenings in winter. Learn all about it here.
Also Read: Cool Things to Do with Old Books
9. Bitty Branches And Blossoms Clothes Pin Magnets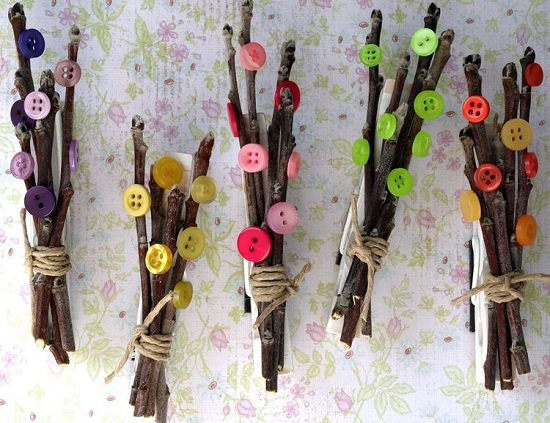 Create interesting color schemes with buttons and branches to make cute gifts for your friends. You can also make it with the help of this post.
10. Tree Branch Candle Holders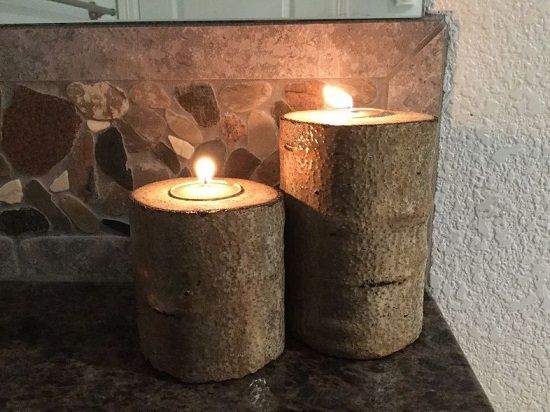 These wooden candle holders can be the next interesting country decor item in your home. Hometalk provides the tutorial.
11. Tree Branch Jewelry Holder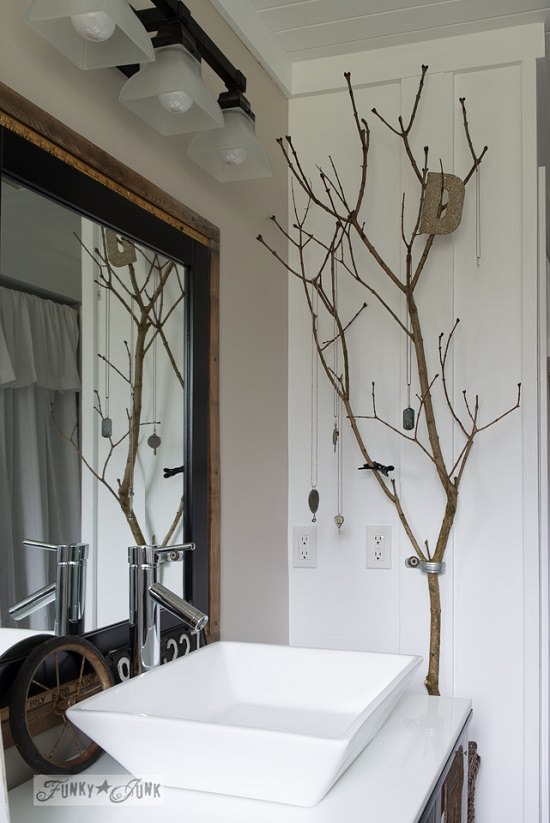 If you're fond of all things vintage, this rustic bathroom makeover by funky junk interiors is sure to impress you.
12. Natural Headboard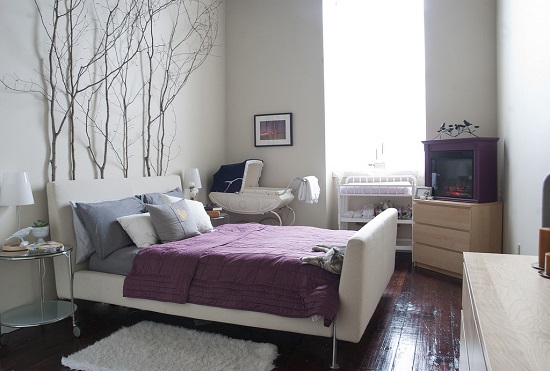 Bring the forest to your home with this super easy and charming birch tree mural. Learn to make it here.
13. Branch Crayon Holder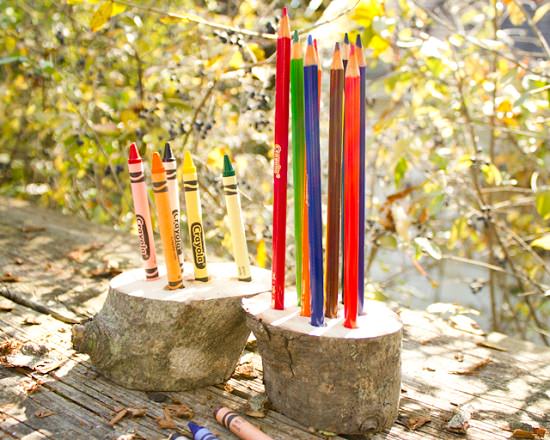 Whether you want to showcase your selection of cutlery or crayons, this reclaimed wooden holder fits the bill. Follow this step by step tutorial.
14. Branch Vase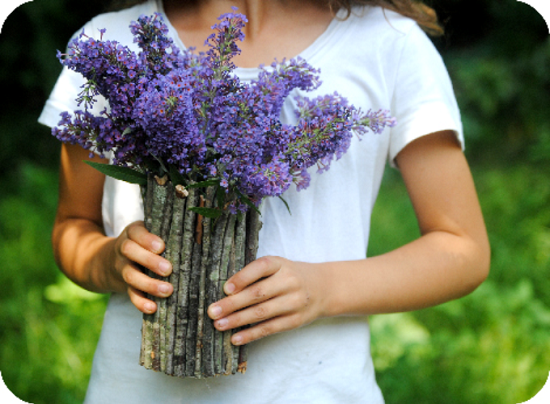 One of the coolest things to make with tree branches and twigs–A vase! The best part about this branch vase is that it looks good both single and when filled with fresh flowers. Check out more DIY Vase Ideas here.
15. Fallen Branches Deck Out a Lamp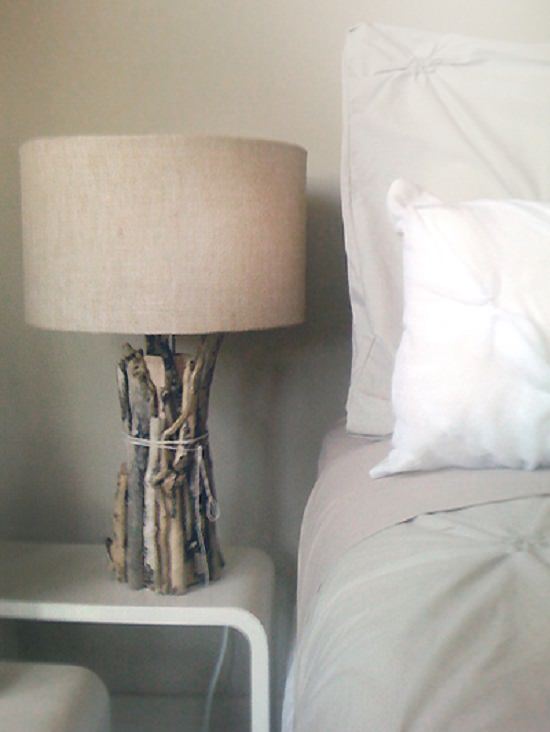 This entwined cluster of driftwood branches shocks the eye with its raw chic appeal, yet blends in surprisingly well. To get more details on this DIY, click here.
16. Branch Clothing Rack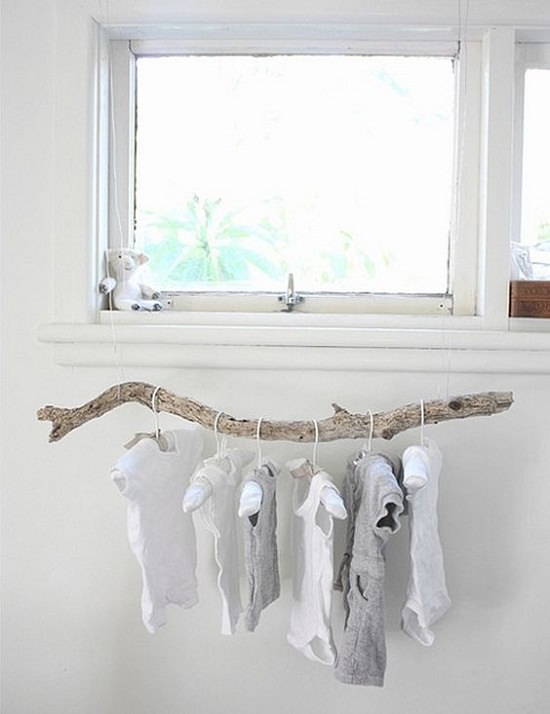 This makeshift rack is lightweight yet sturdy, making it perfect for hanging onesies till they're warm and toasty. You'll get more details here.
17. DIY Garden Stakes+Plant Markers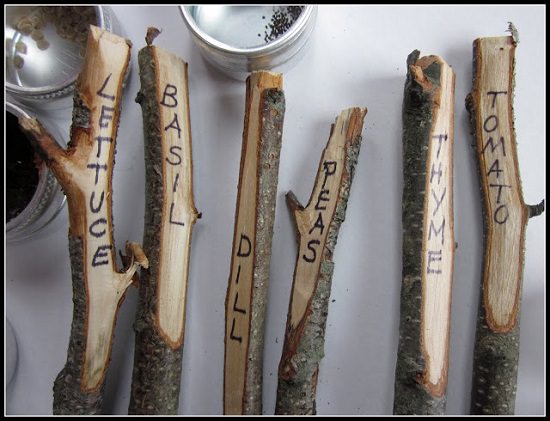 Here's a great idea for creating personalized crop stakes that mark your young plants as well.
Also Read: One Day DIY Projects for Garden
18. Branch Ladder Display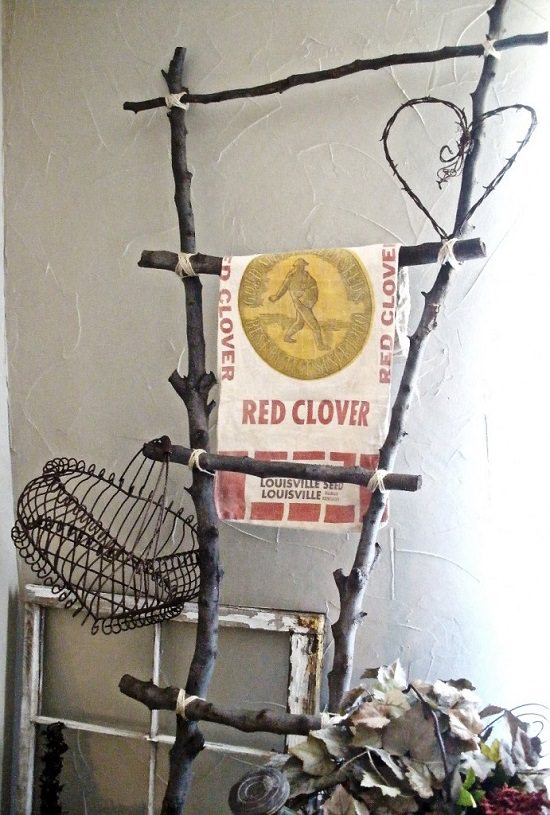 This branch rack is a useful addition for storing and displaying stuff in small spaces. The full tutorial is here.
19. DIY Tree Branch Towel Hanger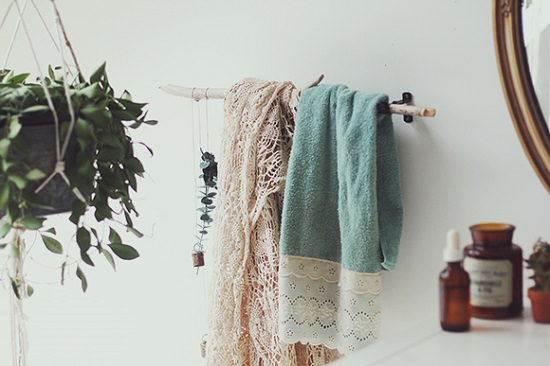 This DIY shows that you can infuse a bit of creativity and beauty to every home essential, no matter how mundane they seem.
20. Tree Branches Heart Art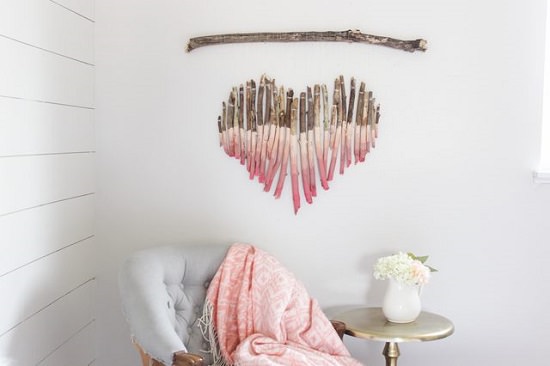 Made from salvaged branches, this mobile wall heart combines bits of color and nature to highlight plain walls. Visit eHow to know more.
21. DIY Cat Tree

His feline highness will thank you for this sturdy tree that lets him gawk at chirping birds and observe pedestrians with a critical eye. Understand how it's made here.
Also Read: DIY Cat Shelves