Blow drying the hair enhances your confidence and appearance to a new level. Besides this, there're a few more benefits of blow-drying hair that will surely amaze you!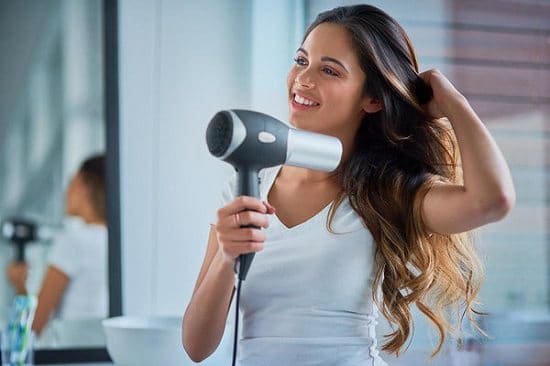 What Is Blow-Dry?
A blow-dry is a process done with the help of a handheld hair-dryer, generally used to dry and style the strands. Its effectiveness majorly depends on the quality of your hair-dryer, so choose wisely.
How to Blow Dry Hair?
If you want straight or curly tresses faster at your home, then try the below best way to blow dry hair!
First, clean your strands using a shampoo followed by a hair conditioner. Then, gently use a regular or microfiber towel to soak the excess water.
Before you begin, apply a heat protectant on your wet tresses from the roots towards the end using your fingers.
Now set the dryer at the less heat setting. You can also use different nozzle attachments as per your requirement.
Blow-dry your hair until they get straight. If you want to style your strands, then use a round comb as needed.
Notes:
Don't overdo the blow-drying method, as it can ruin your tresses.
Avoid excessive use of comb while trying the above hair drying process.
Use the blow-drying once a week to avoid brittle hair.
Maintain a sufficient gap between your hair and the dryer while doing the above process.
Benefits of Blow Drying Hair
Here are some benefits of blow-drying hair that you didn't know before!
1. Straightens Hair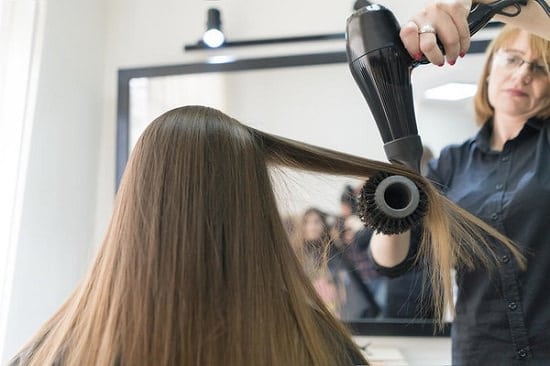 The hairdryer can easily straighten out your curly and frizzy tresses in no time. This can be quickly done at your home, using a round comb during the blow drying method. Thereafter, apply any hair styling product to give them a shiny look. Furthermore, you can also detangle strand knots or any other nasty tangles that happen after shampooing or styling your hair.
2. Boosts the Confidence
By adding the blow-drying method in your daily grooming routine, you can easily get the luscious hair you desire. Furthermore, this will also reflect in your day to day activities that eventually boosts your confidence to new heights.
3. Dries Hair Instantly
Using a blow dryer will dry your strands instantly in comparison to the air or towel dry. Even you can also save money and time by ditching the expensive professional beauty salons.
4. Increases Hair Volume
If done in the correct way, the blow-drying method can enhance the tresses' volume along with giving the desired style as well. Apart from this, try the corn oil in your daily routine for better hair growth.
5. Get the Style of Your Taste
One of the most important benefits of blow-drying is that you can get the hairstyle of your wish easily and quickly at your home. Apart from styling your tresses, it also helps you to eliminates the hair shrinkage as well.
The above Benefits of Blow Drying Hair will be an eye-opener for you against the myths that are surfacing over the internet about its disadvantages. However, you need to take necessary precautions while doing this at home. To avoid any mishaps, firstly, consult with a hair salon specialist. Enjoy!