Besides being the king of spices, black pepper has immense health benefits too. For instance, read these black pepper benefits for skin!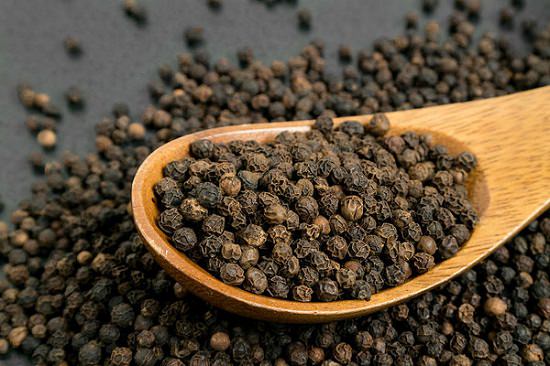 Black pepper is a creeper plant, grown for the peppercorn fruit. It has a variety of uses in culinary and different home remedies (Orally & topically) as well. Furthermore, the essential oil extracted from the black pepper also has skin benefits!
Black Pepper Nutrition Facts
100 gms of black pepper contains
Calories 255
Carbohydrate 64.8 g
Saturated Fat 1.0 g
Monounsaturated Fat 1.0 g
Polyunsaturated Fat 1.1 g
Omega-3 fatty acids 160 mg
Omega-6 fatty acids 970 mg
Protein 11.0 g
Cholesterol 0.0 mg
Phytosterols 92.0 mg
Water 10.5 g
Vitamins
Vitamin A 299 IU
Vitamin C 21.0 mg
Thiamin 0.1 mg
Vitamin E 0.7 mg
Vitamin K 164 mcg
Folate 10.0 mcg
Vitamin B2 0.2 mg
Niacin 1.1 mg
Vitamin B6 0.3 mg
Choline 11.3 mg
Betaine 8.9 mg
Minerals
Calcium 437 mg
Iron 28.9 mg
Magnesium 194 mg
Phosphorus 173 mg
Potassium 1259 mg
Sodium 44.0 mg
Zinc 1.4 mg
Copper 1.1 mg
Manganese 5.6 mg
Selenium 3.1 mcg
Fluoride 34.2 mcg
Black Pepper Benefits for Skin
Here are some black pepper benefits for skin that are surely going to compel you in adding this amazing spice in your diet!
1. Prevents Wrinkles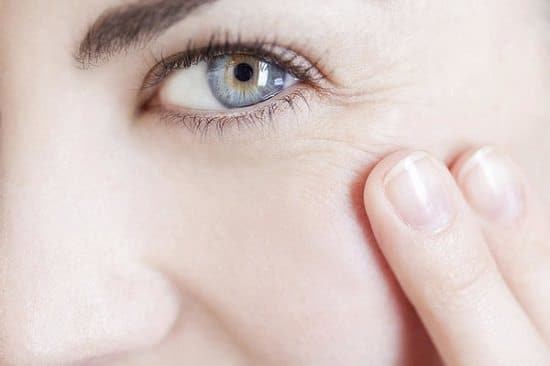 Black pepper contains a high amount of antioxidants, that prevents wrinkles and fine lines. Furthermore, it has Vitamin C, which increases collagen production, thereby giving you a sagging-free tighten skin.
2. Gives Glowing Skin
Add black pepper in the face scrubbing recipes to exfoliates the dead skin, giving you healthy and radiant skin. Furthermore, it also unclogs the skin pores as well. Try the below exfoliator recipe to get a supple and glowing face.
3. Has Antibacterial Properties
Black pepper is rich in anti-bacterial properties, which works actively against the harmful bacteria, responsible for many types of bacteria-born skin infections. Take it either orally or topically to utilize its immense benefits.
4. Clears up Acne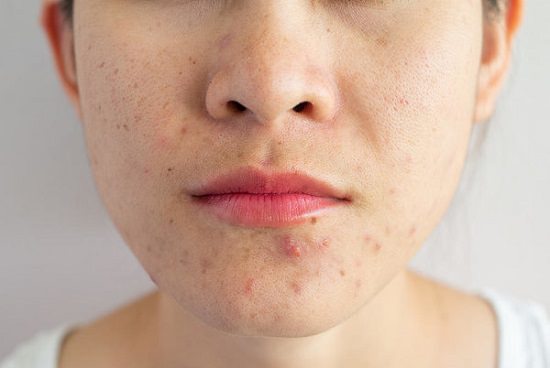 Trying home remedies, enriched with the goodness of black pepper, may reduce the appearance of acne, thanks to the antibiotic, and anti-inflammatory components present in it. Furthermore, black pepper has anti-oxidants that inhibit the free radicals responsible for acne.
How to Use Black Pepper for Skin?
To utilize the benefits of black pepper for skin, try the below easy DIY recipes!
Black Pepper Tea Recipe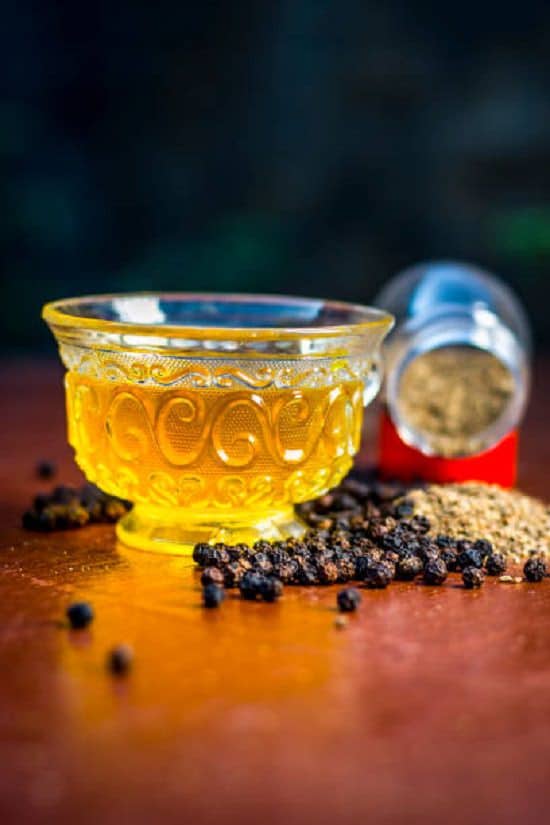 Consuming the tea infused with the goodness of black pepper, honey and lemon juice that contains a ton of nutrients, is going to give you beautiful and supple skin!
Supplies
Four Cups of Hot Water
Two Teaspoons of Grounded Black Pepper
Two Teaspoons of Lemon Juice
A Ceramic Teapot
Two Teaspoons of Ginger (Finely Chopped)
A Strainer
Directions
Add four cups of hot water, two teaspoons of each grounded black pepper, lemon juice, and ginger into a ceramic teapot.
Filter the tea into the cups with the help of a strainer. Now, your black pepper tea is ready to consume.
This recipe is for three persons, but you can change the ingredients as per your requirement.
Tip: You can also add 2-3 spoons of honey to the tea, once it cools down, to enhance the taste further.
Black Pepper Skin Exfoliator Recipe
If you want to remove the dead skin from your face, then try this black pepper enriched exfoliator recipe at your home without any hassle!
Supplies
One Teaspoon of Black Pepper Powder
Two Teaspoons of Plain Yogurt
A Mixing Bowl
One Spoon
Directions
Add one teaspoon of black pepper powder and two teaspoons of plain yogurt into a mixing bowl and combine them well using a spoon.
Now apply this mixture on your face and massage it generously for 2-3 minutes. Leave it for 12-15 minutes, then wash it off with lukewarm water.
Put it twice a week for better results. Before using this recipe, firstly, do a test on any small part of your skin, as the black pepper can cause you slight irritation.
Black Pepper Anti-aging Recipe
As this has honey along with black pepper, it is rich in multi anti-oxidants, giving you aging-free skin!
Supplies
1/2 Teaspoon of Grounded Black Pepper
Two Teaspoons of Honey
Four Teaspoons of Milk Cream
A Mixing Bowl
One Teaspoon of Water
Directions
Pour 1/2 teaspoon of each grounded black pepper and water along with two teaspoons of honey into a mixing bowl, merge them well for a few seconds.
Now, spread this paste evenly on your face with the help of your fingers.
Wait for 5 to 10 minutes, then clean your face with lots of water, followed by a moisturizer. Use this mask once in a week to notice its effects.
Note:
While trying the above recipes on your face, make sure the mixtures don't get your eyes as it may cause a burning sensation.
Don't overuse pepper in the above methods, as it can cause skin burning.