Chokeberry is a powerhouse of antioxidant properties, besides this, there are some Chokeberry Tea Health Benefits that you need to know!
What Is Chokeberry?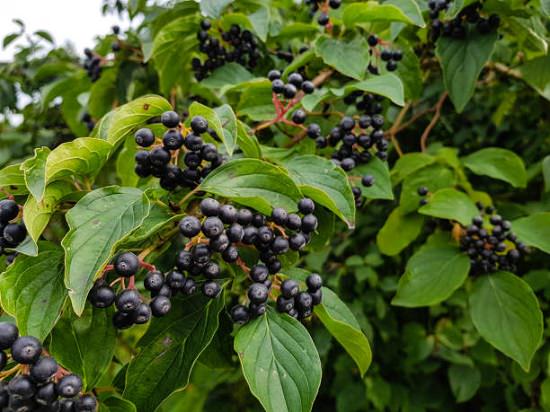 Chokeberry is also known as 'Aronia Berry.' Its botanical name is 'Aronia Melanocarpa,' related to the Rosaceae family and genus 'Aronia.' It's also called 'Sour Berry' due to its mouth-drying effect. These beautiful berries are native to Minnesota (Eastern North America). It's small in size and available in three different colors: Black, Red, and Purple. This shrub is comfortable in wet soil and also helps in controlling soil erosion.
Size: Height: 3-8 feet, Width: 2-6 Feet
Soil pH– 5.0 to 6.5 (Slighty Acidic & wet soil)
Hardiness zones – USDA zone 3 to 8
Nutritional Info
Aronia berry is a superfood, having all the essential nutritive values for a healthy body. It's rich in Phytonutrients, Vitamins, and Minerals. These berries are a rich source of antioxidants (Vitamin A, E, C, and K) that prevents anti-aging, oxidation, cancer, and heart disease.
Chokeberries are perfect for fitness freaks because it's low in calories, fats, and carbs. It has folate, which helps you to cope with depression.
100 gms of Aronia berries contain-
Calories 47
Protein: 1.4 gm
Fat: 0.5 gm
Carbohydrate: 9.6 gm
Dietary Fiber: 5.3 gm
Vitamins Level
350 IU of Vitamin A
21.0 mg of Vitamin C
1.6 mg of Vitamin E
13.6 mcg of Vitamin K
24.0 mcg of Folate
Minerals Level
Calcium: 30 mg
Iron: 1.4 mg
Potassium: 105 mg
Sodium: 1.0 mg
Zinc: 0.8 mg
Manganese: 0.6 mg
Chokeberry Tea Health Benefits
Here are some Chokeberry tea health benefits which are mentioned below-
1. Cures Common Cold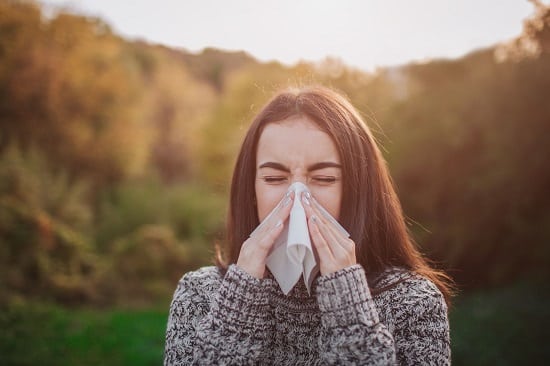 Chokeberry tea has antiviral, immunomodulatory, and anti-oxidation properties, helpful in the treatment of viral infection like the common cold. As an antiviral agent, it has ellagic acid, and myricetin helps in the prevention of infectious diseases. Furthermore, vitamin C is also present in these berries to boost a weak immune system.
2. Helpful in Weight Loss
Aronia berries tea is ideal for your weight loss diet, as it's low in calories, fats, and carbs. As it has dietary fiber that controls hunger by staying longer in your stomach. Furthermore, it also has antioxidant and Hypoglycemic properties, which prevents obesity. As it's rich in Vitamin C, it improves the body's metabolism too.
3. Controls Blood Pressure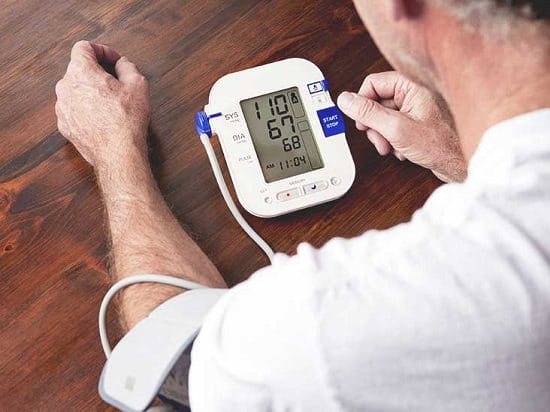 Tea made from chokeberry is high in polyphenol content, helpful in controlling the blood pressure by decreasing oxidative stress.
4. Has Anti-Diabetic Properties
Black Chokeberry tea is beneficial in diabetes (Type II diabetes mellitus). It's rich in antioxidants, which fights against free radicals. Aronia berries tea has epicatechin, chlorogenic acid, neochlorogenic acid, and cyanidin-3-galactoside, helpful in preventing diabetes. Anthocyanins that're responsible for the dark color of chokeberries, also increase insulin production.
5. Helpful in Digestion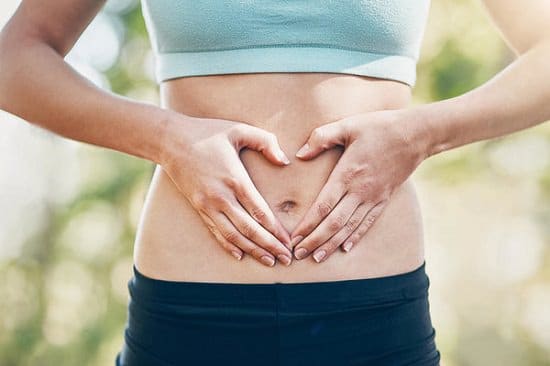 Aronia berry tea is a great addition to your diet for smooth digestion. It's rich in dietary fiber that maintains your bowel movement, decreasing the risk of constipation. Furthermore, its tea is also helpful in the treatment of non-alcoholic fatty liver disease (NAFLD).
6. Beneficial in Urinary Tract Inflammation
Black Chokeberry tea has phenolic and quinic acid, which are helpful in the treatment of Urinary Tract Inflammation (UTI). This disease happens due to a bacteria named Escherichia coli, causing painful and frequent urination. Furthermore, Aronia berries are rich in vitamin C having antibiotic properties that prevent UTI.
7. Prevents Heart-Related Disease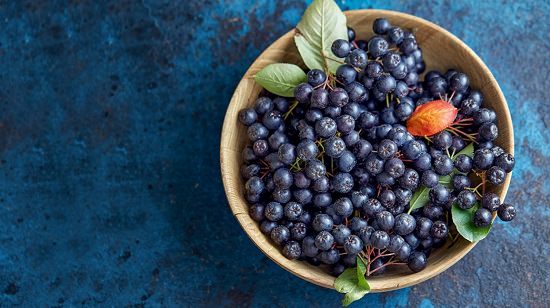 Chokeberry is a boon for your heart health. The formation of free radicals that causes damages to cells and the hardening of the arteries is one of the reasons for heart disease. This tea can fight against free radicals because of the antioxidants properties. Furthermore, it's a great source of Polyphenols, enhances the blood flow, and prevents blood clots.
8. Controls Liver Fibrosis
Chokeberry tea has a therapeutic effect on liver fibrosis that reduces the risk of liver cancer. Oxidative stress, which's the main reason for cancer, can be prevented by the anti-oxidant properties of Aronia Berries. It's rich in Phytochemicals and Anthocyanins that control the growth of cancer cells in the body.
How to Make Chokeberry Tea
Supplies
10 Aronia Berries (Dried)
Two Teaspoons of Honey
Knife or Blender
A Cup
Directions
Firstly, cook either black tea or green tea (green tea is recommended). Then, chop the 10 Aronia berries (Dried) precisely, either with a knife or blender.
Then, add the blended mixture into your tea. You can also add two teaspoons of honey to add more taste to it.
After reading the above benefits of chokeberry, you'll definitely add them in your diet.