Stay tuned with us to learn how to get rid of love bugs with baby oil easily and quickly at home without the use of any harmful chemical-filled products!
What Are Love Bugs?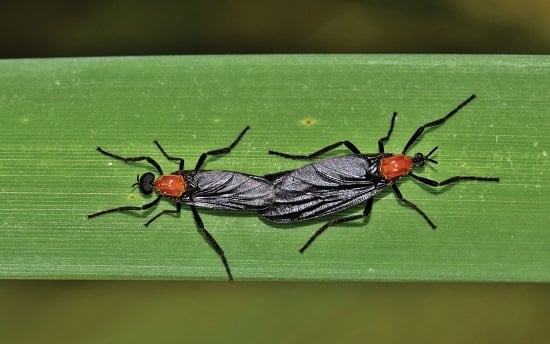 Lovebugs, having the binomial name 'Plecia nearctica,' thrives in warm as well as in the humid climates of the Gulf Coast, along with Central America & the Southeastern US. They are called love bugs because during and after mating, they stick together for several days. In 1940, D.E. Hardy was the first person who described how widely love bugs spread in Texas and Louisiana. The common names of love bugs are-
March flies
United bugs
Honeymoon flies
Double-headed bugs
How to Get Rid of Love Bugs With Baby Oil?
Lovebugs are little pesky insects that can be a severe nuisance, if not eliminated properly. That's why you should try the below methods to get rid of bugs for good. However, honeymoon flies are beneficial for human beings, but they can cause some serious issues such as-
Affects Visibility While Driving
Damages Car Engine & Paint
Invades Your House
1. DIY Love Bugs Removal Recipe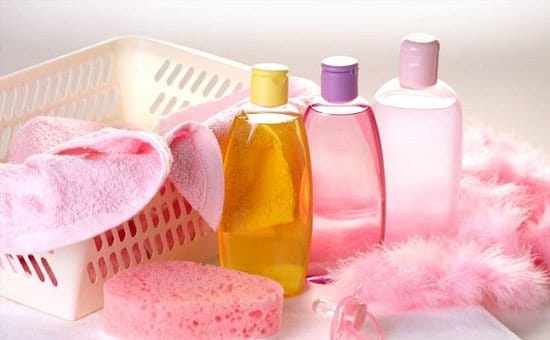 By using this technique, you can get the double-headed bugs attracted to the solution and eventually fall into the bucket, because of the distinctive fragrance of baby oil.
Supplies
A Bucket or Bowl
Baby Oil
Hot Water
Directions
Fill the bucket or bowl halfway with warm water along with 20-30 drops of baby oil.
Then, place the bowl or bucket, where the love bugs tend to accumulate, such as doors, patios entrances, and in gardens. You will notice its effects within a few minutes.
However, this method will only provide temporary relief from them.
2. DIY Love Bugs Residue Remover
When love bugs die on the car's body, after some time, it becomes hard to remove their residues. But don't worry, try this recipe to complete this cumbersome task in no time.
Supplies
An Empty Spray Bottle
15-20 Drops of Baby Oil
Hot Water
Directions
Pour the empty spray bottle halfway with warm water and add 15-20 drops of the baby oil into it.
Always shake the liquid before using it as a love bug body residue remover.
Now, spritz it all over the car's windshields or where the double-headed bugs residues are present, then remove it using a cleaning brush.
What Attracts Love Bugs?
Lovebugs are attracted to warm and humid places like exhaust, hot engines, and the gas emitted from vehicles. Even a freshly painted, moisture gathered surface will be an enjoyable place of these double-headed bugs.
If you are often facing the invasion of love bugs, then the above quick hacks will surely help you out.