Is Avocado Oil Comedogenic or an essential part of your skincare routine? Discover the truth in this informative article!
Loved worldwide for its skin-nourishing properties, avocado oil is a staple in countless skincare regimens. That's why if you want to use this miraculous oil but wondering  – 'Is Avocado Oil Comedogenic? Let's find out the answer below.
Check Does Olive Oil Clog Pores here
---
What Is Avocado Oil?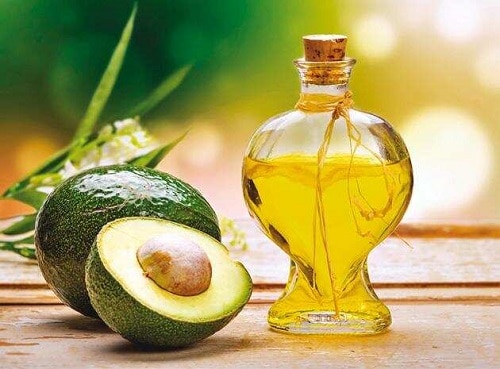 Avocado oil is made from the flesh of 'Persea Americana.' It has multiple uses in skincare & haircare home remedies. Furthermore, avocado oil is also used as a cooking oil and to enhance flavors in individual dishes. This miraculous oil is well-known for its regenerating and healing properties.
---
Is Avocado Oil Comedogenic? | Does Avocado Oil Clog Pores?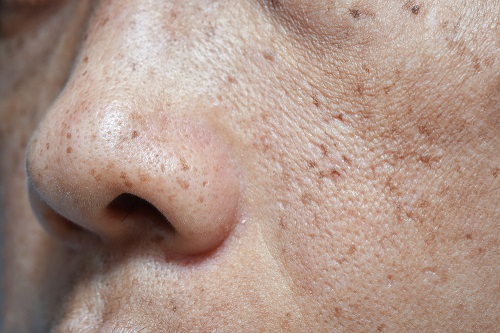 Avocado oil has a comedogenic rating of 3, indicating a moderate likelihood of pore blockage. When left on the face for extended periods without proper cleansing, it has the potential to clog pores and impede skin health. People with acne-prone and oily skin must avoid its usage. However, keep in mind that not everyone will have the same reaction to this oil.
Note – If you're considering using avocado oil on your face, do a patch test first. Individuals who have skin-related disorders must avoid this product.
---
Comedogenic Scale
Comedogenic refers to the potential of a substance to clog pores, causing breakouts. A substance's comedogenicity is typically rated on a scale from 0 to 5, with 0 being non-comedogenic and 5 being highly comedogenic.
0 Grade – Won't Block Pores
1 Grade – Slight Risk of Pore Clogging
2 Grade – Relatively Low Chance of Pore Blockage
3 Grade – Moderate Risk of Pore Clogging
4 Grade – Considerably High Chance of Pore Blockage
5 Grade – Extremely likely to clog pores
---
List of Non-Comedogenic Oils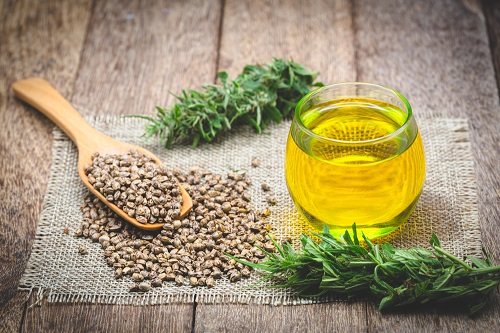 Below is a list of non-comedogenic oils that are perfect for sensitive and acne-prone skin types:
Safflower Oil
Sunflower oil
Grapeseed oil
Hemp seed oil
---
Avocado Oil Nutrition Facts
Avocado oil is a rich source of omega-3, 6 fatty acids, and beneficial monounsaturated fats. Furthermore, it's high in anti-oxidant properties, thanks to its chlorophyll and carotenoids named pigments.
100 Grams of avocado oil contains:
Calories 884
Saturated fat 11.56 g
Polyunsaturated fat 13.486 g
Monounsaturated fat 70.554 g
Total Carbs 0 g
Cholesterol 0 g
Omega-3 fatty acids 957 mg
Omega-6 fatty acids 12531 mg
---
Avocado Oil Skin Benefits
Here're some benefits of avocado oil for the skin:
---
How to Use Avocado Oil for Skin?
Reap the numerous advantages of avocado oil in the below ways:
Avocado Oil as Daily Skin Moisturizer
Avocado oil is the best skin moisturizer, and it heals dry and itchy skin as well.
Supplies
Directions
First, clean your face as you usually do.
Take a few drops of avocado oil on the palm of your hand and massage the oil on the face using gentle, circular motions.
Allow the oil to absorb into your skin. This may take a few minutes. You can leave it overnight for a deep hydrating effect.
Next morning, wash your face with a gentle cleanser and lots of water.
Avocado Oil Face Mask Recipe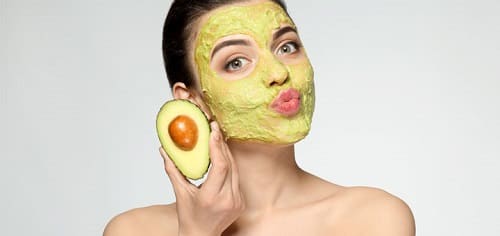 Infused with the goodness of avocado oil and fresh ripe avocadoes, this recipe not only soothes your itchy skin but also softens it.
Supplies
1 Ripe Avocado
1/2 Tsp of Avocado Oil
A Fork or Spoon
Mixing Bowl
Knife
Directions
First, cut the avocado into equal parts.
Then, put it into a mixing bowl with 1/2 tsp of avocado oil.
Mash it with a fork or spoon to make a paste.
Now, clean your face with slightly warm water and dry as usual.
After that, apply a thin layer of this paste on your face evenly and leave it for half an hour or so.
Once it's dried, wash it off with lots of water or a mild facial cleanser.
You can redo this method thrice a week to achieve optimum results.
Notes:
Always use cold-pressed avocado oil for the skincare recipe.
Don't let the above-prepared mix get into your eyes. If it happens, wash your eyes with lots of tap water and contact the doctor for further assistance.
---
Is Avocado Oil Comedogenic: Conclusion
Though avocado oil is moderately comedogenic, you can still use it with proper precautions to avoid pore-clogging issues. However, individuals with acne-prone and oily skin stay far away from this oil.
Find out Does Beeswax Clog Pores here