To enrich your skin with the rejuvenating benefits of the volatile oils, read this comprehensive article about the different essential oil for face steam!
Essential oil is the essence of a plant that carries the natural flavor and smell of its source. Commonly, it's obtained by the steam distillation method, although there are various other extraction processes as well. However, there's one drawback; it can quickly vaporize at room temperatures.
Benefits of Taking Steam on Face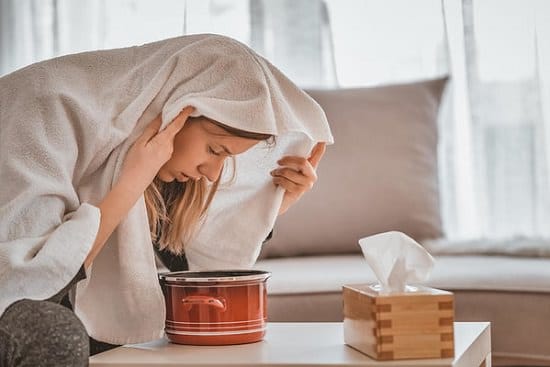 Steaming your face possesses numerous benefits for your skin. When combined with essential oil, its advantages will reach a new level, that's why, nowadays, people add this beauty treatment in their spa therapy sessions.
It unclogs the skin pores, helping to release the stored sebum, thereby making the cleaning process more comfortable to remove the dirt, dead skin cell, and impurities responsible for the breakouts of blackheads, acne, and skin-related issues.
Facial steaming can calm your mind and body. You can enhance its soothing effects by making it an aromatherapy treatment by adding some essential oils. Spa therapy, enriched with some essential oils, is inexpensive and can be quickly done at your home without the need of professional therapists.
Essential Oil for Face Steam
Ditch your high-end spa, beauty treatment by knowing the benefits of the below best essential oils for face steaming that can give you several skin benefits!
1. Lavender Essential Oil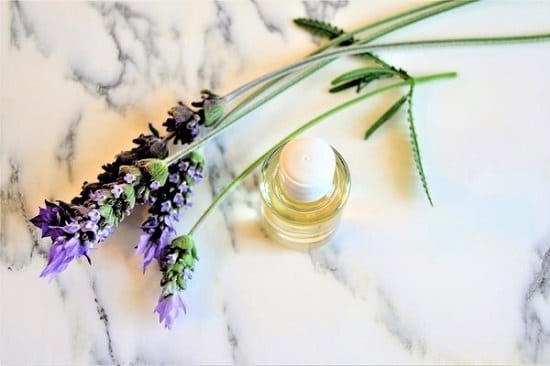 Lavender essential oil is obtained from the lavender plant. It can be used as a facial steam, reducing the acne by eradicating the bacteria present on the skin pores. Furthermore, lavender oil has depigmenting effects on skin pigmentation and hydrates the dry skin as well.
2. Chamomile Essential Oil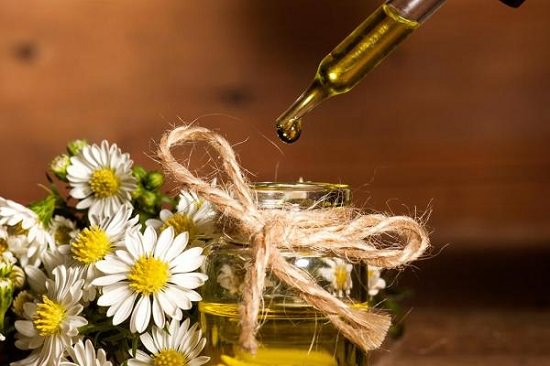 The essence of the chamomile plant has antioxidant and soothing properties that give your face a new breathe of life. Besides, helpful in cosmetic products, it can be utilized as an aromatherapy agent in facial steaming therapies. Furthermore, it also has anti-inflammatory qualities as well.
3. Eucalyptus Essential Oil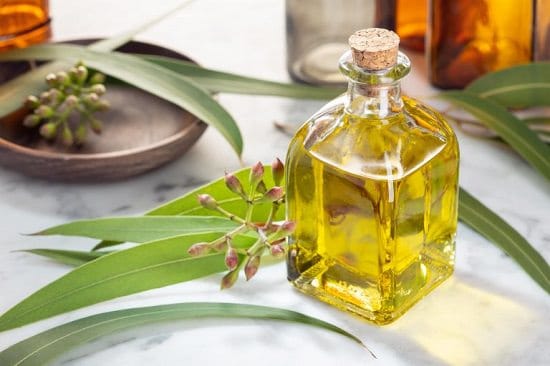 Eucalyptus essential oil is a real healer for itchy and painful skin rashes. You can include this oil in the steaming treatment to utilize its pain-relieving qualities. Furthermore, it also has different health benefits, as well.
4. Geranium Essential Oil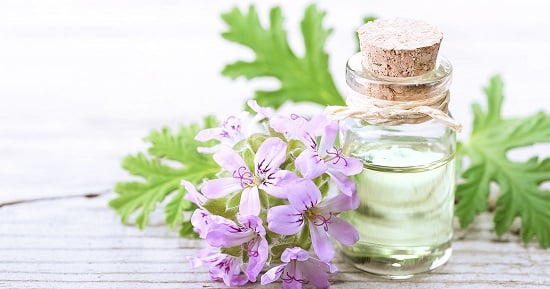 Both, the hot steam mist and the geranium essential oil, unclogs the skin pores. Furthermore, it's a significant skincare oil that clears the oily skin and evens out the skin tone as well.
5. Rose Essential Oil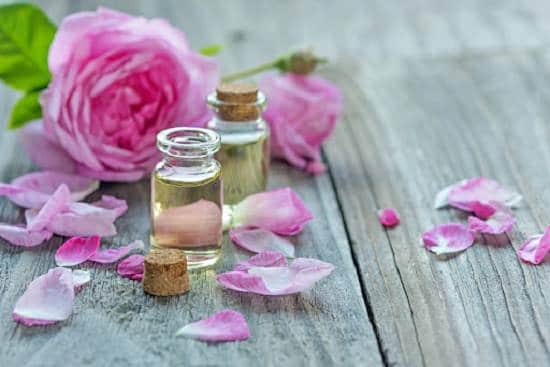 Rose essential oil is obtained from the petals of different types of roses. It hydrates the dry skin, promotes skin cell turnover, reduces signs of aging, and clears the acne as well. You can apply it topically or as an active ingredient in aromatherapy facial steaming sessions.
6. Sandalwood Essential Oil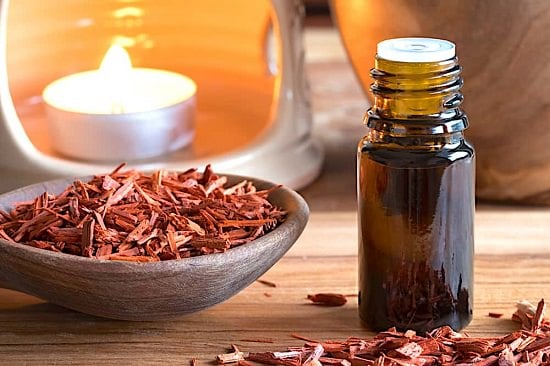 Sandalwood oil has anti-inflammatory, cell regulatory, antioxidants, and metabolic properties that rejuvenate your wrinkle affected skin in no time. Get the benefits of this oil by applying it topically on your skin or by the steaming method.
DIY Steam Face With Essential Oil
Try this soothing facial steam recipe to utilize the benefits of the different essential oils!
Supplies
Four Cups of Boiling Water
Two Drops of Lavender Essential Oil
Two Drops of Rose Essential Oil
One Towel
A Home Facial Steamer
Directions
Before using the above facial steam recipe, firstly, clean your face thoroughly.
Always check the user manual first to avoid any damage, before adding the oils into the compartment.
Now connect your facial humidifier to the power outlet and wait for a few seconds for the misting to start.
Then make yourself comfortable at a sitting position and put your face on the cone attachment, covering your head with a towel for about 3 to 4 minutes. To avoid skin burning sensation, set the steamer temperature to a preferred level.
Once it's done, wash your face, after that, apply a face pack to magnify its benefits. Use this steaming method once in a week to notice its effects.
Note:
Pregnant women or those who have any skin-related issue, ask your doctor, before using the above essential oils.
To make sure that you don't have any allergic reaction to the essential oils, it's necessary to do a patch test on a small part of your skin.
Always dilute the essential oils with a carrier oil to avoid their side effects.
Apart from the above different essential oils for face steam, you can also use them to prevent the breakouts of the chapped lips.