Wondering how to get rid of a hickey with a spoon? A spoon is a perfect remedy to reduce its appearance! Check out this article to learn more!
Hickey might not be a significant issue for most people, but for some of them, it's entirely unethical. Many remedies are floating over the internet to get rid of hickey for good. From all these hacks, we have selected an effective one; let's find out below!
What Is a Hickey?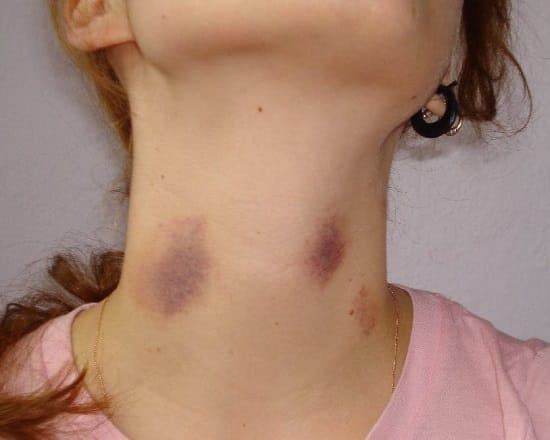 Hickey is a blemish, which is also known as a love bite, kiss mark, or Hickie. It happens when your partner bites and sucks on any part of your body intensely. This action breaks numerous small veins under the skin and results in blood clots. Hickey is not painful but can be quite embarrassing for those who are working professionals.
Its appearance changes from dark red to dark purple or brown, depending on its severity. The average healing period of this temporary bruise is 7-14 days. But don't worry about it anymore, because below we have a solution for you, that will do the trick!
How to Get Rid of a Hickey With a Spoon?
The spoon method is useful because it constricts blood vessels, reducing bruising, bleeding, and swelling. It works best for fresh hickeys. This method works the same as a cold compress, but it is more effective because it allows you to place targeted pressure on the hickey.
Here's How to Do it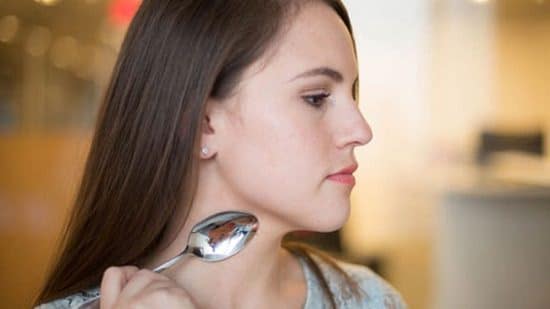 Supplies
Directions
Take a clean spoon and put it inside the freezer for about 5-10 minutes.
Once it's cold, take it out.
Then, stand in front of a mirror and locate the love bite area.
Now, firmly massage the hickey with the spoon from its backside or just press it on the bruise. Do this for 2-4 minutes, or until the spoon becomes warm.
While trying this remedy, you will feel a little tingling sensation, but don't worry, it's normal.
Repeat this process, 3-4 times a day, to notice the results.
How to Hide a Hickey?
The hickey will take some time to heal. In the meantime, you can hide the love bites with some accessories like a scarf, sweater, or shirt. Furthermore, according to your skin color, you can use makeup or concealers as well. Even a bandage is also a good option if you manage to make a compelling story!
The above hack will surely help you to get rid of a hickey by enhancing its average healing process. Besides this, you can also use essential oils or toothpaste to get rid of the love bite.
Try the above homemade remedy and let us know your experiences & suggestions by commenting below, we love to hear from you!